The digital age; global learning, removing boundaries and creating connections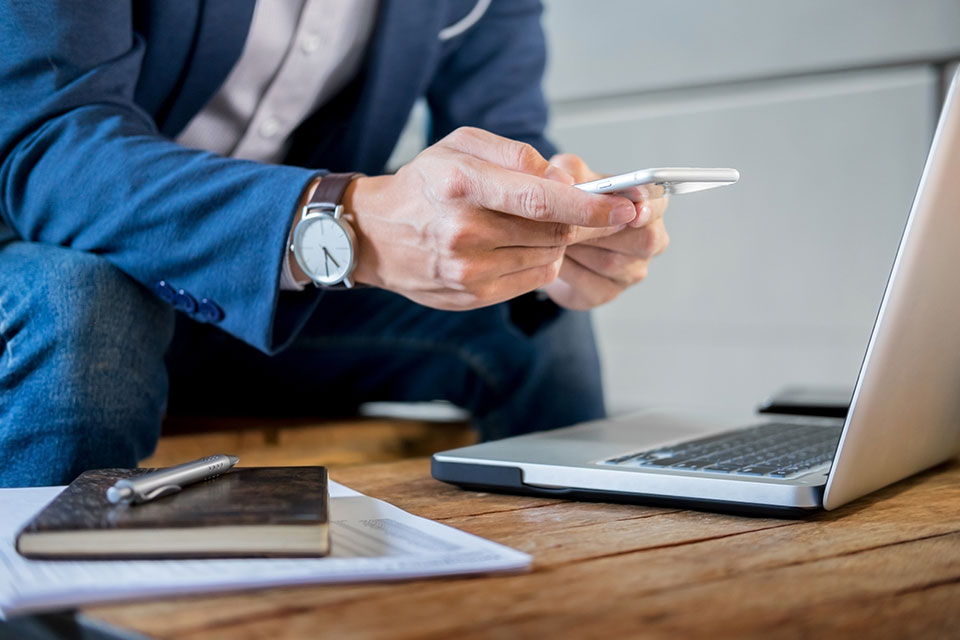 The digital age has made the world smaller and enabled global learning and working, bringing down boundaries and creating connections that were once impossible. The past decade has seen leaps and bounds in IoT technology, AI, blockchain, AR, and more which are contributing to an ever-evolving digital layer across the globe.
Modern society, having realized that it has reached a plateau, is integrating these new technologies into our everyday life. As a result, resources such as energy and capital are both being advanced at a rapid rate for personal, professional, educational, and commercial realms. These advancements are not in place for advancements sake, they have been designed to improve processes and work smarter.
Freeing Humans from Burdensome Work
AI, for example, has the potential to free humans from the burden of analyzing huge amounts of information. This tech is opening up new opportunities for business, education and more. The edtech sector is experiencing unprecedented growth, thanks to a changing mindset and the need to support both universal and tailored learning capabilities.
Remote working, too, has seen an upward trend over the past decade, even further catalyzed by the Covid-19 pandemic. The pandemic has indeed shown us just how crucial the ability to adopt these new technologies into a fast-changing world is, and that companies who cannot embrace the digital age effectively, no matter the circumstance, are not going to make it to Society 5.0.
Aside from the cost-cutting effect of incorporating virtual and automated platforms into education and the workforce (i.e., no need to pay for an office, account for commuting or travel), and despite fears that automation will destroy jobs, this tech has the potential to empower human productivity and wage growth to unprecedented levels. Automation is expected to add $1.2 trillion to the United States' GDP over the next five years.
The application of these technologies not only allows for the most efficient workforce in terms of operational costs but enables increased connectivity and partnership potential creating a more easily navigated global workforce.
Irrevocable Changes in the Global Financial Marketplace
There is a financial market incentive to adopt newer technologies as well. Nontraditional finance has seen a recent boom with customers moving away from traditional banking. We have seen highly user-friendly digital wallets being offered by both established financial institutions and smaller startup players, that have been positively received by consumers.
Traditional banks are facing potentially sizable risks from digital wallets and digital lenders who are likely to take a share of business. Two of the biggest digital wallets in the United States, Square's Cash App and PayPal's Venmo, each amassed over 60 million active users organically in the last seven and 10 years respectively.  At the end of 2020, the number of J.P. Morgan Chase deposit account holders totaled approximately 60 million while Cash App's and Venmo's Annual Active Users scaled to 59 million and 69 million respectively.
This illustrates a large trend away from the traditional banking relationship, and toward a very decentralized financial system. The evolution of blockchain has allowed this to flourish, especially with new currency alternatives such as Bitcoin, Ethereum, and EOS entering the landscape. NFTs (Nonfungible tokens), ushered in by a generation that has been dealing in image-based communication (memes, graphics, social media) for the past decade, are becoming quickly popularized.
Coupled with blockchain, that enables more granular detail than an IP address, NFTs enable digital artwork to be tokenized which creates recognized ownership that can be bought and sold. This has impacted the investment markets hugely and offers a glimpse to the future where assets, rather than cash, is king.
Social Connectivity and Information Sharing
"Practical" applications aside (business and commercial), the digital age has offered a way for us to connect with and learn from our fellow human beings in a way that has never even been conceived of before. IoT will connect all people and things, all sorts of knowledge and information will be shared, and totally new value will be born.
In order to encourage this type of growth, educational and work programs need to diversify and focus on not just teaching how to incorporate new technologies into the learning but also place emphasis on interpersonal skills and emotional intelligence such as empathy, cooperation, leadership, and social awareness. A purpose and passion-first, tailored system of learning will encourage a global environment that is both high-tech and high-touch.
Students of this cohort will as a result be more adaptive, inherently innovative, and ultimately, successful. The new world order will be wrought by digital transformation, yes, but only when combined with properly valued creativity and diversity of thought by its users will it truly catapult us into a new, more evolved society.
Geographical location no longer matters in this global digital world, and we are beginning to see the job markets change to reflect this trend. Education is also following suit with more and more parents and students embarking on courses and qualifications with no physical location. Learning can be done from anywhere you have an internet connection and a device.
This trend will also open up opportunities across the globe; with prerecorded lessons and digital resources the cost of education can be reduced, and we can begin to see social and economic impacts of this shift.
The digital age is here, our own uptake and mindset is the only thing holding us back. Let's embrace it and see where it takes us.
---
Written by Roger James Hamilton.
---
Add CEOWORLD magazine to your Google News feed.
---
Follow CEOWORLD magazine headlines on:
Google News
,
LinkedIn
,
Twitter
, and
Facebook
.
---
Thank you for supporting our journalism. Subscribe here.
---
For media queries, please contact:
info@ceoworld.biz
---
Tags :
Chief Administrative Officer Insider
Chief Analytics Officer Insider
Chief Audit Executive Insider
Chief Brand Officer Insider
Chief Business Development Officer Insider