Where To Study Brand Management In UK, 2021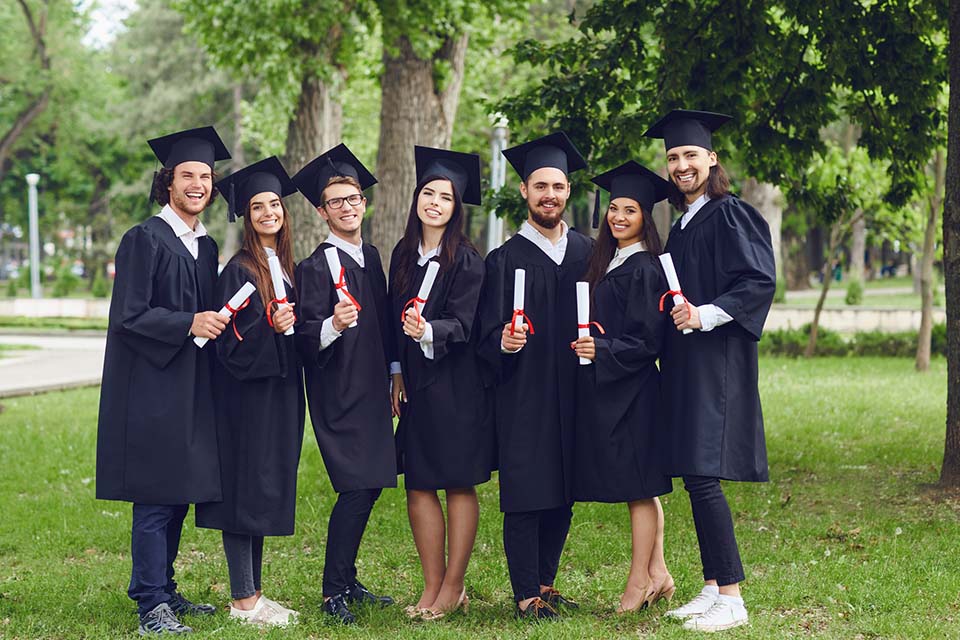 Brand management involves the study of brand strategy for a target market. As the world, today relies on effective strategies to lure in audiences, brand management is the one that helps them in this.
From styling, marketing, advertising, communication, and social media marketing, the course taps in all the above boxes. Thus, if you have a penchant to work with big brands, here is a list of the best colleges in London and the UK to opt for.
Anglia Ruskin University
A brand management course with Anglia Ruskin University broadens your horizon in everyway. The college offers a master's degree in the discipline and provides a substantial grounding in the marketing function. From harnessing skills that help you create and manage a successful brand, candidates also learn to tackle real-world challenges which ignite their career.
Regent University, London
A brand management degree from Regent University offers a creative approach to the marketing industry. Students are allowed to evaluate and take a strategic view of service companies, which helps them further in the career path. An extensive curriculum based on current industry standards is what makes Regent University the best to hone your skills.
University of Southampton
The University of Southampton is another premium institute to pursue brand management. Students experience a high level of industry exposure leveraged with learning experiences through the course. From consultancy projects to career opportunities the course increases a chance to work with big MNC's.
University of Arts London
If you are interested in pursuing a degree in Brand Management then the University of Arts is a top choice. The institute helps polish your skills and work in close collaboration with other students. From an exceptional learning experience to career opportunities you get a chance to make it to the top easily.
Brunel University, London
Brunel University has a different approach to the discipline than the rest. The course highlights the importance of branding in corporate and examines the importance of identity and reputation. The best choice for everyone interested in learning key marketing strategies.
Bath Spa University
A course in marketing and branding at Bath Spa University helps you get in-depth practical experience. The discipline also polishes your skills and helps you tackle the needs of an ever-changing business environment. From learning core values in brand management to working with big names, students get exposure which helps in their career ahead.
University of Brighton
If you want to stand out in today's competitive market then the University of Brighton will help you in that. The Brand Management course from the college will help you identify potential strategies that are effective in today's market. Not only you will get a chance to expand career opportunities but also work under the best companies to polish your skills further.
Loughborough University, London
Loughborough University helps students understand the key concepts of brand management easily. Candidates who pursue the course from the university also get a chance to hone decision-making skills and implement marketing strategies for effective branding. All this together makes the college best for learning the discipline.
Heriot-Watt University
Heriot-Watt University ranks as one of the top choices for students opting for brand management. The institute offers a pedestal for candidates who want to make it big in the marketing industry. From a global curriculum, a diverse network of students, and job opportunities, the college makes studying the course all worth it.
Nottingham Trent University
Opting for a brand management course at Nottingham Trent University is like a dream come true for students. The college not only polishes your skills but also helps you land a good job easily. The best choice for the candidates who love to make it big in the marketing industry.

Track Latest News Live on CEOWORLD magazine and get news updates from the United States and around the world. The views expressed are those of the author and are not necessarily those of the CEOWORLD magazine.
Follow CEOWORLD magazine headlines on:
Google News
,
LinkedIn
,
Twitter
, and
Facebook
.
Thank you for supporting our journalism. Subscribe here.
For media queries, please contact:
info@ceoworld.biz