Most Expensive Masks Made During The Times Of COVID-19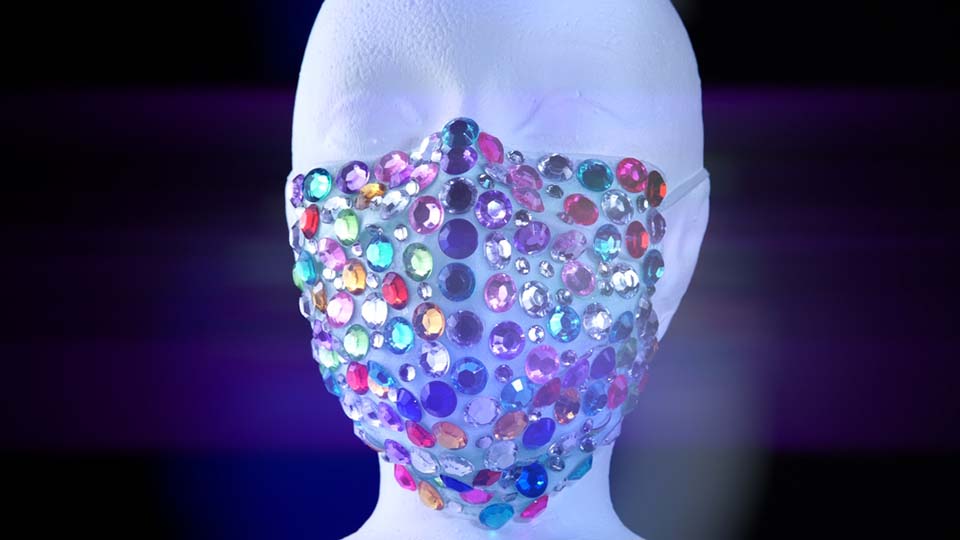 Masks will be used as part of a full measure to avoid the spread of COVID-19 and save livelihoods; wearing a mask alone will provide appropriate safeguards against the virus. Until vaccines for the highly infectious coronavirus are developed, usage of face masks is expected to increase significantly.
A bare face mask that protects your mouth and nose and prohibits the insertion of particles is strong enough to keep you saved when you're outside, according to policies and health and safety standards. If they have been tightly fastened around your face, even the handmade ones are deemed safe.
Some organizations, on the other hand, believe that accessories can bring additional value to a product. Covering one's face has become as fashionable as the footwear one wears or the shopping bag one carries. Masks aren't precisely fashion accessories, but they occupy up a lot of space on your face, so this is no surprise that consumers are going for visually pleasing ones.
With all that in consideration, we've compiled a list of the most luxurious masks available at COVID 19.
Yvel's Diamond Studded Mask
Yvel, an Israeli luxury jewelry designer, best known for its working with exotic, natural pearls, recently developed a $1.5 million mask that is perfectly accessible. Yvel's chairman and owner, Isaac Levy, created it. The mask comprises 250 g of pure 18k gold and is engraved with 3,608 naturally black and white diamonds totaling about 210 carats, producing it the world's most valuable mask. The mask is intended to be worn and includes a slot for inserting a portable N-99 mask that protects against Covid-19.
PRICE: $1.5 million
The Diamond Face Mask by Jacob & Co.
Jacob & Co. is recognized for its large watches with precious stones, but it is now causing controversy for producing the world's most expensive face mask, which contains 3,040 diamonds. The valuable face mask was created by Jacob Arado, a progressive jewelry designer, and his teams of gem-setting and precious metal craftsmanship.
This face product is made of a white gold weave rib that mimics fabrics and serves as a backdrop for the diamonds. The design of a medical-grade mask encouraged Jacob & Co., which can be worn over a conventional face mask.
Consumers may ask at any Jacob & Co. time of sale or consult the goods reputation for pricing information.
PRICE:  $250,000
Louis Vuitton's LV Shield is a protective shield designed by Louis Vuitton.
The recent declaration that iconic fashion brand Louis Vuitton is releasing gold-studded face shields that will cost above $900 sparked various responses everywhere.
As an aspect of its 2021 Cruise Collection, the fashion house plans to sell a face shield made out of plastic added gold studs for $961. The straps feature the company's brand symbol on a movable shield, according to the photographs of the face shield that have been published on the internet.
PRICE: $970
Christian Siriano's Black Crystal Mask:
Christian Siriano, a high-end designer, has designed several sophisticated face mask creations that have already been seen on the ramp. There are alternatives to fit any budget, but the Black Crystal Mask is everyone's favorite because it shimmers so brilliantly under the lighting. It's covered in crystals and glistens with more than enough sparkle to make people feel fashionable.
PRICE: $595
Bijan's Pure Silk Mask:
The Bijan's Pure Silk Mask is without a dispute the world's most expensive mask. Every mask comes with two 100% cotton liners that can be washed. Two washable pure cotton liners are included. It also offers Keychain with Bijan Fragrance. Bijan is a one-of-a-kind brand made entirely by hand in Italy.
PRICE: $465
We've uncovered the costliest and most luxury shielding face masks money could buy if you'd like to take your pandemic-ready clothing towards the next standard.
Tags :
Billionaire Insider
Capitalist Insider
Millionaires Insider
Money Insider
Richest Insider
Wealth Insider
Wealthiest Insider