4 Monthly Habits That Help Leaders Build Wealth and Live Purposefully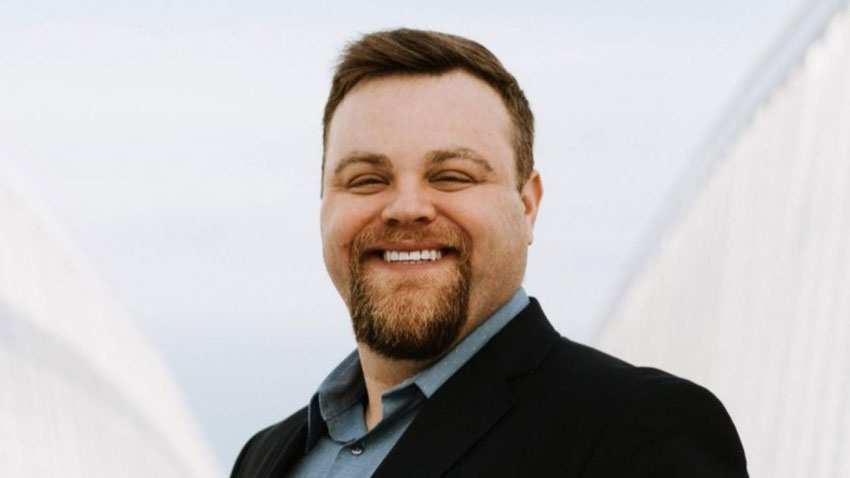 Beau Henderson, CEO of RichLife Advisors
Building wealth is about more than the amount of money you see when you look at your bank account balance. A rich life is experiencing freedom, financial security, and a schedule driven by purpose and alignment. It's more than material possessions. 
Our time is limited, and too often, we give bandwidth to outside circumstances that push us away from our goals and vision of success in life. The success you're striving to create is accomplished with healthy habits implemented with purpose.
Strategic goal setting is a series of habits that drive a consistent work schedule to become the most optimized version of yourself. You can add four essential monthly habits to your routine that help optimize your growth and lead to significant results.
Invest time and energy into personal development optimization.
You may be working hard to reach the next level of growth in your career. You may be an entrepreneur that's investing time and energy into building a business that scales. You may be someone with one hundred tasks on your to-do list each day because you're committed to growth.
It's far too common to get lost in busy work, but no matter what you're trying to accomplish, your path starts and continues with your personal development.
One habit that creates a rich life is investing time, resources, and energy into mediums of content that motivate and educate you. This includes reading books, watching videos, listening to audio (podcasts and Clubhouse), and absorbing other means of content about topics that help your personal development.
When you grow personally, it has a positive effect on everything else you're trying to accomplish. Your growth is your secret weapon to building a career, business and achieving significant goals.
Set specific time blocks to focus on income-producing activities.
Too often, a schedule can is driven by urgent tasks and the demands of outside circumstances. The busyness of life causes high-performance focused leaders to be reactionary instead of having a proactive structure.
The path to financial freedom means generating more income. One way to optimize your month (and build wealth) is by specifically planning the activities that bring in more revenue.
If your schedule is reactionary and doesn't account for specific income-focused tasks, you won't have the structure needed for a critical component to building a prosperous life.
Be proactive and have dedicated blocks weekly that are spent on activities that produce more income. Those tasks could include following up with past clients, having conversations with new potential clients, creating content that nurtures consumers, working on your systems for lead generation, or doing more work in a job that shows your company the value you provide.
Be intentional about working on income, and it will grow as you dedicate time and energy in a focused way.
Build peak state self-awareness and practice it intentionally.
Humans have emotions and feelings — that doesn't change. One of the keys to growth is not letting your feelings spiral to a dark place. The more efficient you can become at staying in a peak state often, the more energy you'll have.
With more energy, you'll be able to work longer, harder and have the drive you'll need to accomplish what others would consider impossible goals. Creating a peak mental state is a superpower, and you can achieve it.
As you plan your month and then implement that plan, be intentional about knowing yourself. Know when you're getting off track, and learn to get back into peak state sooner. Build the muscle and create a healthy habit.
You can get into a peak state by acknowledging what you feel in the moment, processing through your feelings and emotions, and use inspiration to change your mood. That inspiration can be through a power pose, music, a book, or even a memory of you living in strength. Find what works for you.
You have to be the master of your emotions — not the other way around. The more you stay in a peak state as you implement your monthly strategic plan, the more you'll accomplish.
Add non-work adventure to your schedule.
Life is meant to be lived. The balance between fun and work is an integral part of living a whole and prosperous life. As you plan your monthly schedule, be sure to include adventure and moments when you can take time away from the grind.
Creating a schedule that includes lots of variety makes the work-life balance more sustainable. Planning adventurous activities into your monthly schedule helps reduce moments of frustration. Maintaining balance helps you appreciate the opportunity to work, play, and live your best life.
A rich life means working hard but playing just as hard. Remember, the goal is freedom — all the work you're putting in should lead to a life that builds a legacy with balance.
The question now becomes — how is your monthly schedule set up? Do you look at what you have to do and groan? Are you excited about what you see planned for the next month?
---
Commentary by Beau Henderson.
---
Add CEOWORLD magazine to your Google News feed.
---
Follow CEOWORLD magazine headlines on:
Google News
,
LinkedIn
,
Twitter
, and
Facebook
.
---
Thank you for supporting our journalism. Subscribe here.
---
For media queries, please contact:
info@ceoworld.biz
---
Tags :
Billionaire Insider
Capitalist Insider
Chief Innovation Officer Insider
Chief Networking Officer Insider
Chief Operating Officer Insider
Chief Research And Development Officer Insider
Chief security officer Insider
Money Insider
Richest Insider
Wealth Insider
Wealthiest Insider