Simple Steps To Promoting Gender Equality In The Workplace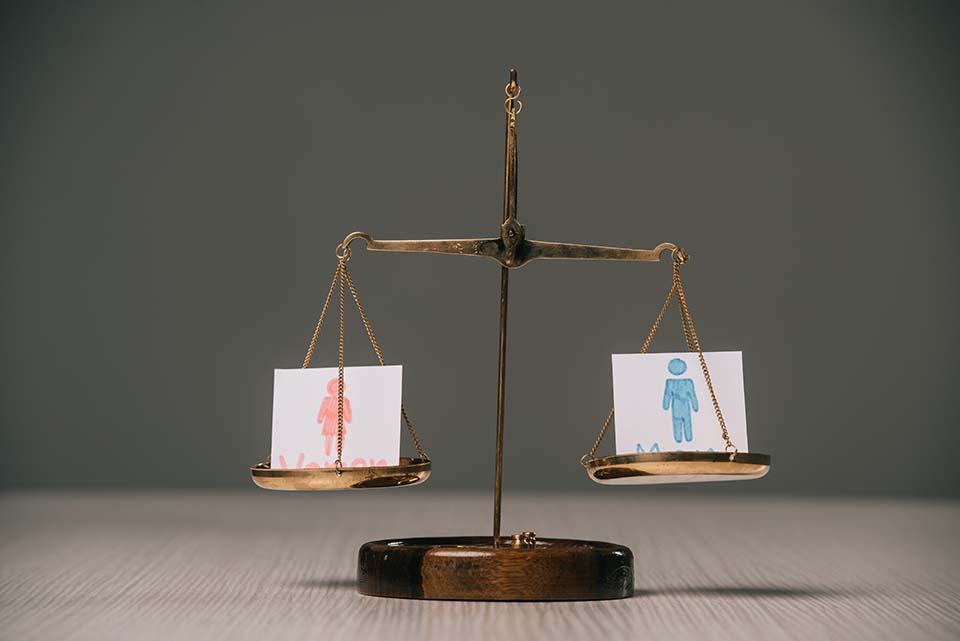 Women's place in society has improved a lot over the years, however, there are still steps that have to be done to accomplish fair treatment for both genders. Below we present some necessary steps that companies have to do to ensure there will be gender equality inside the workplace. We believe that four simple and yet crucial steps could be the pillars for a deep and meaningful change.
Strict policies against harassment
Sexual harassment can take place by both men and women. However, it is more common to see men acting on women in a respectless way than the other way round. Recent actions such as #metoo in many countries around the world have risen awareness over these issues in the workplace. According to studies, one out of five employees in the United States has experienced harassment and who knows what happens in other parts of the world. If not physically women are also mentally harassed and in this case, the percentage rises to 25%. Employers have to make clear that such behaviors will be punished effectively. Firing a person who adopts such an attitude is a perfect opportunity to set an example for the rest of the co-workers and encouraging people to talk about these phenomena.
Equal pay
The matter of the payment is maybe one of the most crucial when it comes to equality issues. The good news is that public opinion agrees on that direction. Research conducted in Canada, Netherlands, Germany, United Kingdom, Switzerland, and France reveals that 87% of the population agrees that both genders deserve to have equal pay for providing equal services. Having that as a criterion the awareness of employees can rise rapidly helping them understand the rules under which they have to work.
Respect to maternity
Nature has different standards for the two gender and inevitably women who want to start a family have to experience pregnancy. It is important for companies to respect nature's demands and provide fair opportunities to their employees. It is vital to offer paternal leaves also. Giving the fathers the opportunity to deal with the upbringing of a toddler will leave space for moms to focus on their careers for a change. At the same time, men will enjoy more time with their kids which is something they often miss. Childcare from professionals could also act in a wonderful way to help parents remain to be productive. Governments should focus on building support facilities to help in that direction. Large companies can also provide facilities for their employees in an effort to keep the best employees in their team. Gyms inside the workplace already exist in the developed Scandinavian counties and the cooperation from large companies with childcare facilities is not far.
Provide an open-minded playground
Equality may be well received in countable steps such as the salary and the policies against harassment but the issue can be observed in many situations. Unfortunately, the way men and women are being dealt with in an office is not ideal. Even though in theory most people agree about equal rights and opportunities for both genders, in practice they seem to underestimate the abilities of women. Research shows that the majority of managers believe that women are better performing in low positions and they lack the skills that are needed for the managing posts of a company. At the same time, another research shows that individuals act according to what others believe about them. More specifically an experiment with kids in elementary school took place. Boys and girls were tested on their math skills. The girls were divided into two teams. In the first team, teachers told the girls that females are less strong in math compared to boys. The other team was left to believe that both genders were equally capable. The results showed that girls who believed in their skills had the same performance as boys while girls that were told they were weak by nature were 30% less effective in solving math problems. The experiment is often used to show how our beliefs and society's opinions affect the results of our efforts. Proper training to people in managing positions could resolve the inequality that arises in the workplace environment effectively.
Have you read?
The World's Best Countries For Business For Non-European Investors.
Most Powerful Countries.
Most Influential Countries.
Most Forward-Thinking Countries.
Track Latest News Live on CEOWORLD magazine and get news updates from the United States and around the world. The views expressed are those of the author and are not necessarily those of the CEOWORLD magazine.
Follow CEOWORLD magazine headlines on:
Google News
,
LinkedIn
,
Twitter
, and
Facebook
.
Thank you for supporting our journalism. Subscribe here.
For media queries, please contact:
info@ceoworld.biz