6 Ways to Ride the Rapids of Change and Lead Your Organization to Success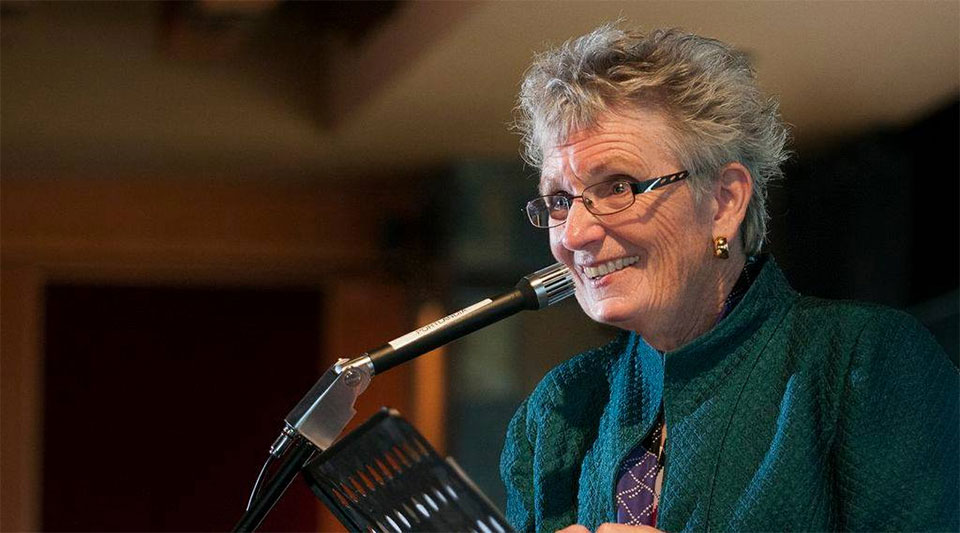 Consider that change is both the most constant and one of the most feared parts of our lives. You can blame the amygdala for that. That almond-shaped organ in our brains drives us right into fight or flight.
When we confront change — or when we notice it barreling right at us — our amygdala wants us to survive, so it shuts down all creativity and tries to get us the hell out of there as fast as possible. Unless you're trying to outrun an armed gunman, that instant response usually doesn't work in today's world.
We don't have to live in fear of change.  
When you focus on empowering yourself with these six elements — candor, heroism, acceptance, nurture, gratitude, and engagement — you build your resilience muscle. With this strength, the amygdala has less of a shot at trying to protect you by shutting you down. You already know you have the resilience to survive the situation because you've done it numerous times.
How to engage with change in organizations.
Working as a Change Management Agent in universities, in corporations, and with clients for more than a quarter century, I focused on helping team members recognize these six qualities within them. The opportunities to learn these elements keep popping up. I was surprised to see them emerge as I rafted the raging rapids of the Colorado River a few years ago. And, again, these elements of candor, heroism, acceptance, nurture, gratitude, and engagement held up as the world shook under the power of the unpredictable pandemic, COVID-19.
Whether change occurs in business, in nature, in life, or presents itself as a cataclysmic event, these fundamental elements work. And, when they do, we achieve resilience.
You can build resilience wisdom.
Resilience is about building muscle. With every experience we have with change, we're learning something about how to get through that particular situation. When we remember what we learned, we store it in what I call our resilience muscle. Over time, by exercising that muscle, we display resilience wisdom, and it's that wisdom that we tap into as life throws new challenges our way.
When you build your resilience muscle through these six elements, you can ride whatever life throws at you and at your team. You not only thrive, you even find you anticipate change with a sense of joy, because you are now practiced at how to bring this positive power to work and life.
In my new book, "From Fire to Water: Moving Through Change: Six Elements for Personal Resiliency," we see how the power of those six elements work individually and together. I will outline the elements here, and then we'll explore how each play out.
C is for Candor: Self-honesty is a key piece to personal resilience.
H is for Heroism: We can tap into our inner hero by taking the risks needed to move us forward.
A is for Acceptance: Accepting a change allows us to redirect its negative energy of resistance towards what we want to create.
N is for Nurture. Committing to taking the time to pursue self-nurturing activities, restores us mentally and emotionally.
G is for Gratitude. Expressing gratitude for all we do have graces us with a positive perspective, allowing us to explore how to move forward.
E is for Engagement. When we show up committed with head and heart and connect with others, we build resiliency.
Let us now see how you can employ each of the six elements:
Candor: The disquieting news is that during times of change, our ability to be candid about what we are experiencing can become impaired. A loss of candor leads to a distrust of ourselves and our relationships, both personal and professional. In reality, candor starts with us. We ask the question, "What am I pretending not to know about this situation?"  We seek the truth. Indeed, that takes courage.
Heroism:  We have seen countless acts of heroism in recent years. This demonstrates what is known of heroism, but rarely expressed — that we each have a hero within. We just have to acknowledge our inner heroes. Tapping the hero within allows us to rise above challenging situations and thrive. Ask yourself, "What risk am I ready to take to remedy this situation?"
Acceptance: When we cannot control the change that's headed our way — layoffs at work, school is closed for months, our best friends are ill — we have another possibility: to accept the truth of the change that is underway. You can understand your emotions, and choose what it is you want to feel. Change just is. You ask, "Am I playing the 'victim of the change,' or am I willing to accept it and then find ways to move forward with it?"
Nurturing: A lack of work-life balance makes it impossible for us to respond to rapid change in a healthy way. Making nurturing a habit, like we do work, is a way to maintain this balance and be more change resilient. That can look like mindfulness, journaling, or physical activity — like riding the rapids while leaving your cell phone locked up. Stay in constant inquiry, asking yourself, "What are the restorative activities that I can make a regular habit?"
Gratitude: Regardless of the depth and breadth of changes we experience in our lives, we will always have the freedom to choose between gratitude and the discomfort we feel about those changes. Gratitude allows us to gain a different perspective about what is happening, enabling us to explore different ways of moving forward. It is both a strategy and skill that when applied, strengthens our foundation for resilience. You ask, "In what ways can I express my gratitude every day?"
Engagement: Through my work, I have proven that as employee engagement increases, resistance to a proposed change decreases. In essence, engagement is the connection of head and heart, whether we are working, pursuing a hobby, or talking with a friend. Engagement also means inclusion.  Engagement is how we truly show up in any given moment. It is the basis for our success at work and in life. You might ask yourself, "How can I improve the quality of my connections with colleagues, friends, and family?"
Change is constant — and that is a good thing!
All in all, the personal work of increasing resiliency is as continuous as change itself. This work is a journey, not a destination. The resiliency elements of Candor, Heroism, Acceptance, Nurture, Gratitude and Engagement, when integrated into our lives, result in ample opportunities for creativity, reinvention, and social problem solving.
With every change challenge we confront, we stretch that resilience muscle. We store what we learn from the experience to help us move through the next change more easily. This process is how we accrue "resilience wisdom." With every piece of this wisdom we gather along the way, we create a positive path forward for ourselves when it comes to responding to change.
---
Written by Dr. Sarah Stebbins. Have you read?
Best Hospitality And Hotel Management Schools In The World For 2021.
Best Fashion Schools In The World For 2021.
Best Business Schools In The World For 2021.
Best Medical Schools In The World For 2021.
Follow CEOWORLD magazine on Facebook, Twitter, Instagram, and LinkedIn.
---
Add CEOWORLD magazine to your Google News feed.
---
Follow CEOWORLD magazine headlines on:
Google News
,
LinkedIn
,
Twitter
, and
Facebook
.
---
Thank you for supporting our journalism. Subscribe here.
---
For media queries, please contact:
info@ceoworld.biz
---
Tags :
Chief Investment Officer Insider
Chief Knowledge Officer Insider
Chief Learning Officer Insider
Chief Legal Officer Insider
Chief Marketing Officer Insider