Leadership as an Entrepreneur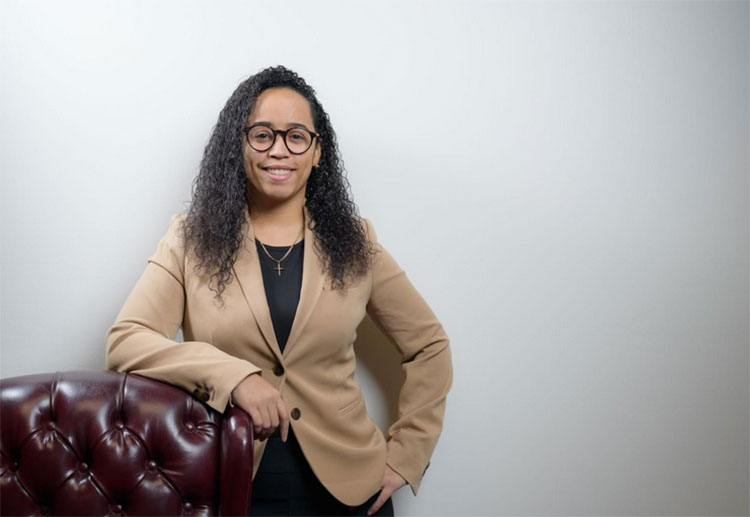 Leadership in an entrepreneurial business is a complex fusion that brings together different individual characteristics and skills. However, these diverse characteristics need to work together and achieve the set goals of the business. Leaders have the privilege to have the opportunity to lead, empower and mentor those around them. These leaders may develop strategies to improve the capacity of individuals and inspire them to do better.
Leadership is a valuable role, and every individual, either in entrepreneurship or other sectors of the economy, always looks forward to becoming a leader in one way or another. People in leadership tend to strive to give back to their community and support others to grow financially, mentally, or socially.
Leadership has limitless challenges and sometimes can become isolating and deceiving, making difficult times tough to break through the challenges. Leadership challenges can lead a person into stress as they constantly push themselves into getting the best out of every individual they interact with, unconditionally.  If stress is not handled in a timely manner, this can lead leaders (and employees) into depression, anxiety and even a loss of interest in the job.
It is crucial for the entrepreneur to acknowledge when it is time to seek help. Due to the fact that entrepreneurship is typically a lonely road in the beginning stages of starting a business, internal issues that are faced are typically ignored and stored away by the entrepreneur. With the unlimited amount of challenges that arise, the entrepreneur has to figure things out on their own in order to push and grow their venture which can cause an immense amount of stress and worry. There isn't a clear known process for entrepreneurs to know when and how to seek this extra help therefore it is not commonly sought after. Unfortunately, the entrepreneur has to build a strong emotional intelligence to recognize when it is time to either seek professional help or as simply as reaching out to a friend or family member to start with.
Do you have what it takes? 
Entrepreneurship sounds like a cool thing to do, in fact, a lot of people even go as far as labeling themselves as an entrepreneur even without having a solid tangible business, or even a registered business. Being an entrepreneur has become one of the hottest trends to be – it almost gives people that boost of self confidence to say that they are an entrepreneur, even though they are not. It takes more than verbally saying you are one, it takes more than faking it til you make it. Real entrepreneurship is a hard, long and lonely road that only few come out of the tunnel successful with a strong and viable venture.
The interesting thing is that many people want to become an entrepreneur because they want to leave the 9-5 rat race, not fully understanding that an entrepreneurial venture is nowhere near a 9-5 venture, in all reality, it is a 24/7 venture! As an entrepreneur, clocking out at 5pm will be a thing of the past and this is just the beginning of the major changes to come. Other things that will become a thing of the past is sleep. There will be countless days, weeks and months of late nights and early morning, long hours, missed meals, etc.
You have to be READY to lead, READY to push your limits, READY to treat others with kindness even on your worst days and READY to push on days you want to give up. What's next? Repeat!
The reality is, most people are not cut out for these challenges, are you?
3 Non-negotiable Characteristics of a Leader
A Leader has vision
A leader can see the end product, the final plan at the planning stages. A leader visualizes what they want within their business, the kinds of services they want to provide, experiences for their staff and clients, and accomplishments. A leader focuses on the future and rarely looks in the past because they are highly driven by the end goal. If a person cannot dream, visualize and continue to do so when the business/idea does not exist it will be very difficult to put the plan in motion. A visionary sees what the majority of people do not see and that is a gift on its own.
A Leader has Self Confidence
Self-confidence is the foundation of success not just for entrepreneurs but for anyone with a dream – whether it is personal dreams, academic dreams or career dreams. Being an entrepreneur is a lonely road, and having a high sense of self confidence is crucial as there will be many experiences and decisions that an entrepreneur will not know how to handle. It is then, that the entrepreneur needs to have the self-confidence to analyze the situation at hand to find viable solutions. If you do not believe in yourself as an entrepreneur, who will?
A Leader has Passion
People do not embark in the world of entrepreneurship for the money. Of course one of the goals is to be financially free, but if you ask any entrepreneur why they are doing what they are doing – it will all come down to passion. See, when you start off as an entrepreneur – there is no money. This is why money cannot be a motive. There will be long periods of time where money is not made because the startup stage is not consistent. The only thing that will keep an entrepreneur going is PASSION because having a WHY being the reason for doing something will keep you going even when your gas tank is empty. Passion is the fumes left in the tank, when you are running on E. Just keep pushing!
---
Written by Joanna de Peña.  Have you read?
Best Hospitality And Hotel Management Schools In The World For 2021.
Best Fashion Schools In The World For 2021.
Best Business Schools In The World For 2021.
Best Medical Schools In The World For 2021.
Follow CEOWORLD magazine on Facebook, Twitter, Instagram, and LinkedIn.
---
Add CEOWORLD magazine to your Google News feed.
---
Follow CEOWORLD magazine headlines on:
Google News
,
LinkedIn
,
Twitter
, and
Facebook
.
---
Thank you for supporting our journalism. Subscribe here.
---
For media queries, please contact:
info@ceoworld.biz
---
Tags :
Board Of Trustees Insider
C Suite Insider
Chief Encouragement Officer Insider
Chief Investment Officer Insider
Think Tank Insider