Pandemic or Not, You Need to Keep Putting Your People First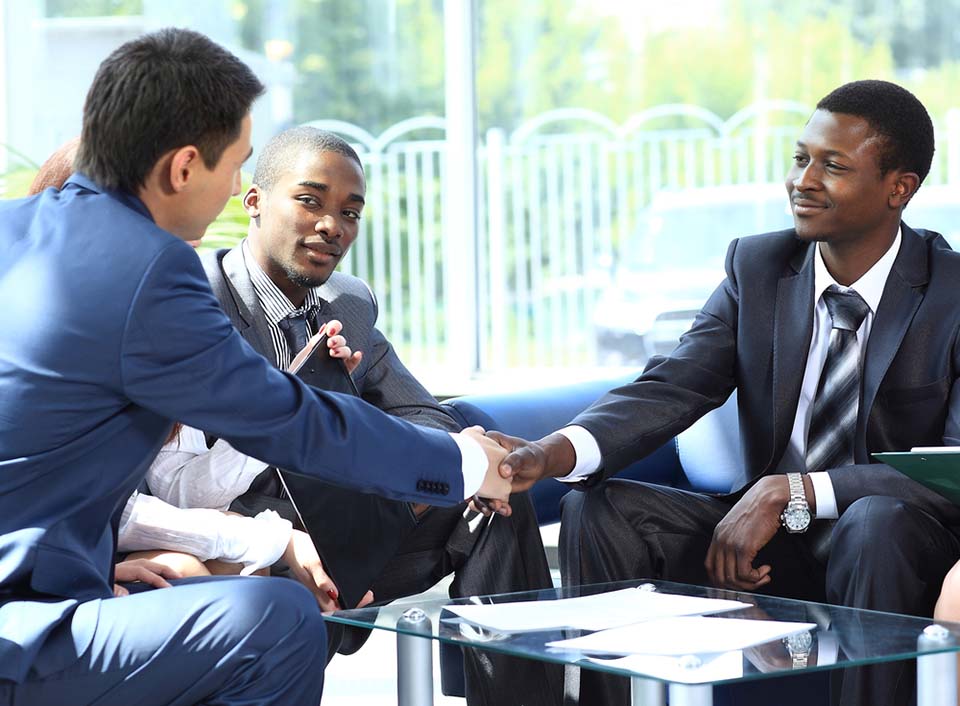 Keeping a remote workforce engaged means putting people first and trying new things to keep everyone involved and invested. Leaders must work to keep their teams engaged, whether continuing to work remotely or returning to the office post-pandemic. Try these three strategies for team relationship upkeep.
In this remote-controlled world we live in, Zoom fatigue has become a real phenomenon. We're tired of staring at our screens, and we long for face-to-face interaction. Once upon a time, upper management and C-suite leaders could roam the office floor and strike up impromptu conversations and brainstorming sessions. Nowadays, those meetings are scheduled for a specific time and come with a hyperlink. Wonderful acts of randomness have given way to the dull drone of routine.
You can hold your employees captive during those time-limited video calls and meetings, but you have precious little influence once the camera clicks off. As such, companies need to avoid becoming complacent when it comes to interacting and engaging with employees.
It's easy to let up as we charge into this second year of COVID-19, but now is not the time to get lulled into lethargy, especially in how you communicate with your team. Good chemistry, particularly in remote-working conditions, is the result of trust and camaraderie. Those characteristics don't happen by accident; rather, strong policies that facilitate open dialogue and full transparency — from the newest team members all the way to the top of the C-suite — provide that supportive scaffolding.
3 Strategies for Putting Your People First
In short, you must work to keep your team engaged whether you're continuing to work remotely or returning to the office post-pandemic. Resist the urge to relax when it comes to relationship upkeep and try out these three strategies:
1. Create shared experiences for the team
As mentioned, a big missing piece with work today is physical connection and shared experience. Sometimes, the simplest things can be the most impactful. If you are having "virtual" experiences, like happy hours or bonding events that are common to all, then send something physical that everyone can experience: a care package, a play-along game, etc. This will connect the physical aspect to the collective experience and provide something tangible to share and discuss after the event.
Also, figure out a safe, in-person experience where people can connect. Be creative. Perhaps the team meets at a park one afternoon or the organization holds an event where everyone stays in their car. Make these occasions voluntary, but encourage involvement. Chances are, the excitement and connection such an event generates will bring team members closer. Helping people each other in person (even if socially distanced) will give everyone a sense of normalcy and stability while reinforcing that people are OK.
2. Focus on celebrating team members' individuality
Creating a company that has a thick moral fabric and keeps everyone on the team engaged begins with empathy, and empathy begins with understanding team members as individuals and cultivating an overarching diversity of thought. Organizations cannot solve today's business challenges with the same old thinking or with people who all think alike. Diverse organizations are better positioned to challenge convention and provide different perspectives, which can also yield new approaches or insights to old known challenges. In fact, employees at diverse organizations perform 12% better, according to Gartner research.
Celebrate your team's differences. Having empathy for others and understanding how they view the world based on their experiences can help people connect. Team diversity can also help to connect the dots across the customer's or client's experience, as people's worldviews and underlying beliefs drive their behaviors, which affects how they interact with the brand, product, or service. The goal is to make space for sharing of individuals' experiences, context, and beliefs to create common understanding and celebrate diversity of thought.
3. Increase transparency and empower leaders everywhere
Teams that pull for each other and push a company to new heights reflect the leadership in place. Are you open and honest with your employees about tough subjects? Do you encourage individuals to express themselves and provide the forums for that self-expression? These are key questions to answer as you evaluate your ability to lead your team through the end of the pandemic. Just know that there are limitations to your influence.
"You don't have to do it all and, honestly, you can't," says John Wells, U.S. president of marketing agency RAPP. "You need to empower your leaders and team members. And don't assume that the senior-level people in the organization are the only ones who can lead. You will find leaders everywhere. People want to help their co-workers, and they will often find connection where you may not."
To empower leaders across the team, never underestimate the power or importance of honesty. Individuals who are spread out remotely need open, unfettered access to information about team member schedules, company updates, and the level of progress on certain projects. Being more transparent can manifest itself in several ways, such as a daily or weekly companywide email with valuable status updates or a biweekly "ask me anything" session to enlighten employees on topics that matter to them. You can schedule one-on-one check-ins with team members to give everyone a private audience where they feel comfortable raising personal concerns. If you're feeling bold, you can try all three.
As with everything in life and business, don't be afraid to make mistakes or be afraid in general. As long as you listen, there is value in the effort and learning from your mistakes.
---
Have you read?
GAMES: The Quest for Zero Percent Management by Benny Ausmus.
The Builder, the Maintainer, and the Destroyer: What to Learn and Not Learn from These Management Types by Tim Kintz.
Track Latest News Live on CEOWORLD magazine and get news updates from the United States and around the world. The views expressed are those of the author and are not necessarily those of the CEOWORLD magazine.
Follow CEOWORLD magazine headlines on:
Google News
,
LinkedIn
,
Twitter
, and
Facebook
.
Thank you for supporting our journalism. Subscribe here.
For media queries, please contact:
info@ceoworld.biz
Tags :
Chief Innovation Officer Insider
Chief Networking Officer Insider
Chief Operating Officer Insider
Chief Research And Development Officer Insider
Chief security officer Insider