6 key ways a circular economy can benefit the hospitality industry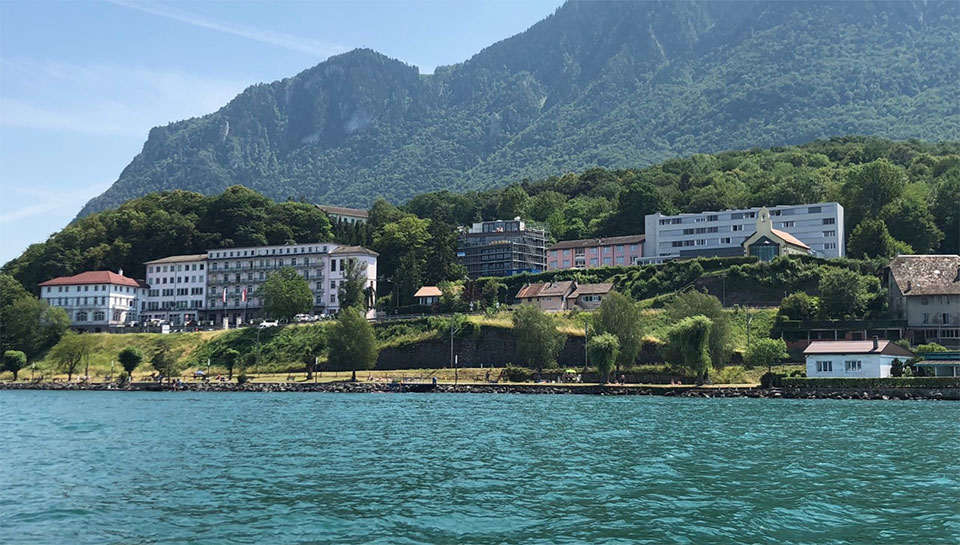 Thirty years ago, I visited a small local hotel in Switzerland whose owner implemented sustainable practices in the hotel's operations. The hotel relied on local produce, served organic food, recycled its waste, collected and used rainwater, and treated laundry waste water to use for flushing toilets. While it was amazing to discover such a concept existed and was being put into practice, my immediate thought was: "How will the hotel make any money? There are so many tasks that would not be necessary in a traditional hotel environment." I decided the owner was living in a fantasy world and the hotel would probably not last long. Well, I was wrong. Today the hotel isn't still just open, it has expanded its operations to other locations too.
For decades, there has been much talk about taking a more ecologically sound approach to business in many different industries, and in recent years the focus has fallen on the value of the circular economy, throwing the linear approach of a market or planned economies into question. These linear economies are defined by three questions centered around, what to produce; how to produce it, and who to produce it for. This "take-make-dispose" approach to resources inevitably results in the production of waste and pollution. A circular economy, on the other hand, is based on the "make-use-recycle" premise, which results in less waste and pollution, and is key to a more sustainable future.
Rapid growth and investment in the hospitality industry, and an ever-growing pre-COVID traveling population meant that, along with demand for more products and services, came an increase in waste and pollution. For this to change, the hotel industry needs to move away from the linear economic approach to business. By implementing circular economic practices that use resources more efficiently, the sustainability of the industry will be greatly improved. Here are six key areas where this approach can benefit the hospitality industry:
Sustainable investment. Hospitality properties require tremendous financial investments in buildings, equipment and machinery. These have limited lifespans in a linear economy, which promotes frequent and aggressive refurbishments, often for financial reasons such as tax deductions. For long-term sustainability, these investments should instead be directed towards products and materials that are produced in a circular economy.
Renewable energy. Hotels have high energy consumption because of the high standard of products and services they strive to deliver to customers in order to ensure a beautiful and comfortable environment, such as 24-hour lighted public areas and a continual supply of fresh, laundered linen. Under a circular economy, this tradition would not have to be limited if renewable energy could be produced.
Repurposing waste. Another negative effect of the linear economy in the hospitality industry is large-scale food and beverage waste. Frequently, culinary creations require top quality food and beverages, and cost control is often less efficient. Similarly, customers tend to make less responsible choices when selecting dishes and drinks. Though many hotels and restaurants have begun composting biodegradable waste, more efficient and updated procedures and systems need to be introduced. For example, a lot of the hospitality industry-related waste, including food waste, can be used to produce renewable energy, such as biogas.
Rethinking consumables. The demand for consumable products in the hospitality industry, such as bathrooms, laundry, and cleaning supplies, means high operating costs. For many years, hotels have been replacing small units of shampoo and soap bars with dispensable packaging and asking guests to be more conscious of unnecessary linen refreshments. This situation can be dramatically improved if sustainable products are more widely introduced.
Upholding ecotourism. Ecotourism strives to ensure the long-term environmental viability of destinations, and has been a niche segment of the massive hospitality market for some time. However, in a linear economy, ecotourism operations struggle to balance profitability and sustainability. When circular economic practices are more widely used and accepted, ecotourism will become more financially sustainable.
Meeting consumer demand. Taking a more sustainable approach is a smart marketing tool that differentiates an establishment from its competitors. A growing number of consumers are aware of the need to eliminate waste, and want to switch from "consuming more" to "consuming sustainably".
While there are obvious, long-term benefits to adopting a "make-use-recycle" circular economic approach, the initial transition costs are steep. However, if the entire global hospitality industry made joint efforts to create economies of scale to lower production costs, as well as working with other sectors of production on resource efficiency, the gains would be achievable, and the sustainability of the industry would be ensured.
---
Written by Sandra Zhu-Bandelier. Have you read?
Best Hospitality And Hotel Management Schools In The World For 2021.
Best Fashion Schools In The World For 2021.
Best Business Schools In The World For 2021.
Best Medical Schools In The World For 2021.
Follow CEOWORLD magazine on Facebook, Twitter, Instagram, and LinkedIn.
---
Add CEOWORLD magazine to your Google News feed.
---
Follow CEOWORLD magazine headlines on:
Google News
,
LinkedIn
,
Twitter
, and
Facebook
.
---
Thank you for supporting our journalism. Subscribe here.
---
For media queries, please contact:
info@ceoworld.biz
---
Tags :
Chief Research Officer Insider
Chief Revenue Officer Insider
Chief risk officer Insider
Chief sales officer Insider
Chief science officer Insider