Four Reasons Why Your CEO Shouldn't Speak First During a Crisis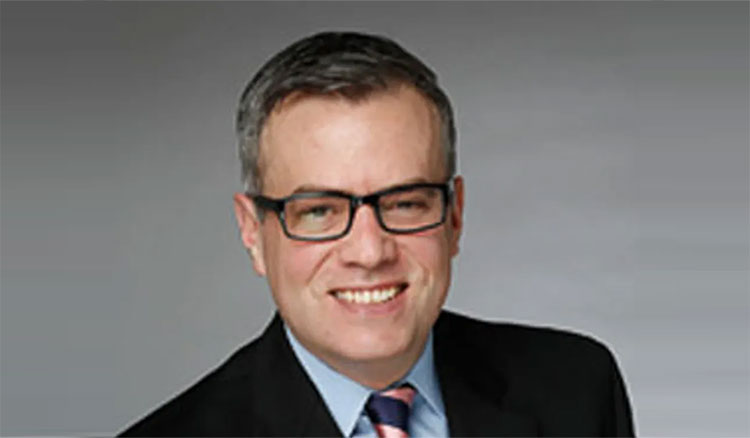 It doesn't take long for one minor incident to become a significant crisis for a company and its leaders. Every day, we see a new story in the news about public missteps and private mistakes that can have a lasting effect on an organization.
We see leaders having to leave companies they started, sponsors and other businesses cutting ties, fines levied and consumers choosing not to invest time or resources due to a crisis that creates a public pock mark on a brand's credibility.
Crisis does not discriminate. No matter the cause of the crisis, the responsibility to manage and resolve it will fall on the shoulders of senior leaders. At that moment, there's a temptation to bring out the "big guns," so to speak. The goal is to address the crisis, minimize or neutralize it entirely, and get on with regular business operations ASAP. But there's a leadership strategy misstep that too many companies make in the pursuit of a quick resolution.
During a crisis, PR professionals and corporate communications executives push their top executive or CEO to react fast, thoroughly, and with first-hand insights. That kind of candor is supposed to instill confidence in stakeholders, demonstrate transparency, and have a calming effect.
It makes sense in theory, right? In a lot of cases, it does not make sense.
Having the CEO speak first during a crisis is a move that could worsen the situation -and all its consequences. Every crisis or issue management scenario is different. Always using your CEO/Founder/Owner as the go-to spokesperson should not be your automatic first move. Here's why:
It's smarter to save the CEO from speaking in case the crisis escalates.
By definition, a crisis is a fluid situation. You don't know the outcomes or the path the crisis will take. As it evolves and progresses, it's good to keep a senior executive or two in reserve.
Over rotating on an initial response could cause questions about judgment, proportionality, perceived scale of the crisis and more. Keep some powder dry. Use your CEO as the option you hold back if the crisis grows to a level that warrants their calming presence and authority.
The credibility of the CEO is a crucial asset and must be preserved.
When things go sideways, information is incomplete, and misinformation is abundant. If you allow your CEO to make factual errors or misstatements early on — intentional or not — it's challenging to restore that credibility once lost to key stakeholders such as clients, regulators, and employees. There's a concept called the "red velvet rope policy." This means providing less access to those who are important. By nature of their position, the CEO has reduced access with a metaphorical "red velvet rope" around them. For that reason, they should not typically be the first to speak during a crisis.
When the CEO marches out first during crises, it could diminish their perceived value, affecting their effectiveness in trying to calm everyone involved.
If you lead with the CEO as the primary spokesperson, stakeholders are MUCH less likely to accept or believe a secondary messenger.
Once you hear from the voice of God, why settle for an angel? When stakeholders have heard from the top person, it is difficult for consumers, team members, investors, and everyone involved to listen to those under the CEO. For this reason, you start with executives with some authority and work your way up to the CEO if needed. A measured response is required for each crisis, including a final option to defuse the situation if needed. That's where the CEO comes in.
Crises can be all-consuming and can be more than a full-time job.
Initially, try to enable the CEO to run the enterprise and do not allow them to be consumed by the crisis. It's better to defer business continuity during a crisis to a competent executive in operations who's closer to the developing situation and the facts. You must keep the top boss informed but strive to keep them from managing both the organization and the crisis. Perhaps the most egregious example of this was former BP CEO Tony Hayward's response to the Deepwater Horizon oil spill in the Gulf of Mexico, which began on April 20, 2010. His public remarks shortly after the environmental disaster and the following weeks were unprecedentedly tone-deaf, inflammatory, and not the company's best representation. He grew visibly fatigued and haggard trying to manage the spill and the enterprise as the crisis dragged on. Within 90 days of the spill, Hayward's comments made a horrific situation inconceivably worse, resulting in his departure from BP to be replaced by American BP executive at the time, Bob Dudley.
Understand the purpose of this post; there could be times when it might be necessary for the CEO to be used first in a crisis — every crisis is different. Just be cautious so that it's not also the last thing they do in the organization.
Evaluate each crisis and try not to respond with a hasty, not thought-out reaction. Your CEO is a valuable asset that should be used strategically in a crisis.
---
Written by Tor Constantino. Have you read?
Best Hospitality And Hotel Management Schools In The World For 2021.
Best Fashion Schools In The World For 2021.
Trialbee – Match. Enroll. Engage.
CEO Spotlight: Mona Maine de Biran.
---
Add CEOWORLD magazine to your Google News feed.
---
Follow CEOWORLD magazine headlines on:
Google News
,
LinkedIn
,
Twitter
, and
Facebook
.
---
Thank you for supporting our journalism. Subscribe here.
---
For media queries, please contact:
info@ceoworld.biz
---
Tags :
Board Of Trustees Insider
Chief Investment Officer Insider
Director of Human Empowerment Insider
Independent Director Insider
Non Executive Director Insider
Outside Director Insider