5 Tips To Follow If You Want Success As A Fashion Influencer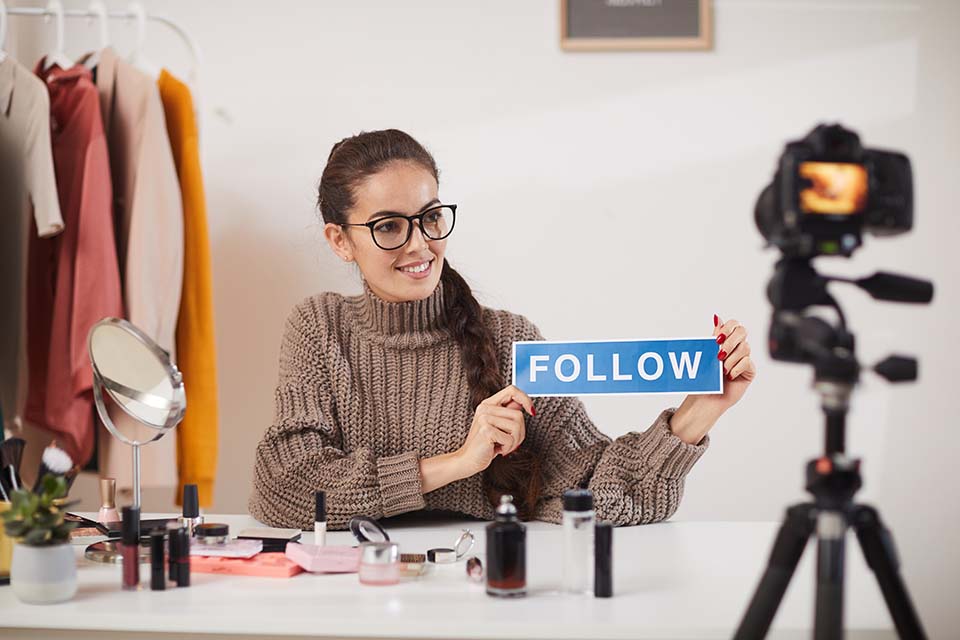 What has social media done to us? It has brought closer to each other talents from across the globe. During older times, you had to take a long, time-taking route to become noticeable because of the poor communication channels in existence. For us, back then, influencers were those whom we saw on TVs or read about in the newspapers. Today, however, things are different. Social media has gone completely online, and there are so many opportunities for people to channelize their potential and make a difference—something is quite strongly felt in the fashion arena.
Fashion influencers have become an essential part of the industry. We no longer are restricted to fashion designers, models, or actors to understand fashion. No. The world now knows that you need to have a knack for fashion, regardless of whether you own a degree or have worked in the industry. You could, for example, be just a homemaker and inspire millions into redesigning their fashion choices. On social media, you can be an influencer no matter who you are and what you do. So long as you have got what it takes, you will excel.
If you think you have the potential to become a fashion influencer, you have come to the right place. I have a few suggestions that might help.
Know the platforms
First thing first, you will have to make your online presence stronger and bigger. Without an account on major social media platforms, you simply cannot make any difference. From Instagram to Snapchat, you should not leave out any. Yes, it might become hectic to manage all these accounts but outreach is integral to being an influencer. You simply do not have much choice. Create accounts on these platforms, use eye-catching display pictures, and connect with the world. Even if your aim is to make headway into the industry, you will have to start from the basics—and in the 21st century, social media accounts are a must-have for fashion influencers.
Regularity is the key
The more regular your content, the more you will attract followers. Fashion influencers are highly active social humans; they are expected to be frequent in their updates. For example, if you influence footwear choices, then you have to be regular about the content you post. Started a review series? Make sure it is regular enough to establish a pattern. You must have followers returning to the account periodically to get your feedback. If you slack off and do not feed your audience with the required content, you will ultimately be labeled a wannabe.
Think about what you want to do
Take note of the second point. A fundamental requirement for regularity is knowledge of what you want to do. You must know your area of influence. You simply cannot start an account and randomly post anything. Narrow down your area of interest, do extensive research, invest in the products, and post about them. Directionless, random postings about anything can backfire. The audience wants to know what makes you stand out from the rest; why they should rely on you. Unless you establish your ability and talent, you will not win followers. Once you have decided what you want to influence people about, you will be able to maintain regularity.
Use high-quality pictures
Okay, this is absolutely important! I have come across so many accounts where people just don't know how to post pictures right. The background light is dim, the picture is titled, the photo has been unevenly cropped, and whatnot. Talent is appreciated, but it should look presentable as well. You are representing the fashion industry, and this means you have to do things the 'stylish' way. You may be excellent at what you do but you might not be able to impress others with your poorly clicked, low-resolution pictures. What is seen is what sells. Just think of it this way: food tastes twice as good when it looks good. That holds true for fashion too.
Engage with audience
Always remember that your credibility as a fashion influencer depends primarily on your followers. The more people follow you, the more credibility you enjoy. However, you cannot have followers unless you are willing to engage with them. You are simply not here to dictate terms; it is the world whose affirmation is equally important considering the nature of your work. Whenever you post a review, for example, make sure you invite suggestions from your followers. Do live video chat with the audience or do giveaways.
Have you read?
Best Hospitality And Hotel Management Schools In The World For 2021.
Rankings. Best Countries. Best Books. Richest List.
Track Latest News Live on CEOWORLD magazine and get news updates from the United States and around the world. The views expressed are those of the author and are not necessarily those of the CEOWORLD magazine.
Follow CEOWORLD magazine headlines on:
Google News
,
LinkedIn
,
Twitter
, and
Facebook
.
Thank you for supporting our journalism. Subscribe here.
For media queries, please contact:
info@ceoworld.biz
Tags :
Chief Research Officer Insider
Chief Revenue Officer Insider
Chief risk officer Insider
Chief sales officer Insider
Chief science officer Insider