Bill Gates is a man who, with an idea born in a garage, managed to conquer the whole world. In this article, you will find out how he managed to become one of the richest people in the world.
Childhood: Bill Gates was born on October 28, 1955, in Seattle. He had an older sister, Kristi, and a younger sister, Libby. The father of the future genius was a famous lawyer and hoped that his son would follow in his footsteps, and therefore at the age of 13, he was transferred to the elite Lakeside School (articles on school education can be read on Centreforum.org).
Parents, wishing that their children were well-rounded people, did not turn on the TV on weekdays. The Gates family spent their free time talking, playing and reading.
Bill had poor grades in grammar and civics in high school, but he had better grades in math. In 1968, when Gates was in 8th grade, Lakeside purchased computer time from CCC.
The new sphere so captured Bill and his friend Paul Allen that they often skipped school. Soon, Gates wrote his first program that allowed the user to play tic-tac-toe with a computer.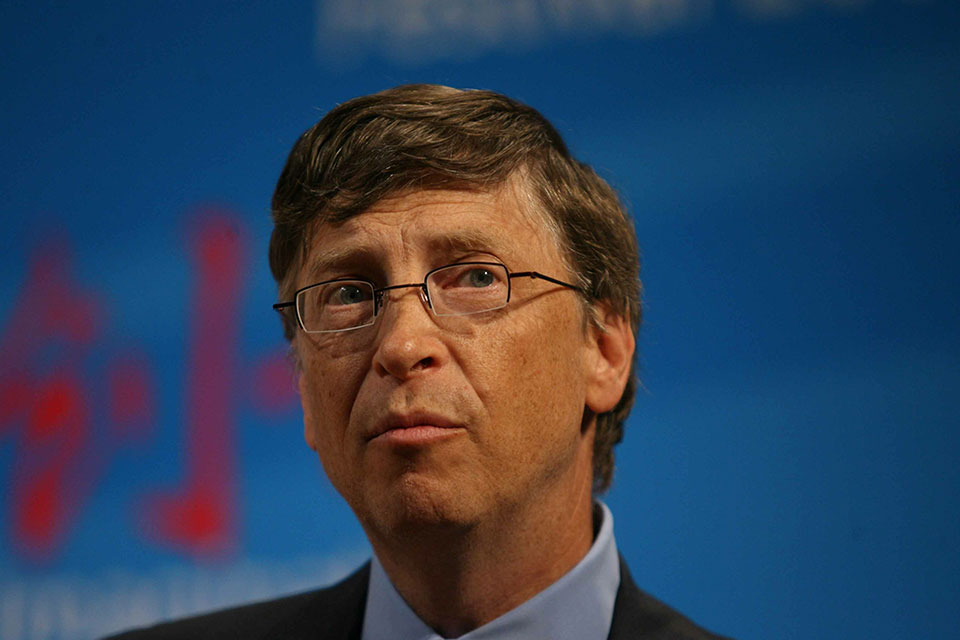 The first job: Bill and Paul also managed to break into the reliable CCC system, so that their talents were noticed in the company. Soon the Computer Center Corporation invited the young men to work. Their task was to identify flaws in the security system, and in return, they received unlimited time to use the computer.
The young men got down to business with rapture. Day and night, they looked for gaps in the security system of IT networks and at the same time mastered the most modern computer systems.
When CCC went bankrupt in the early 1970s, the young geniuses already had solid programming experience, and so they quickly found work at Information Science, which invited them to write programs for compiling payrolls.
The first serious incomes: In 10th grade, Bill taught computer science at school, sometimes receiving orders from large companies and earning good money. At 17, Gates and Allen created a traffic analysis program and founded Traf-O-Data to distribute their development. So they earned $20,000.
Another major project, which took almost a year to complete, was the development of a package of energy distribution programs for the Bonneville Dam. The boys received $30,000 for this.
Collaboration with MITS: In 1973, Gates entered Harvard, from where he was expelled in 1975. The young man skipped classes because the theory was not as interesting to him as practice.
In 1975, Allen read in a magazine about the first mass-market Altair microcomputer that MITS had built. However, the machine did not have software, and the young people realized that this was their chance.
Gates, who called MITS, had to lie that he and a partner had already created the BASIC programming language for the company's brainchild. The proposal interested the tech giant, and therefore the friends were forced to create software for Altair from scratch in a month and a half, having only school computers at their disposal. The machine accepted Allen and Gates' design, so MITS entered into a cooperative agreement with them.
Microsoft: Two months later, Allen, then 22, and Gates, 20, founded Microsoft (originally Micro-Soft). The young people did not have the money to hire a large staff, so the manager was Gates's mother, who had previously served as a board member of a financial and telecommunications company. Success did not come at once as the first five customers went bankrupt.
MS-DOS: In 1980, Microsoft received an order from IBM for an operating system for the first PC. Gates initially refused, since he did not have his system, but then he was forced to agree because IBM could not agree with anyone else.
Bill bought the Q-DOS operating system already developed from Tim Paterson for $50,000, then adapted it to IBM and sold it to the company for the same money under the name MS-DOS. Microsoft now owned the rights to it, so it could sell the operating system to other companies which made computers.
---
Have you read?
How to Use an Essay Helper Efficiently: 5 Tips for Dealing with Criticism.
Tips On How To Unlock Your Employees' Potential.
Asot Michael Points To Hard Lessons From the U.S. Insurrection.
Erel Uziel From B4X on His Partnership With Leo Radvinsky.
Track Latest News Live on CEOWORLD magazine and get news updates from the United States and around the world. The views expressed are those of the author and are not necessarily those of the CEOWORLD magazine.
Follow CEOWORLD magazine headlines on:
Google News
,
LinkedIn
,
Twitter
, and
Facebook
.
Thank you for supporting our journalism. Subscribe here.
For media queries, please contact:
info@ceoworld.biz
Tags :
Chief web officer Insider
Deputy general manager Insider
Director Insider
Executive chairman Insider
Executive vice president Insider