CEO Spotlight: Michael Garbade of Education Ecosystem on Blockchain and its Scalability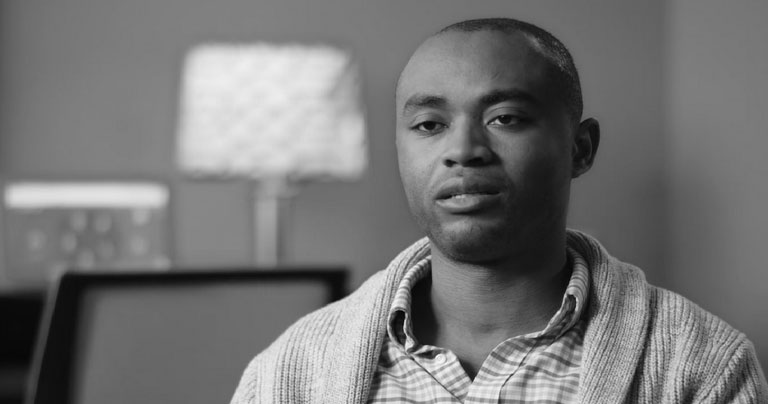 With blockchain technology proving to be revolutionary by day, its real development has been driven by enthusiasts and entrepreneurs who dare. These individuals continue to push the ever evolving blockchain industry forward. 
Dr. Michael J. Garbade is one such individual. He is the CEO of Education Ecosystem, a startup in the online education landscape using blockchain to incentivize project-based learning. He is planning to revolutionize the sector by targeting intermediate tech professionals and college students. The platform works using a project-based model, covering areas such as artificial intelligence, programming, cybersecurity, data science, and blockchain.
Welcome Michael, Could you please provide a brief introduction of yourself, how you got involved with blockchain and the journey so far?
My name is Michael and I am the kind of guy that wears several jackets. I am a serial entrepreneur who founded and exited several startups. I am an engineer and business guy. I have been around the block, worked in several countries in Asia and Europe. I worked for companies such as Amazon, General Electric, Rebate Network and many more. It was interesting.
I got into blockchain in 2010. And like most people at the time, I had no idea what blockchain was or what its significance would be. I was sort of dragged to a hackathon in Berlin. I didn't even know what hackathon was. I got in the blockchain industry by accident in 2010, right in its early days. A lot happened afterwards but that's how I got it.  
You are one of the investors who have embraced blockchain to revolutionize your industry. What is the rationale that investors use to adopt one cryptocurrency over the other?
The industry is still in its early days but even then, there is some bit of maturity now. I am not referring to the companies investing in bitcoin at the moment. That's something else. If you look back in 2017 at the height of the initial coin offering (ICO) mania, you can't help but wonder what was going on. Any kind of project with blockchain or crypto on it was a hot potato. Those were the days of exuberance, fueled by "when moon" or "when lambo" investors. All you needed was a glossy whitepaper and great marketing.
Now investors are looking for real technology and solutions for an actual problem. It is not just about quick returns or a good story on paper, but a demonstration that you can actually deliver on your promises. The industry has seen too many exit scams and no one wants a repeat of that.
What are the biggest challenges to cryptocurrency and blockchain ecosystems presently? How do you think they can be most effectively addressed?
Blockchain technology has a lot of perks. However, it is still lacking in many ways, technologically. A coding flaw is one significant issue in this. In this regard, bitcoin was the frontier, but still, its entire architecture still has an inefficient design. Ethereum came and tried to cover up the failings of Bitcoin, but it is still not enough.
In the case of dApps development, Ethereum allows developers to implement decentralized applications based on their system, but most of them reek of false coding and loopholes. These loopholes can be utilized by malicious users and hack into the system. This means that all the talk about security hasn't been correctly addressed here.
You are an investor and entrepreneur, what, in your opinion, are the biggest challenges of building a blockchain solution for enterprises?
One conspicuous challenge is the thin balance between transparency and privacy. In blockchain, all data is transparent for miners to validate it. Building more products that can encrypt as well as store data within the blockchain and share it securely with a third party without basing your consensus on encrypted data should be encouraged. For blockchain technology to reach its maximum potential in an enterprise, advanced cryptography ought to be implemented to base a consensus over encrypted data.
What are the latest blockchain projects/developments are you most excited about?
I am currently excited about a project called zkSync. Now, Ethereum transactions have become expensive and unreliable due to soaring gas fees. Every month, ETH and ERC20 token transfers alone cost Ethereum users over $2M in gas fees. The fees are steadily rising. zkSync is a trustless L2 scaling solution that enables mass adoption of public blockchains. zkSync can massively reduce these costs while gradually enabling VISA-scale throughput of up to 2,000 TPS.
You mentioned Education Ecosystem's LEDU, what do you think are the biggest challenges for the mainstream the adoption of crypto?
Bitcoin has undoubtedly put the crypto industry on the map. But that's only one part of the equation. And it also depends on what people want to adopt crypto for. Do they want to use it as investment or as a means of payment? The project-based platform, Education Ecosystem, uses tokenization through LEDU tokens as a key approach to solving the chicken-and-egg problem by incentivizing content creators.
I think crypto has to deal with speed and scalability. Platforms like Visa can support a large volume of transactions, something that crypto can't at the moment. But Rome was not built in a day. Great strides are made in areas such as Layer 2 solutions and all. So, I think it's great that we are where we are.
---
Have you read?
Most Powerful Countries.
Most Influential Countries.
Most Forward-Thinking Countries.
Most Entrepreneurial Countries.
---
Add CEOWORLD magazine to your Google News feed.
---
Follow CEOWORLD magazine headlines on:
Google News
,
LinkedIn
,
Twitter
, and
Facebook
.
---
Thank you for supporting our journalism. Subscribe here.
---
For media queries, please contact:
info@ceoworld.biz
---
Tags :
Chief Brand Officer Insider
Chief Business Development Officer Insider
Chief Business Officer Insider
Chief Commercial Officer Insider
Chief Communications Officer Insider
Chief Compliance Officer Insider