Growing Together: Why Nurturing Growth in the People Around You is Fundamental to a Successful Business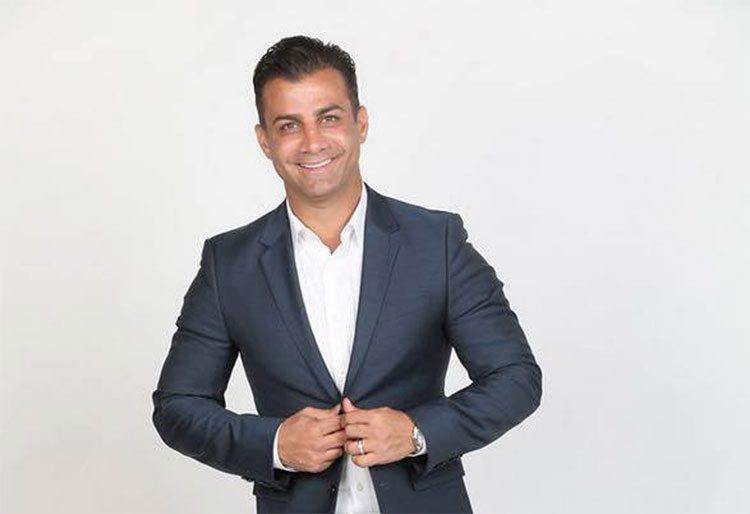 I don't put a lot of weight into the idea of being a "natural born leader." Of course, certain people seem destined to lead others from an early age. But when it comes to nature versus nurture, I believe that the best leaders are developed through constant nurturing. It is not just by nurturing their own leadership skills over time but also by nurturing the people they lead by creating a culture of ownership, accountability, and shared goals in the workplace. As a CEO, this is a critical component to a successful business with driven and fulfilled employees.
When I started my real estate career and eventually took on my first leadership role managing other real estate agents, I was not the most experienced person in the room. I had a desire to lead that was driven by a goal of improving performance and market share, but that was ultimately just about me. It was my personal goal tied to my success. I did not just walk through the door and immediately have buy-in from my employees. As their leader, my role was solely attached to being their boss—something they had no control over. In The 5 Levels of Leadership, John Maxwell cites "position" as the lowest level of leadership. It is when people follow you because they have no choice. That is where I found myself. I was in charge, but I had not grown into the kind of leader that motivates others. I quickly learned that my greatest asset was my desire to listen to my employees. People didn't care how much I knew until they knew how much I cared. When it was clear that I cared deeply about their growth and their success, not just my own, I found that they were not only willing to go the extra mile for me but started charting a path forward for themselves and building a vision for what might be possible by putting their faith in our business. It was an invaluable lesson and taught me how significant a role relationship building and goal setting could be in creating a strong and empowering culture. Investing in talent is critical. Investing in the human behind the talent is even more critical.
Being a CEO is first and foremost about people, especially in a growing company. My number one priority is making sure that I have the right people. Finding good talent is a challenge, and after many years of practice, I've found the following questions to be four effective measures.
Are they dependable?  
Dependability runs a direct line to ownership. Employees who aren't dependable are seldom dedicated to a shared mission and usually don't have a reason for being there. These are not people you can rely on to help grow your business.
Are they loyal? 
Loyalty also relates to shared goals. Loyalty is mutual, and employees must feel that a company is loyal to them as much as they are loyal to a company. Loyalty must be appreciated, reciprocated, and rewarded. Loyal employees weather storms.
Will they go the extra mile? 
Going the extra mile doesn't mean employees will do more for less or without incentive. It means they will put forth their absolute best efforts for the benefit of the business and themselves.
If something happened to me, would I want this person as a mentor to my child? 
As a parent, one of my most effective ways of judging character is simply asking myself if something were to happen to me, would I want this person stepping in to mentor my child.  If the answer is no, they probably aren't a good fit.
Because finding and acquiring talent is such an important part of my job, I am slow to hire. I want to get it right. If things aren't working out, I move to de-hire quickly. If I have regrets when I think back to hiring someone, that means that it's time to move on. Having someone in your organization that shouldn't be there impacts everyone negatively.
Talent and growth are inextricably linked. As an organization moves from the launch phase to the growth phase and then to the maturity phase, having the right people is a critical component, not just for the benefit of the organization but also for employees' happiness and the business's overall culture. The challenging piece is that all these phases require different skillsets, which means that culture and team members will shift. When building a business, a leader and their employees set out on a journey together. But sometimes the needs of the business change.  Part of building a strong relationship with the people who work with you is knowing how their goals align with your organization. Especially as those goals shift or diverge. That is natural and to be expected. A leader must be okay with parting ways with an employee for the good of the business and the employee. In periods of growth, a leader should always have conversations and be acutely aware of whether everyone shares the same vision for expansion. A luxury of being a CEO is that you can make quick decisions if you need to, but part of building trust is knowing how people feel about your decisions.
As CEO, what matters most to me is that as my company grows, everyone feels a sense of ownership. They must feel personally and positively impacted by the success of the organization. Suppose my quality of life improves through our hard work, then so should everyone's. At the end of the day, people don't leave organizations because of money. They leave because of a failure in leadership—either their talent was not valued, their growth was not nurtured, or they didn't have a sense of dedication to the overall vision. The biggest mistake a business leader can make is losing good talent.
Track Latest News Live on CEOWORLD magazine and get news updates from the United States and around the world. The views expressed are those of the author and are not necessarily those of the CEOWORLD magazine.
Follow CEOWORLD magazine headlines on:
Google News
,
LinkedIn
,
Twitter
, and
Facebook
.
Thank you for supporting our journalism. Subscribe here.
For media queries, please contact:
info@ceoworld.biz
Tags :
Chief Creative Officer Insider
Chief Customer Officer Insider
Chief Data Officer Insider
Chief Delivery Officer Insider
Chief Design Officer Insider
Chief Development Officer Insider
Chief Digital Officer Insider