5 reasons your employees may be unhappy right now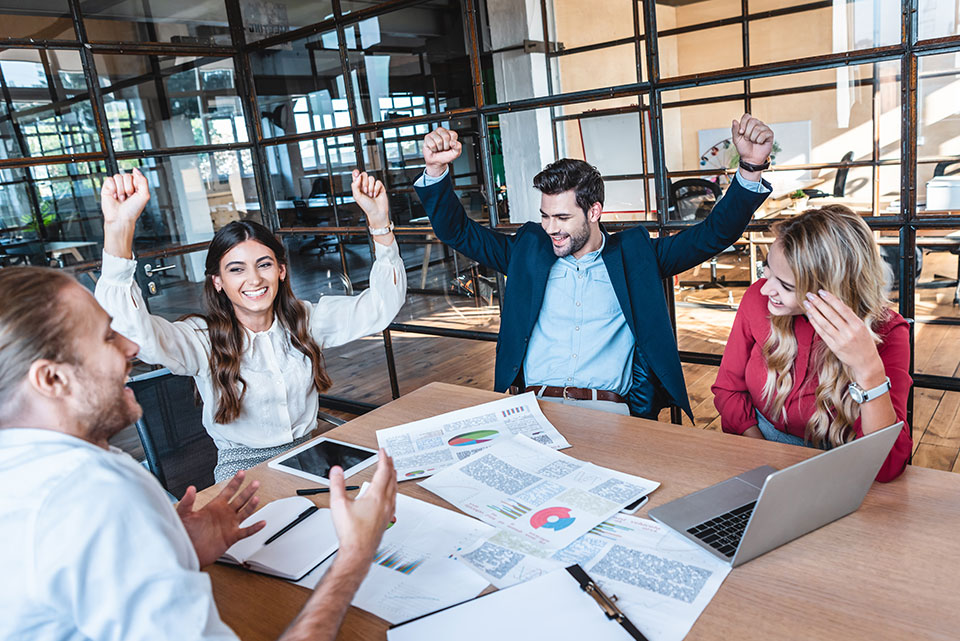 In the research for my recent book Freedom To Be Happy, we found that happiness at work has understandably decreased for many employees during the global pandemic. Having said that, there is no reason things can't improve for your employees, even if 'normal-life' still seems far off. We've collected a sample from The Happiness Index Universe (our database) of approximately 7 million data points, from 490,000+ employees across 95 countries, to find the common themes and reasons why employees may be unhappy. So, here are the five reasons your employees may be unhappy right now, so you can start to make a change for the better:
RELATIONSHIPS WITH COLLEAGUES
We consistently find that the number one influence on employee happiness is the quality of relationships between colleagues. It's no secret that we humans have a desire to feel connected to one another. It's a basic human need, and one that – when fulfilled – will ensure greater creativity, productivity, and performance. Not to mention the numerous benefits for wellbeing and mental health!

Creating a culture that facilitates personal relationships is key for employee happiness and company culture. It's impossible for organisations to foster a culture of trust if teams and departments work in silos. And this is especially important now that people are only communicating and socialising virtually. Promote teamwork and inter-departmental integration to ensure greater collaboration and healthier workplace relationships. Make sure there's a time for employees to maintain their relationships with colleagues, even if it's for a ten-minute virtual coffee (not talking about work!) or online socials or drop-in sessions. You will reap the benefits.

COMMUNICATION AND FEEDBACK
Many people are surprised when they see how high feedback is on the list of employee happiness. When leaders have regular open lines of communication with their people and provide updates around company news and personal performance, it ensures everyone feels like a vital part of the business. Receiving regular feedback and support will help employees understand how their role has an impact on the success of the business. This is essential for their development and cultural and overall business growth.

I highly recommend regular updates to staff around customer successes and failures. Hearing these stories can help remind employees why they do what they do – and further cement how they fit into the bigger picture.

Another thing we have found in our data through the Covid-19 pandemic is something we have labelled emotional deficit. We found that as more workers were either remote or on furlough, their need for communication and to share their feelings increased.

The pandemic has increased their desire amongst employees to share and express how they are feeling, with eight out of ten employees (80.8%) leaving comments – more than double the normal average. As well as an increase in the number of comments made, we've also seen that the comment length has more than tripled, for an average of 10 to 37 words. The amount of people feeding back has also trebled. This is an emotional deficit and a clear example of the importance of companies not pulling the drawbridge and shutting people out.

PEOPLE LEAVE TEAMS AND LEADERS
Looking at our exit survey data it becomes clear that people leave poor teams and poor managers, not their companies. The lowest scores (the principal reasons people left the business) were 'leadership' (4.88), 'team' (3.8), and 'conflict' (2.3). This demonstrates that people, in general, are the reason that employees want to leave – this includes both management and fellow colleagues.

The data that can be gathered from why people leave a business is hugely important. It also indicates how important the alumni of your business are. My advice is to think like a university. Just because someone doesn't work for you anymore, doesn't mean they aren't part of your community and your story.

A few years ago, I attended an event at the University of Oxford and two of the big speakers were from McKinsey and Goldman Sachs. I wanted to find out why these two companies were investing so much money into their alumni networks. After a few beers in the union bar, I found out from the speakers that their alumni were part of their new business strategy. It's funny what you can find out for the cost of a couple of drinks.

CAREER OPPORTUNITIES
Our data revealed that employees gave 'career development' their lowest average score of 5.7. This suggests that many are unhappy with the prospects on offer to them. It came as no surprise that younger people (18-30) answered more positively, and the scores dropped significantly from the age of 45. This clearly highlights that businesses must keep older workers in mind when thinking about future opportunities.

To demonstrate this correlation, those who scored 7.0 or above for 'feeling valued' rated their career development opportunities as 7.3, and those who scored lower than 7.0 scored their career development as 4.1. This presents a win-win scenario for businesses that want to make their staff feel more recognised and valued… while creating more developed and skilled workers in the process.

We also found that in a subset of 150,000 employees, we found that employees don't quit because the job is too hard but specifically because they don't feel challenged anymore.

Challenges at work are essential as they make us feel a sense of achievement, capability, and pride. When we fulfil the same tasks on a daily basis, we feel bored and unstimulated. Over time, these feelings may develop into disengagement and, in many cases, poor mental health.

Our data reveals that feeling challenged at work is one of the leading happiness factors to deteriorate over time – so this must be taken seriously. Some workers may feel intimidated by new challenges. However, with the correct support and feedback structures this will be less daunting for workers who suffer from confidence issues, and they too will reap the benefits of taking pride in their accomplishments.

COMPANY CULTURE
Culture is the heartbeat of your business, and values are the beliefs and philosophies that guide it. People don't always notice culture and values in the good times, but they certainly recognise if they are missing in the bad times.

If your employees don't align with either, it's no big surprise they won't be happy. We all have our own personalities that define us and make us unique. Similarly, every organisation has its personality (guidelines, practices, vision, etc.). This is your company's culture. Thriving work cultures facilitate trust, collaboration and productivity. They also ensure that everyone aligns with the company's values.

Company values are essentially the points of the compass that guide your business. If the values of the individual employee don't align with that of the business, then this will be detrimental for your company culture. Businesses must listen to their staff and empower them to build and contribute towards the culture. Even the best company cultures still have room for improvement.
Summary: In this article we have listed 5 major reasons why your employees might be unhappy but the only accurate way of improving your employee happiness is to ask your people how they feel.
If you are regularly asking for feedback and acting on that feedback you will create a culture of constant improvement. If you would like to continue this conversation I would recommend you join The Happiness and Humans community here.
---
Written by Matt Phelan. Have you read?
World's Best Countries – Cultural Heritage Influence.
World's Best Countries – Retirement.
World's Most Forward-Thinking Countries.
---
Add CEOWORLD magazine to your Google News feed.
---
Follow CEOWORLD magazine headlines on:
Google News
,
LinkedIn
,
Twitter
, and
Facebook
.
---
Thank you for supporting our journalism. Subscribe here.
---
For media queries, please contact:
info@ceoworld.biz
---