What Does a Sustainable Company Look Like in the Remote World?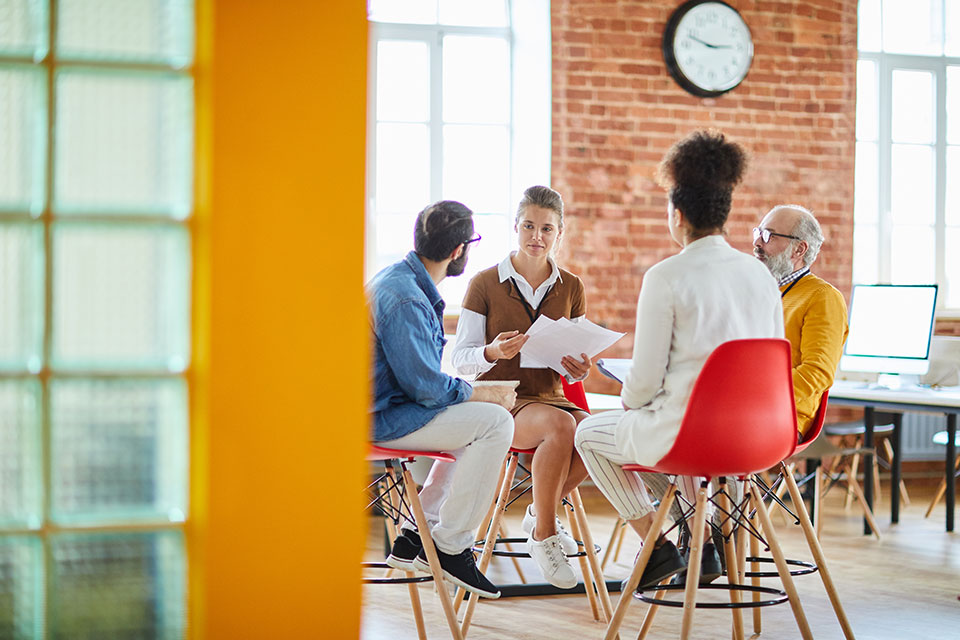 Back in 2019, demonstrating your company's commitment to supporting environmental priorities was relatively straightforward.
You might have made the executive decision to retrofit your office building to suit green-building standards or, if such an investment was out of reach, switch to energy-efficient appliances and solar energy. You could have led the cultural charge by challenging your departments to compete in a recycling challenge or offering volunteer time off for employees who want to participate in local sustainability efforts.
The situation has since changed. While the nature of on-site work once gave leaders a physical space to improve and a built-in community to work with on green initiatives, the business world's recent shift into remote work has rendered those once-accessible means of expressing a company's dedication to sustainability rather impractical. Countless companies have begun conducting their operations entirely or primarily online — and seem likely to continue to do so in the future.
"Companies shifted almost their entire office workforce to remote work as the virus spread in the US, and 73% percent of executives say it was a success," PwC analysts wrote in a recent research summary. "This forced experiment is opening opportunities for businesses to address how work gets done across their corporate headquarters, sales offices, contact centers, processing centers and innovation centers."
As corporate leaders have begun taking those opportunities, many have realized that the traditional in-office model of work may not be the way to go in the future. Tech giants Square and Twitter have both implemented permanent work-from-home policies, and Pinterest recently canceled its lease on an $89.5 million new office space. The idea of a no-office — or at least significantly downsized — norm isn't as outlandish as it might have seemed even a year ago.
"The stigma associated with working from home prior to COVID-19 has disappeared […] And a number of corporations are developing plans for more work-from-home options beyond the pandemic." Remote work researcher Nicholas Bloom noted in an article earlier this year.
But what does this change mean for corporate sustainability efforts? There's little doubt that business leaders will want to continue expressing their support for environmental initiatives. Research indicates that a full 90 percent of executives see sustainability as important, and 60 percent of companies already have a corporate sustainability strategy.
This is for a good reason, as a plethora of research illustrates the value of making environmental friendliness a demonstrated company priority. In 2018, a full 87 percent of surveyed consumers said they would have a more positive image of a company that supports social or environmental issues, and 88 percent would be more loyal to such a brand. An even higher number — 92 percent — said that they would be more likely to trust a company that cares about social or environmental interests.
A similar trend holds sway in the workforce, particularly among younger workers. One recent Fast Company survey found that nearly half of all surveyed employees and three-quarters of Millennial workers said they would accept a smaller salary to work for an environmentally responsible company.
Nearly 70 percent of respondents said their decision to stay with an employer long-term would be influenced by whether the business had a robust sustainability plan. A third said that they have "given more time and effort to a job because of their employer's sustainability agenda," and another third said that they had left a job due (at least in part) to their former employer's lack of such a plan. A different study also found that employees at companies that adopt sustainability-minded practices are a full 16 percent more productive than those without.
Taken together, these statistics make a strong business case for continuing environmentally-friendly activities at work. But how can businesses do so, given the seemingly long-term shift towards remote work and the notable absence of in-office initiatives?
The truth is, you don't need an office to champion sustainability. While a central employee hub certainly helps instill a sustainability culture, it's entirely possible to foster enthusiasm through digital channels. As Paul Polman and CB Bhattacharya once wrote for the Stanford Social Innovation Review, "The key to creating a vibrant and sustainable company is to find ways to get all employees—from top executives to assembly line workers—personally engaged in day-to-day corporate sustainability efforts."
"The problem is that not enough companies have yet figured out how to link their employees' values and support for sustainability with the employees' daily work and the company's operations," the pair note. "In other words, it's not in the why but in the how of embedding sustainability where the gap lies."
Business leaders should take the time to sit down and assess how their business' work can uphold broader sustainability goals. Define your purpose, spell out the economic case for an environmentally-friendly approach, outline an initiative that would empower your employees to contribute to the cause, and then take the lead on implementing it. The specifics of what you do aren't critical, but your employees must know that you — and, by extension, your company — are sincere about your commitment to environmental interests.
To borrow one last quote from Polman and Bhattacharya, "when it comes to sustainability, leaders' actions speak louder than words and play a huge role in signaling company values to employees."
The 2020 trend towards remote work will, in all likelihood, lead to a norm of flexible work. It will lighten our in-office traffic and, in some cases, remove the need for commercial gathering-spaces entirely. It won't be as easy to schedule a team trip to a local sustainability event or make as much sense to retrofit an unused office.But at the end of the day, it doesn't matter if business leaders have an office to rally their employees around or not — what matters is that the business makes it clear that environmental interests are a real priority. Make your convictions clear, and the rest will follow.
---
Written by Daniel Neiditch.
---
Add CEOWORLD magazine to your Google News feed.
---
Follow CEOWORLD magazine headlines on:
Google News
,
LinkedIn
,
Twitter
, and
Facebook
.
---
Thank you for supporting our journalism. Subscribe here.
---
For media queries, please contact:
info@ceoworld.biz
---