What 2020 Taught Us About Communication and Our Shared Humanity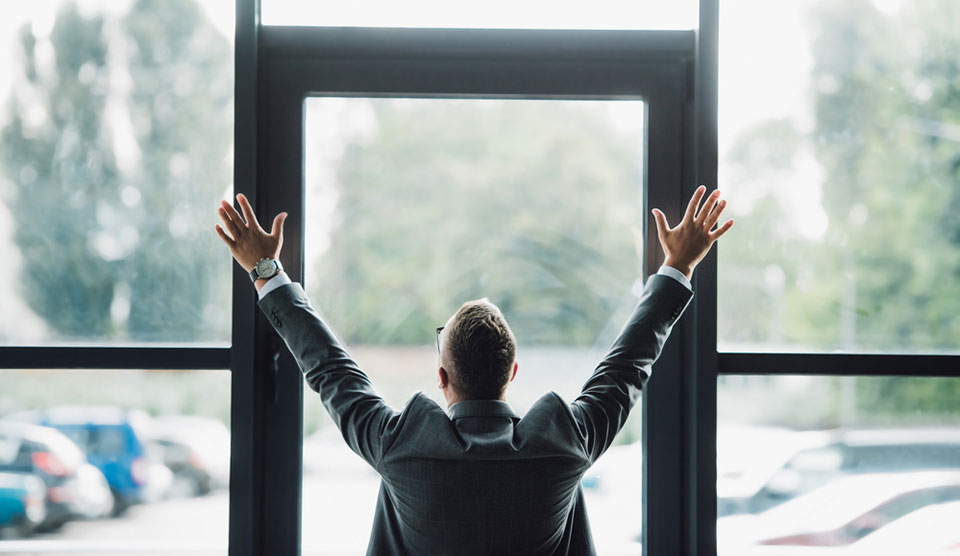 Before sitting down to write this piece, I looked at the last CEOWORLD magazine article I wrote at the end of 2019, titled Three Truths of CEO Communication for 2020.  The three truths as I saw them at the time were:
Effective communication of your message to your employees (and received as intended) is 100% your responsibility.
The person trusted to communicate what your message means is NOT likely to be you; it's more likely to be a fellow employee.
Horizontal communication beats vertical communication every time.
Because these truths remain so (distributed workforce notwithstanding), reading the article in its entirety before starting 2021 is not a bad idea.  That said, there's much more to communication than the precise transfer of concepts, directions, or ideas.  If there's anything we learned in 2020, it's that our ability to see one another as human beings (rather than just co-workers) is not only getting us through the pandemic but also shining a bright light on the power and value of workplace relationships for the future.
Ironically, it took prohibiting employees from coming to a central workspace to bring them together.  It makes perfect sense when you think about it, though.  Consider everyone coming to work, all wearing their employee hats decorated with titles and roles designed to create a culture and team spirit – everyone all wearing the same jersey.  Pull them out of the office, and magically employees become whole people.
Through the unique lens of Zoom (or other vendor of choice), employees met their colleagues from inside their homes, adorned with family artifacts, people walking in the background, dogs barking, and children playing – an undeniable confluence of work and life.  2020 was the year we tapped into our shared humanity.
What's Next?
As many CEOs watched remote collaboration and cooperation drive higher productivity, it also came with its challenges – employee burnout, isolation, insulation, feelings of obscurity, and lack of inspiration, among them.  However, addressing these challenges can't be successfully managed through policies and metrics. They have to be met on human terms that promote empathy, caring, trust, and, as Mo Fathelbab would say, "friendships."
Released in the summer of 2018, Mo Fathelbab's book, The Friendship Advantage, offers CEOs and business leaders alike a 2021 roadmap to discover the opportunity within the adversity we face today.  He shares the seven keys to friendship:
Judgment Free
Mischievous Fun
Vulnerability
Kind Truth
Reliability
Generosity
Shared Purpose
I became familiar with the book and learned more about Mo's work in general after receiving a message/introduction on LinkedIn from my friend Keith Hartman.  Since that February 6th intro, I've gotten to know Mo and learn from him.  I consider Mo a friend, even though we've never met in person.  I find his work to be timely and worth our attention as we enter the coming year. Mo, Keith, and others (too many to name) represent my friendship advantage.  It's time to take stock of yours.
Gratitude
In closing, I led a workshop for a Vistage Group recently, where the group's Chair led an excellent exercise. The CEO members were asked, "Despite a difficult year, what are you grateful for in terms of your family, business, and relationships?" Given that it can be so easy to focus on the negative, I can't imagine a better way to summon the strength it may require to meet the challenges of 2021 than to focus on what we indeed hold dear.
For me, I recall the shelter in place order coming down, and without skipping a beat, our adult children making their way home to southern California. Over the next ten weeks, we tested the limits of our home internet provider, as everyone luckily could continue to work from our home.  I'm grateful that as a family, we took turns making nightly dinners, where we enjoyed real conversations, sans cell phones, tv, and other modern-day distractions.
As for business, my wife and I were both fortunate that we could work from home and serve the unique needs of CEOs, business leaders, employees, etc., that arose during the pandemic.
When it comes to relationships, my wife and I love each other very much. Now, after extended time together working and living in the same house with no business travel, we've confirmed that we really like each other, too. Between that and wonderful friends (new and old), we have a great deal to be grateful for, and because of this, it's why we're so optimistic about the future.
I recognize that many people had it much tougher than we did in 2020, yet I believe we can always find something to be grateful for that can serve as fuel for pressing on and recognizing how much we matter to those around us.  Let's simply be kind to everyone we meet, seek to learn rather than judge, and focus on what gives our life meaning – each other. Together, with love and kindness in our hearts, we can do anything.  On to 2021.
---
If you enjoy this article, don't forget to check out our compilation of the World's Richest Race Car Drivers, Richest Musicians, Richest Models, and Richest Rappers Richest Hockey Players Richest Film Directors.
---
Add CEOWORLD magazine to your Google News feed.
---
Follow CEOWORLD magazine headlines on:
Google News
,
LinkedIn
,
Twitter
, and
Facebook
.
---
Thank you for supporting our journalism. Subscribe here.
---
For media queries, please contact:
info@ceoworld.biz
---