6 Things to Know Before Studying in Scotland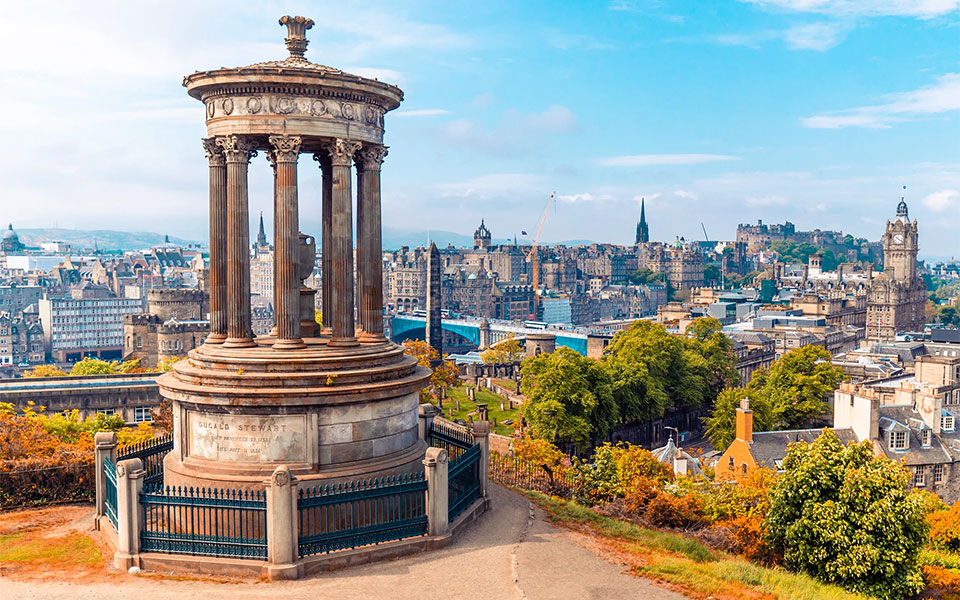 Scotland hosts one of the largest communities of international students, and there is no surprise behind its popularity. It serves a perfect blend of quality educational, cultural, historical, and natural experiences making it ideal for the positive development of students. Known for several great universities here, from the University of Edinburgh to the University of Glasgow, there is enough foundation for those who want a well-rounded academic experience followed by a thriving career.
All of my student-readers who have just landed on this article should strongly consider applying for universities here in case international higher education is in contemplation. That being said, it would be appropriate to offer you a glimpse of what it means to study here. Yes, it is a student-friendly place but what the things are you should be prepared for needs to be discussed.
Here are 6 such things you should know.
Unpredictable Weather
Great Britain has a reputation for whimsical weather. While in theory, it has separate seasons throughout the year, things work differently over here in reality. Scotland, therefore, is no exception. Typical Scottish weather is moody; summers can be really wet and cold so one can imagine the winters. It can rain anytime, and the temperatures can fluctuate without any forewarning. So, if you are coming here thinking you are well-stocked for the weather, you might need to reconsider a lot. Whatever you pack, make sure your warm clothes are definitely in there. Umbrella is a necessity too.

Get used to kilts
One of the first things you will read about Scotland is the kilts. The traditional, knee-length, pleated skirts are the hallmark of the Scottish culture and are worn by men. You might find it a little weird at first but will eventually get used to them. Also, in this age where progressive thinking is lauded, let us not let gender stereotypes restrict our perception of fashion. Even if you find them uncomfortable to your taste, do not disrespect those who wear them because it is the true Scottish culture—and those men are proud of it.
Could end up being an expensive affair
Well, of course, the question of whether the cost of living is exorbitant will depend on where you are coming from. If you come from cities such as Tokyo or Singapore, the prices might not baffle you. However, those coming from developing countries will most certainly feel the brunt of heavy expenses. Scotland is expensive; its capital, Edinburg, is especially quite hard to handle at times. Hence, those with highly limited financial resources must apply for scholarships or will have to apply for loans to fund their education here. You can offset much of the burden by working part-time but the burden remains.
Scottish Accent is a force to reckon with
The thick Scottish accent is a force to reckon with. You might have a masterful command of English but you are certain to have an "excuse me, what was that?" moment here. I remember hearing the said accent for the first time and couldn't comprehend what it was about. That being said, this is a case everywhere. Accents do pose problems initially, whether you are in India or Scotland. Given some time, you will be able to converse like any other Scot here, if not better.
Hunt for accommodation is not easy
In case your university has room for you in one of its associated residential halls, you are good to go. However, when you don't have this option and have to rent a room or a flat, things could become tiring. Tardiness is unforgivable for those who want to find accommodation here in Scotland. You should come here at least a month before the start of your term and hunt for accommodation. There will be a lot like you looking for a place to live which means too much competition to deal with. Also, make sure you rope in a roommate to split your bills with.
Student Discounts!
Throughout the United Kingdom, you will be able to avail yourself of student discounts. There are a number of ways you reap these benefits. You should consider getting an International Student Identity Card (ISIC), TOTUM, and UNIDAYs. Stores such as McDonald's, Pizza Express, ASK Italian, Krispy Kreme, Urban Outfitters, TopShop, Apple Music, and Toni & Guy give out student discounts quite readily.
---
Add CEOWORLD magazine to your Google News feed.
---
Follow CEOWORLD magazine headlines on:
Google News
,
LinkedIn
,
Twitter
, and
Facebook
.
---
Thank you for supporting our journalism. Subscribe here.
---
For media queries, please contact:
info@ceoworld.biz
---