5 Successful Stress Management Tips For Students of Online Classes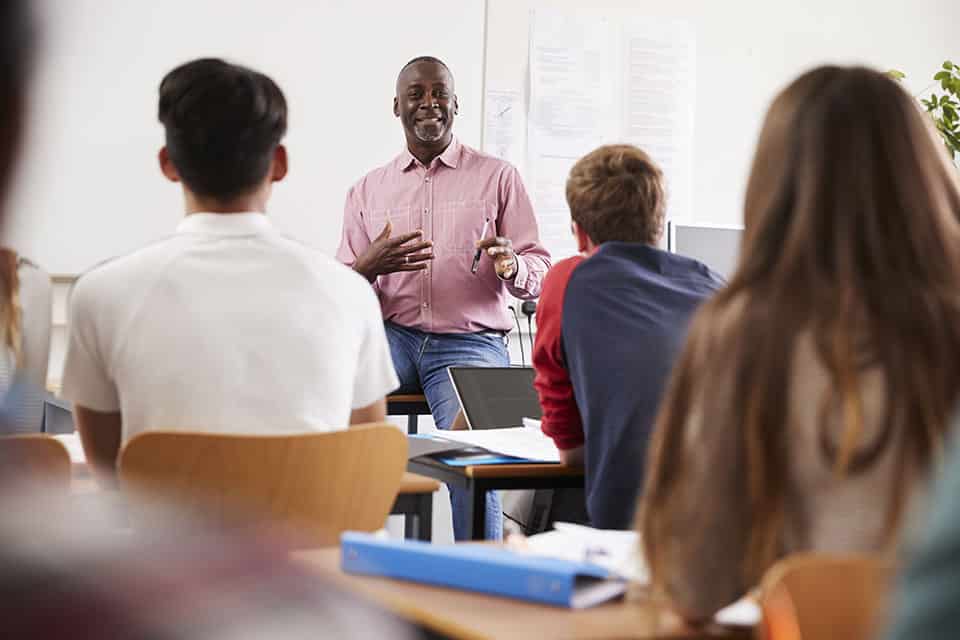 There seems to be a misconception that online classrooms come with minimum or zero stress. Irrespective of the pandemic, online classes have always been a stressful affair. Students often start online classes quite enthusiastically thinking that there will be more learning and less regulation. However, online classes come with their own drawbacks which cannot be easily or eliminated. Therefore, it should not surprise you that students of online classes are prone to dropping out or losing interest in lectures.
Stress during online classes appears gradually and by the time it does it may become a little difficult to cope with it. We do not really talk about it largely because we think that it does not exist at all. However, as I said, such is not the case. Those who have talked about the same have suggested a few stress coping or alleviating methods. From my personal experience, I also have a few tips that could be quite resourceful to students.
So, here are 5 stress management tips that can help students in online classes.
Get Sleep
Undoubtedly, it is already very challenging to maintain attention throughout online classes. On top of that, those with a wrecked sleep cycle face the most of this challenge. Right now, you are likely taking online classes from home, which means that you might be too complacent about the sleep cycle. Online classes or not, a proper sleep cycle is fundamental to ensuring that your mind stays active in the morning and afterwards. I think you will agree that we feel fresh and energetic in the morning when we have had a nice good night's sleep.
Record Sessions
One of the reasons why we stress too much over online classes is that we often end up not making proper notes. In case you are unable to follow the lectures online and want to ensure that you do not lose out, it is advised that you record the sessions. You can ask your professor, if need be, to record every lecture she delivers so that you can refer to it whenever you want. This will help you in maintaining notes of your online lectures.
Reach out to teachers
A major drawback of online learning is the lack of human connection. The virtual platform may come embedded with all kinds of user-friendly features but cannot establish the said connection. The lack of regulation and one-to-one personal interaction may cause you to withdraw yourself from active discussions in the class. Worse, it can make you uninvolved resulting in alienation and stress. It is advised that you reach out to teachers whenever the need be. Understandably, online platforms may not be as effective as physical classroom conditions in ensuring personal interactions, but that does not mean that they are completely inconsequential. You should be in touch with your professors and consult them from time to time concerning any query. The sense of alienation that online classrooms, unfortunately, cannot arrest can be contained only if there are active efforts from your end. Thus, you must reach out to teachers whenever required.
Make A Schedule
I am not asking you to make a strict schedule; no way, that never works. What I mean is that you make a flexible schedule that enumerates your achievable tasks. Virtual learning requires motivation, and that should come in the presence of a schedule. The fact that you have committed yourself to undertake certain tasks might instill in you some motivation and could arrest procrastination highly prevalent among students of online classrooms. If you make a schedule, you might not take your classes, assignments, and other related tasks as lightly as you otherwise would have. Also, just to ensure that you actually do the tasks, put them on reminders periodically.
You are not the only one
You might end up withdrawing yourself from active online participation because you think that you are the only one. The lack of immediate personal contact can affect our self-esteem as students can develop the impression that they are the only ones who are unable to handle online learning adequately. Online learning is challenging for most of us, but you will have to push yourself to get used to it. All of this will take time and you need not hurry.
---
Here's what you've missed?
The danger with trying to be right all the time.
Can entrepreneurialism be taught?
How to Become an Entrepreneur?
Are You Anchoring Your Business to the Wrong Data?
---
Add CEOWORLD magazine to your Google News feed.
---
Follow CEOWORLD magazine headlines on:
Google News
,
LinkedIn
,
Twitter
, and
Facebook
.
---
Thank you for supporting our journalism. Subscribe here.
---
For media queries, please contact:
info@ceoworld.biz
---