Love Jimmy Choo? Here Are Some Fun Facts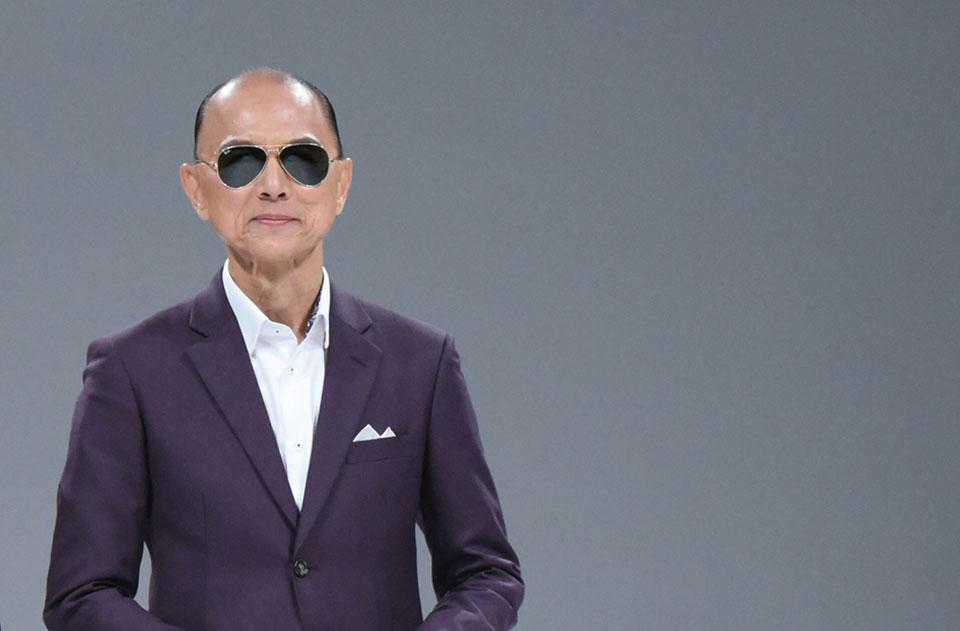 Three things set a brand apart: owning a design capable of being recognized as a signature style, exclusive and unique designs, and its clientele. Jimmy Choo has it all. In the world of haute couture, Jimmy Choo is a name to swear by. For a man with humble beginnings, he has risen considerably in the fashion world.
International models and celebrities alike, everyone wears Jimmy Choo. Along with being omnipresent in fashion circles, his namesake brand has also made several signature appearances in movies. For Legally Blond 2, Jimmy designed more than 60 pairs of shoes. For a designer and a brand so popular, you may think that you know all there is to know about them, but we have some fun facts that we know you never knew before! Read on!
Earning his name through hard work
A man in Jimmy Choo's position is under no obligation to work beyond reasonable hours; he can afford to hire people to do his bidding and do the heavy lifting. But that was not the case for a Katherine Hamnett show. Jimmy spent three days with no sleep to complete the shoes on time.
And it was not like he was designing new shoes, all that he did was sew up beads to finish the vision he had for the shoes. Talk about the height of haute couture! For a man so honest towards his craft, Jimmy deserves all the success he has had.
Choo or Chow?
We have all been at the receiving end of the cumbersome government offices at least once in our life. Jimmy Choo was born Jimmy Chow; it was a spelling mistake on the part of the officer who made his birth certificate that we got to know him as Choo. Well, the mistake turned out to be quite the lucky charm for him!

His eponymous brand is one of the most recognized brands in the world right now. Be it Paris, Rome, London, New York, or Sydney, people know the brand by its name. Jimmy Choo is in the select category of brands that have achieved a global fan base. He is right at the top with the kings of haute couture.

He has worked for the betterment of people
In 2014, Jimmy designed 6 pairs of heels from material native to Fukushima. The aim behind this was not just to create something truly unique but also to help out the people of Fukushima. He visited the place in search of inspiration for his next signature series a little before 2014.
He saw the native artists and craftsmen struggling to meet their daily needs in wake of the Fukushima nuclear disaster in 2011. To help the people of the city and promote their materials, such as Aizu cotton unique to the location, he came forward with his signature collection and dedicated it to Fukushima and its people.
A great believer in Feng Shui
The London store of Jimmy Choo has done wonders in promoting the brand as a global player. London being one of the most iconic fashion destinations today makes it somewhat mandatory to have an outlet in the city. Jimmy wanted to leave no stone unturned when it came to ensuring success in this city.
Being an ardent believer in Feng Shui, he had a master flown in from his homeland, Malaysia, to assess his store. The master advised him to make sure that his cash register always faced away from the door or the entrance of the shop. The belief behind this was that such a measure would prevent money from walking out of the door.
The most famous names of our time
People such as Princess Diana, Jennifer Aniston, Madonna, George W. Bush, etc. have all been friends of Jimmy. He used to bring some of his designs to Kensington Palace so that the princess could try them on. He has been awarded royal titles both in Britain and at home in Malaysia.
Even in the presence of such constant stardom and mind-boggling attention, Jimmy has not lost vision of what he set out to be, a master shoemaker. His involvement with the company has become limited these days, as he only designs for Jimmy Choo Couture while his niece handles the rest of the designs.
---
Here's the latest list by the CEOWORLD magazine Rankings. Here's what you've missed?
Top European Wedding Destinations in Europe.
Best European destinations for a family holiday.
Best Family Vacation Destinations In Canada.
Family Tourism In Singapore.
Track Latest News Live on CEOWORLD magazine and get news updates from the United States and around the world. The views expressed are those of the author and are not necessarily those of the CEOWORLD magazine.
Follow CEOWORLD magazine headlines on:
Google News
,
LinkedIn
,
Twitter
, and
Facebook
.
Thank you for supporting our journalism. Subscribe here.
For media queries, please contact:
info@ceoworld.biz