Best Universities In The United Arab Emirates For 2021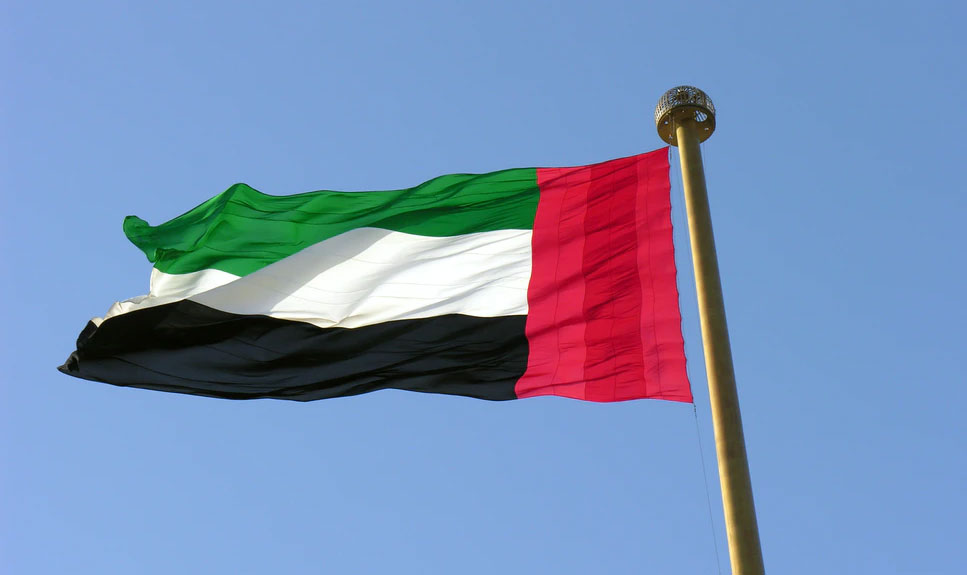 The United Arab Emirates, or simply Emirates, is one of the wealthiest nations in the world. Having shaped its image as one of the popular touristic destinations and economic hubs in the world, there is so much one can know about this nation which has a significant impact on international affairs. With a steady increase in its economic strength, lifestyle standards, amenability to accept immigrants, it should not be surprising that it is also popular among international students. Knowing this, UAE has been endeavoring to expand its education system to accommodate international interests as much as it can.
Many of its universities are research-oriented and have been progressively climbing up the ranks in terms of quality education. A few of these universities have been mentioned in this article to apprise you of what options are available to you. If you are aiming for higher education in the Middle East, then you can consider the UAE's universities.
United Arab Emirates University
The founding father of the country, the late Sheikh Zayed bin Sultan Al Nahyan, was behind the establishment of the United Arab Emirates University. Having been founded in the year 1976, it is the oldest university in the country and is incidentally the highest-ranked university from the country in the world. Presently, it runs 9 constituent colleges including the College of Business and Economics,  College of Law, College of Medicine and Health Sciences, and College of Humanities and Social Sciences. These colleges offer undergraduate and postgraduate programs in multiple disciplines. Furthermore, the university stresses on quality research and invites high performing research scholars. Many influential personalities in the political circle have been its alumni.
Khalifa University
A young university, Khalifa University managed to achieve an indisputable reputation as a world-class educational institution in the country within a short time. It is a science-oriented research university and has been founded to prepare for a post-oil future. Its academic organization comprises as many as 12 undergraduate and 15 postgraduate degree programs in the field of engineering. It also offers doctoral programs with the option to attain specialization in select areas such as Aerospace and Nuclear Engineering. To improve upon its regional and international presence, it has entered into various pacts with several notable universities such as the University of Bristol and Texas A&M University.
American University of Sharjah
The American University of Sharjah is a private institution that was founded in the year 1997. With a sizeable population of international students, it is often called the most internationalized institution in the country, with students coming from as many as 94 countries. Moving on to its academic structure, it operates many colleges each offering degree programs in various disciplines. These colleges include the College of Architecture, the College of Arts and Sciences, and the School of Business administration. The university is known for its regular involvement in research activities and has been the recipient of many grants from prominent institutions.
University of Sharjah
Another private university in Sharjah that is a leading educational institution in the country is the University of Sharjah. While its main campus is situated in the namesake city, it has established a number of campuses across the country. A notable feature of the university is the number of degree programs it offers: there are about 54 undergraduate degree programs, 23 postgraduate degree programs, 15 diploma degree programs, and 11 doctoral research degree programs. With the support of international partners such as Olympus, it has founded the Sharjah Surgical Institute that provides training to surgeons. Like most universities in UAE, it also injects a chunk of its resources in research work and is best known for its research output in medical science.
Higher Colleges of Technology
One of the largest universities in the country, Higher Colleges of Technology is a popular choice among students for quality education. Operating through 17 campuses spread across the country, it offers a range of courses in the field of business, Engineering, Applied Communications, Health Sciences, and Education. Its academic staff comprises many faculties recruited from abroad, and this has greatly helped in internationalizing its reputation. This is supplemented by a number of its programs receiving international accreditation. You must note that it runs separate colleges for women and men.
---
Here's the latest list by the CEOWORLD magazine Rankings. What you've missed?
World's Best Countries For Cultural Influence.
World's Best Countries For Entrepreneurship.
World's Trendiest Countries.
World's Best Countries For Investment In E-commerce And Digital Sector.
---
Add CEOWORLD magazine to your Google News feed.
---
Follow CEOWORLD magazine headlines on:
Google News
,
LinkedIn
,
Twitter
, and
Facebook
.
---
Thank you for supporting our journalism. Subscribe here.
---
For media queries, please contact:
info@ceoworld.biz
---