Cultivate the Habit of Reading to Excel as an Extraordinary Achiever and Leader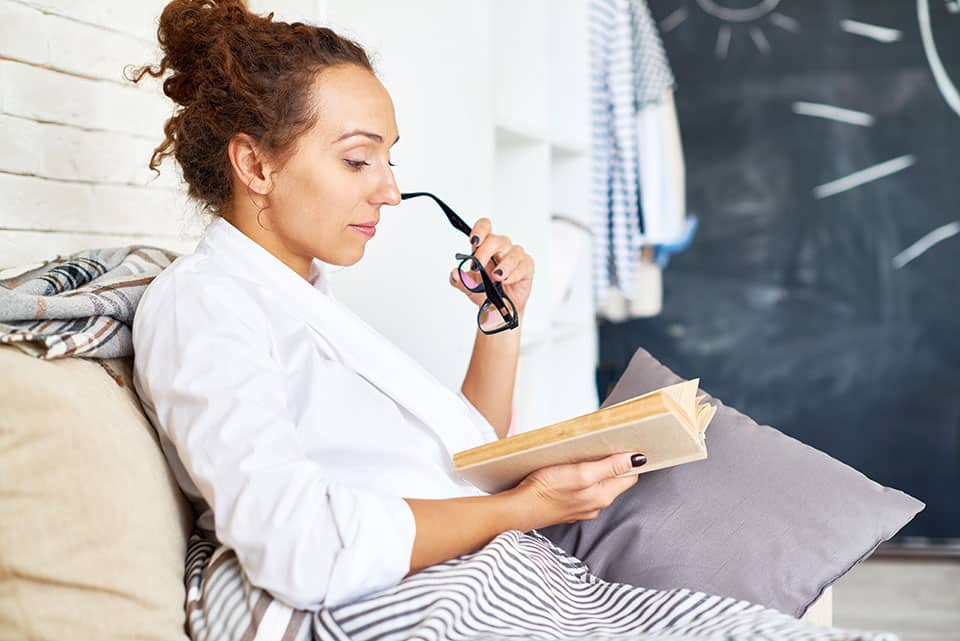 "Reading is to the mind what exercise is to the body." ―Joseph Addison
When you observe extraordinary achievers, leaders, and CEOs, they have the habit of reading regularly. They find time to read books despite being busy with their activities and tasks. Famous people including Albert Einstein, Barrack Obama, Warren Buffett, Bill Gates, Mark Cuban, Elon Musk, Phil Knight, Oprah Winfrey, and J.K Rowling are book lovers. Reading keeps leaders smart and wise. It helps them work smarter and wiser to achieve their goals and objectives.
There are innumerable advantages associated with reading. It engages your mind constructively. It decreases your stress and provides you peace of mind. It keeps your mind out of troubles and takes you to an imaginative world. It removes negative thoughts from your mind and replaces with positive thoughts. It helps you understand the realities of life and become pragmatic. You update your knowledge, skills, and abilities. You get inspired by books. It helps you become a complete man by equipping you with several qualities, traits, and practices.
Reading is an active mental process that improves your concentration and focus. It improves your memory, vocabulary, discipline, and creativity. It builds mental associations, improves reasoning skills, and enhances conceptual skills. It helps you explore unchartered paths. It improves your knowledge. You will be respected by your community and society. It opens your window to the outside world. Books are portable and inexpensive. You can learn by yourself with little investment. Precisely, books inspire you and help you dream big and take positive action.
Tips to Cultivate Reading a Lifetime Habit
Here are some tips to cultivate reading a lifetime habit. Read the newspaper every day. Read blogs, online magazines, and journals in your area of interest. Carry a book whenever you travel.  Avoid reading just for the sake of reading because you may develop an aversion to reading forever.  Hence, read books in your area of interest.  Don't read crappy books. If you don't get any interest to read beyond some pages, stop reading the book further.
I am a Bookworm
"My daily rituals: In the morning, I create knowledge. In the afternoon, I acquire knowledge. In the evening, I eliminate unwanted information. In the night, I prepare for the next day." ―Professor M.S. Rao
I read thousands of books during my lifetime. I was a book reviewer for an Emerald journal and received many books to review. I get lots of books from eminent international thought leaders. I read and post reviews on Amazon. I purchase many books and read them. Additionally, I read a lot of online content. Reading is a daily activity for me. There is not a single day in my life I slept without reading and writing.  Whenever I commute, I carry a book with me to read and save my time. Hence, I am a passionate reader with a heart to share my knowledge with others.
Whenever I was traveling by train, if there was enough time to board the train, I used to stand at the bookstall in the railway station and read the book titles. I had the practice of stopping on the road by seeing the books sold at the footpath in India. I have been loving books since childhood.
I have read the newspaper regularly since childhood. Although there is a shift to digital newspapers currently, I still enjoy reading the print edition of newspapers.  It helped me update with current developments globally. I also started reading news online regularly.
Reading books can change your life. For instance, Mahatma Gandhi was inspired by several books including John Ruskin's Unto This Last. He borrowed his principles from this book. Most successful leaders from history were voracious readers. Leaders including Abraham Lincoln and Teddy Roosevelt read books widely. Research shows that CEOs of Fortune 500 companies read an average of four to five books a month. Research further shows that successful entrepreneurs read an average of 2.6 hours per day. It is obvious that leaders are readers and reading helps them excel as great leaders.
Reading provides meaning to your life. Hence, read avidly. To conclude, cultivate this great habit to excel as an achiever and leader and to make a difference in the lives of others.
---
Add CEOWORLD magazine to your Google News feed.
---
Follow CEOWORLD magazine headlines on:
Google News
,
LinkedIn
,
Twitter
, and
Facebook
.
---
Thank you for supporting our journalism. Subscribe here.
---
For media queries, please contact:
info@ceoworld.biz
---