Excel as a Knowledge Entrepreneur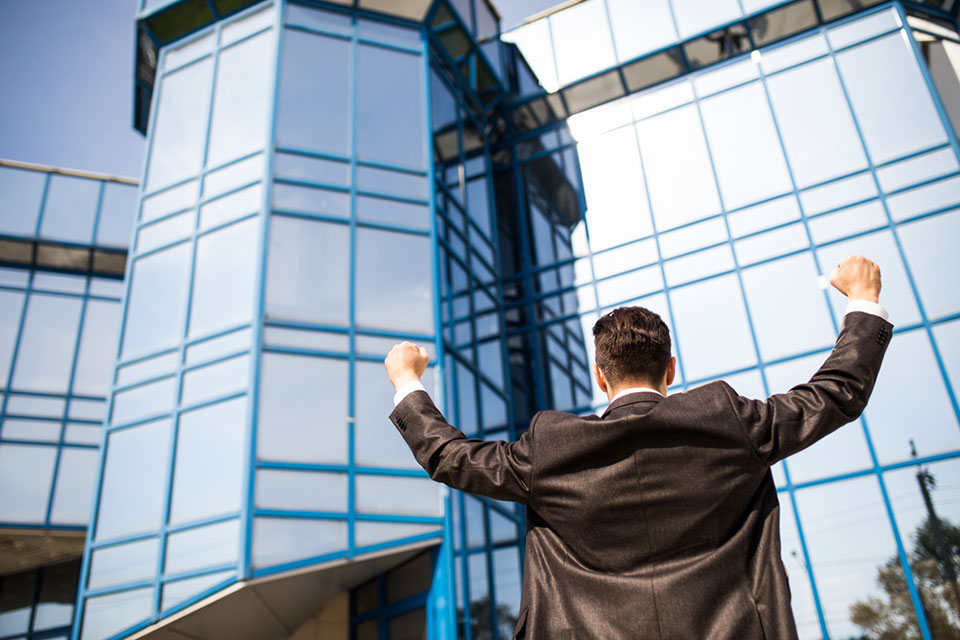 "The illiterate of the 21st century will not be those who cannot read and write, but those who cannot learn, unlearn, and relearn." ―Alvin Toffler
Extraordinary achievers, leaders, and CEOs learn continuously. They also unlearn and relearn in the current dynamic world because what worked in the past may not work now and what works in the present may not work in the future. Jack Welch once remarked, "The Jack Welch of the future cannot be like me. I spent my entire career in the United States. The next head of General Electric will be somebody who spent time in Bombay, in Hong Kong, in Buenos Aires. We have to send our best and brightest overseas and made sure they have the training that will allow them to be the global leaders who will make GE flourish in the future." Therefore, you must update yourself regularly with the latest tools and techniques to reach your next higher position. That means leaders must learn, unlearn, and relearn to remain relevant and competent globally.
My Journey as a Soldier, Entrepreneur, Professor, and Author
"Each phase of the transformation process has distinct milestones, is progressive, and is not revisited." ―Suzy Ross
I joined the Indian Air Force after completion of 18 years since I was passionate about serving my nation. I had to learn hard since I was hailed from a rural and poor background. Additionally, I was born into a toxic family and grew up in a toxic environment. The clothes, food, and mannerism underwent a dramatic transformation in the Indian Air Force. After leaving the service, I did my own business. I had to learn the ropes of the business. Several qualities of the military were not appreciated in business. So, I unlearnt some habits and practices. Subsequently, I joined teaching the profession since I was passionate about sharing my knowledge with the students. I had to learn new things and had to unlearn certain things from the business. It was hard but I relearned several things to become a successful professor. Finally, I have become an award-winning author globally.
I basically enjoyed handwriting my books. But with the advanced technology, I had to struggle hard to write on my computer. Initially, I missed the natural creativity to write but I got adjusted to typing directly on my computer without affecting my natural flow. Currently, I find it challenging to adapt to updated technology. I understand that it is imperative to change with the changing times and technologies. Throughout my journey, I learned many things and unlearned certain things that were irrelevant and relearned new things to remain competent and relevant globally.
I failed in many ways but I quickly learned lessons and moved on with valuable takeaways. Life is all about how we take it. We may take them either positive or negative. If you treat them as lessons, it is positive. If you treat them as failures, it is negative. Hence, consider your past failures as lessons in disguise to excel as a leader. Above all, appreciate the fact that life is all about learning, unlearning, and relearning.
Embrace Change
The only thing constant in this world is change. Hence, change before you are forced to change. Change is painful and stressful if you view it negatively. If you view it positively, you will be able to embrace it with open arms and enjoy every moment. Remember the sage words of Charles Darwin, "It is not the strongest of the species that survives, nor the most intelligent that survives. It is the one that is the most adaptable to change." Warren Buffett is an ideal example for learning, unlearning, and relearning as he could consolidate his position from to time to keep his company Berkshire Hathaway relevant and vibrant.
Technology is changing rapidly. You must update yourself with rapidly changing technology to leverage several benefits and save your time, money, and energy. Additionally, most of the young CEOs are from the technology domain.  If you are an expert in technology and research, you will get ideas to found your own company and become a CEO at a young age itself.
Previously people were typing in the typewriters. Currently, people use their laptops and smartphones to write. It is obvious that technology is excessively used globally. Some of the baby boomers and Gen X struggle to acquaint with technology. They find it challenging to unlearn and relearn as per the current times and technologies. In order to survive and succeed, it is essential to learn, unlearn, and relearn. This is the only mantra to sustain your success. The only thing constant in your life is change. Hence, you must change with changing times and technologies through learning, unlearning, and relearning.
Innovation is the key to the survival and success of individuals and institutions. Innovation is an integral element of learning, unlearning, and relearning. It helps beat competition and stay ahead of the race. To conclude, the future belongs to those who constantly adapt to times, trends, and technologies. Hence, become a knowledge entrepreneur rather than a knowledge leader.
---
Have you read?
World's Best Hospitality And Hotel Management Schools.
World's Best Countries For Education System.
World's Best Countries For A Child To Be Born In.
World's Best Countries For Its Citizens To Live.
---
Add CEOWORLD magazine to your Google News feed.
---
Follow CEOWORLD magazine headlines on:
Google News
,
LinkedIn
,
Twitter
, and
Facebook
.
---
Thank you for supporting our journalism. Subscribe here.
---
For media queries, please contact:
info@ceoworld.biz
---