Stressful Life Events Can Impair Value-based Leadership. It Shouldn't. Here's How.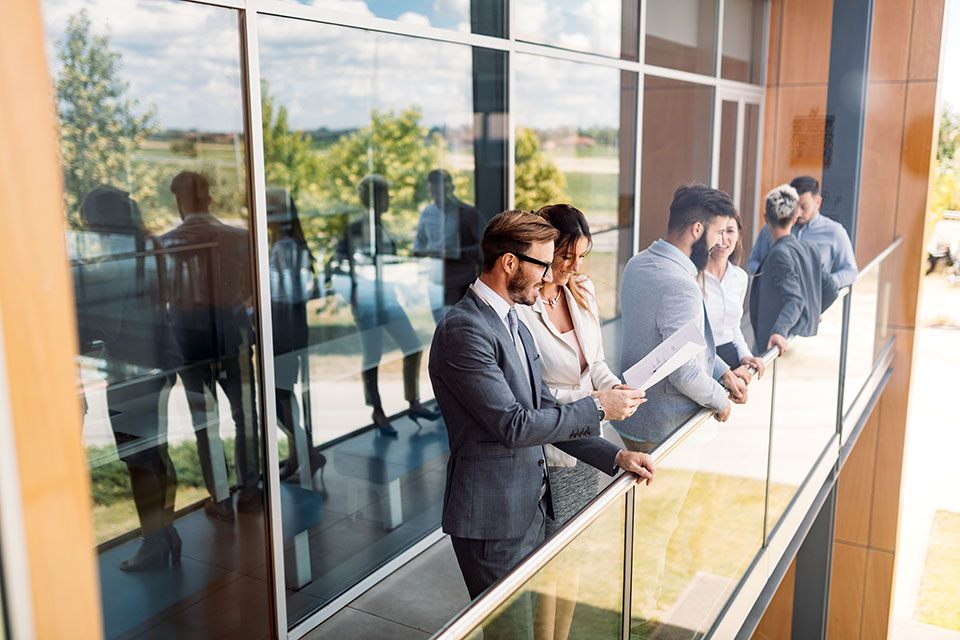 It's not uncommon for leaders to lose connection with their personal values during challenging times. Sure, they know what they value. It is the octane that mobilizes their performance. Leaders understand this.
Matters of the heart are the canvass for painting the image of the kind of person a leader wants to be. Focusing on what has occurred this year and anticipating what may continue into next year can press you into losing touch with what you value and your why. This is a customary and common formula that nurtures more stress and under-performances for organizations.
Yet organizations must still perform well to stay competitive. It must continually create new and better products while decreasing waste to remain afloat. This requires leaders to be on top of their game regardless of what's happening in the world.
Surely it must feel like a catch-twenty-two situation. Though the research says losing touch with our values during stressful life events is counter-productive especially as our values can help us to be resilient. That alone is a powerful finding. And to add more to its effectiveness, Professor Sonja Lyubomirsky at the University of California proposes valued living as the key to sustainable happiness.
Integrating Values With Leadership
All organizations have a list of shared values for its workers to follow. This keeps everyone on the same page. In addition to the organization's values, its leaders must also have some personal skin in the game. What a leader brings to an organization with regards to motivation, inspiration and guidance are packaged in their core values.
It is reasonable then that leaders depend on their own values – what's most important to them – when establishing clear a vision, making better decisions and determining the best choices for the company. Because everyone appears somewhat stressed this year, it isn't far-fetched to instinctively cave and drop your value-based leadership style.
Value-based leadership is about being able to align with your authentic self. Other research by Williams, Ciarrochi, and Heaven (2015) on the relationships between valued actions and wellbeing was associated with increased positive affect and satisfaction with life.
Today more than any other time is when leaders must regain a sense of control of what matters most in life during these stressful life events and lead in line with that. By integrating values and leadership, your resilience and performance will strengthen.
Here's how:
Face it.  In detail, describe the specific stressful circumstance or situation that has caused you to disconnect with your values. Be explicit and journal your thoughts.
Identify it.  Name the core values with which you have lost touch because of your current stressful event or circumstance. To assist you, here are a few examples of common values: Acceptance, Awareness, Challenge, Competence, Connectedness, Decisiveness, Excellence and Growth. You can also list your own core values and journal what each means to you and why. For example, I value connectedness. What it means to me: to enhance the quality of relationships. Why it is important to me: because we can benefit from each other's skills, time and support. This tells you about the leader you would like to be.
Reconnect with it. Although the challenging stressful event is real, you still can sharpen your point of contact with what matters. Current stressful events don't have to stop you from living out your core values. Stop for a moment to ponder the action(s) you can take to reconnect with the values you named in step two above. Understand that the new action doesn't necessarily have to be like you've lived them in the past. For example, if your way of showing excellence is by working together as a team and asking each other for help, but working remotely makes this difficult or impossible, move forward with a decision based on what the others have contributed in the past. Say to yourself, I will maintain excellence as well as possible so that my performance and organization success will not be affected by outside circumstances.
You can do different things to lead according to the values that matter. It is important to understand that leading in line with these values does not always mean fixing a problem. Stay focused by asking yourself: What can I do differently to be the person I want to be under these conditions? And be dynamic and creative in your actions.
---
Have you read?
Wealthiest People In Fashion World.
World's Most Stressed-Out Cities For Employees.
World's Best Destinations For Business Travelers.
---
Add CEOWORLD magazine to your Google News feed.
---
Follow CEOWORLD magazine headlines on:
Google News
,
LinkedIn
,
Twitter
, and
Facebook
.
---
Thank you for supporting our journalism. Subscribe here.
---
For media queries, please contact:
info@ceoworld.biz
---