Leadership Lessons from Mark Zuckerberg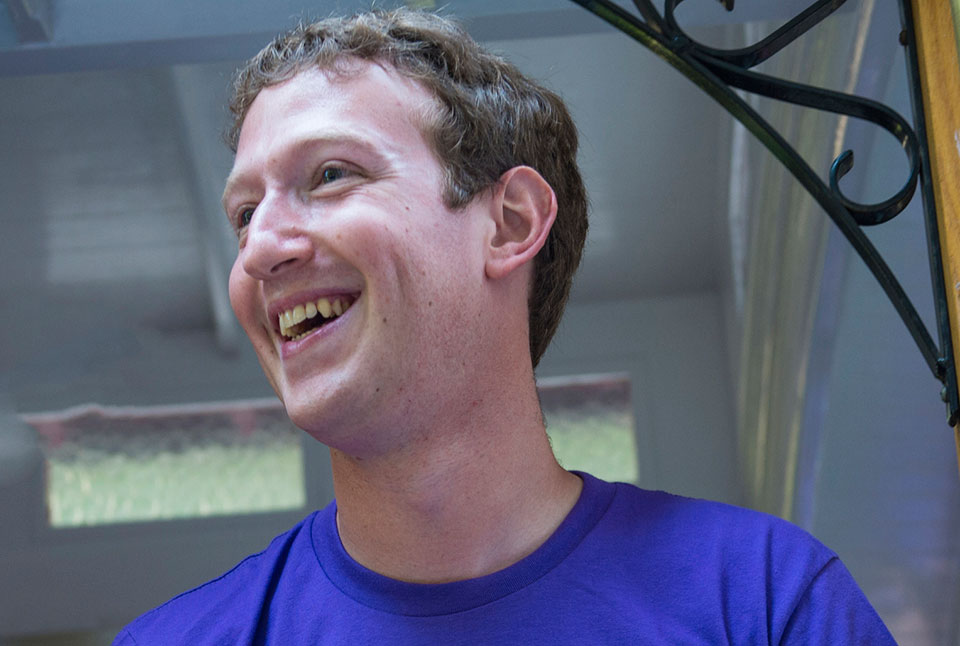 Facebook CEO Mark Zuckerberg
When you look at eminent people including Mark Zuckerberg, Kevin Systrom, Mike Krieger, Malala Yousafzai, Taylor Carol, Nadir Vissanjy, Britney Spears, Amy Schumer, Nicki Minaj, Rihanna, Carli Lloyd, Yo Gotti, Eddie Redmayne, Danica Patrick, Serena Williams, Joseph Gordon-Levitt, Justin Timberlake, and Usain Bolt; they are all millennials.
Mark Elliot Zuckerberg, the co-founder of Facebook is an inspiration to millennials globally. He is many things to many people and is the young century's first millennial CEO.  He is a philanthropist, digital trailblazer, and Time magazine named him Person of the Year, 2010.  Most millennials draw inspiration from this entrepreneurial icon to excel as entrepreneurs.
Mark Zuckerberg surprised the world with his innovative and creative internet technology and raised the hopes of billions of youth by dreaming and achieving big.  He busted the traditional leadership myth that leadership is exclusively for experienced and elderly.
It is remarked, "If Facebook was a country, it would be the third-largest in terms of population, after India and China, and Zuckerberg would be its undisputed leader sitting at the epicenter of it all." What counts at the end of the day is passion.  It is the first and foremost thing that determines your success. Mark Zuckerberg was passionate about programming since childhood.  He was, in fact, a programming prodigy.  He was constantly working on the internet and computer-related activities since childhood. His father arranged tuitions to enable Mark to grow in his passionate domain of programming.
Mark Zuckerberg has become a symbol of hope, a role model, and inspiration for youth internationally.  He broke the traditional barriers and dreamt big and succeeded as the world's youngest billionaire.   He proved to the world that leadership has nothing to do with age and experience.
Leadership Lessons from Mark Zuckerberg
Mark Zuckerberg unveiled rules for his success as follows: you get what you spend your time doing; take feedback; make mistakes; only hire people who work for; make a change in the world; learn from the people around you; build a good team; give the very best experience; care the most about it; social bonds are critical. Here are some leadership lessons to learn from him.
Everything is possible in this world.  There are innumerable opportunities in this cut-throat competitive world. The only thing you must do is to look at the door that is opened rather than the one that is closed.
Age is not a deterrent to achieving success and leadership.  People often think that leadership is synonymous with elderly and experienced people.  It is a myth.  The truth is that leadership lies with the people who take responsibility to move things forward.
Don't chase money but chase your passion to enable the money to run behind you.  Research shows that those who chased money and acquired could not enjoy their lives as they reached their saturation point quickly and found nothing beyond. However, those who followed their passions struggled initially but made good money and lived their lives fully.
Follow the road that is less traveled. If you get into a conventional route that is cluttered with the competition, you get into the rat race and end up nowhere.  In contrast, if you follow an unconventional path that is unexplored and untested, you will come out with something new and leave a mark behind for others to follow you.
Focus on your goals firmly.  Goals keep you aligned and focused.  It helps you manage your time.  It helps you remove negative thoughts and fill your mind with positive thoughts.  It holds your dreams high. Above all, it enhances your longevity.
Spot your talents and push forward.  Don't run around skills and abilities by ignoring your hidden talents. Mark Zuckerberg pursued his talents in programming that helped him.  Consequently, he has built skills and abilities around his talents paving the way for his meteoric rise.
Know the pulse of the people and move on.  Mark Zuckerberg recognized the need for connecting with people when he was at Harvard College and worked on it. He moved on with changes and modifications and ultimately co-founded Facebook.  Hence, identifying the pulse of people and their needs is imperative to stay ahead of others.
Have a dream and work on it.  Don't get distracted from your dreams and by criticism.  Stick to it and you will soon see yourself on the top of the world. Mark Zuckerberg had a dream and accomplished it.
Emphasize work-life balance. Mark Zuckerberg is an ideal example of a work-life balance. After the birth of his first child, he took two months of paternity leave to spend time with his family.
Make a difference in the lives of others as it gives you greater satisfaction apart from living beyond your lifetime. Mark Zuckerberg has made a difference in the lives of others through his technology and philanthropic activities.
Facebook is the fastest-growing phenomenon in internet history. Nobody could predict and imagine that it would hit globally in a huge way.  It will become the face of mankind in the technological world soon.  Microsoft survived and succeeded despite competition and Apple survived competition through innovation.   Similarly, Facebook will survive only through innovation.  Mark Zuckerberg would like to make his company as of the most powerful companies in the world. He is bullish and optimistic about Facebook.  He says, "If you look five years out, every industry is going to be rethought in a social way."  To conclude, Facebook must stay away from controversies and innovate constantly to stay relevant in this rapidly growing technological world by shedding its image of being an internet hangout and widening its base with more features and applications.
---
Have you read?
Highest Paying STEM Jobs.
Highest Paying Healthcare Jobs.
Highest Paying Healthcare Support Jobs.
Highest Paying Primary And Secondary Education Jobs.