5 Challenges that Make or Break a CEO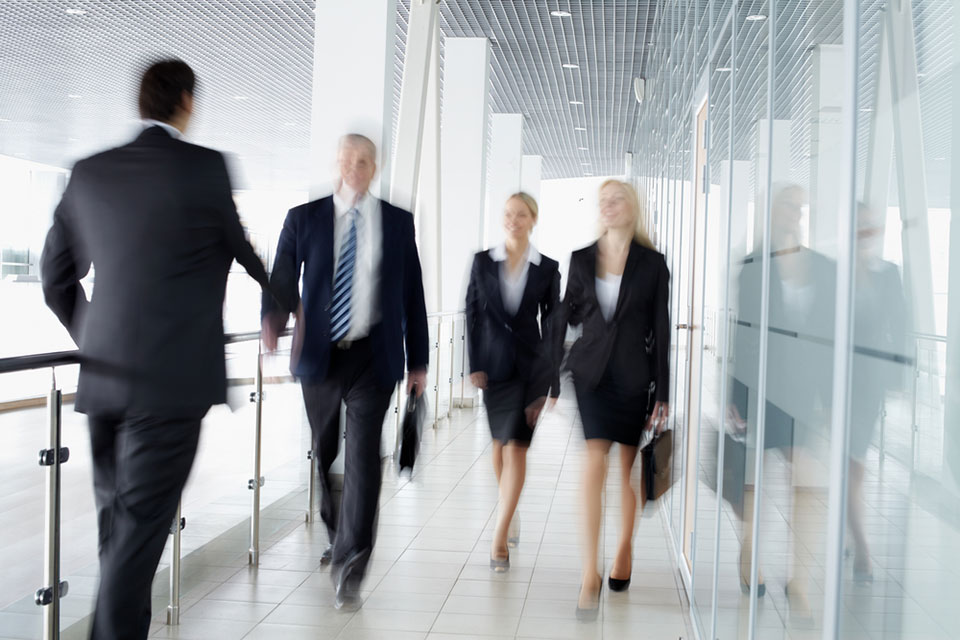 Becoming the leader of a company is a massive undertaking, and you'd be surprised at how many people just don't get it. I learned this lesson in the late '90s when I became a CEO for the first time. I truly didn't realize it was the most difficult and the most uncomfortable job in the organization – nor did I fully understand why.
In his book, The Motive: Why So Many Leaders Abdicate Their Most Important Responsibilities, Patrick Lencioni, a New York Times best-selling author, digs deep into this why. Specifically, he discusses why people choose to become a leader in the first place, boiling it down into two camps: responsibility and reward.
Responsibility-centered leaders, who are purposeful, willing to do whatever it takes to serve an organization and its people.
Reward-minded leaders, who merely focus on the reward, the end result.
And far too often, CEOs must be provoked to honestly assess their true purpose.
Which Leader are You: Responsibility or Reward? 
Most good leaders operate from a predominantly responsibility-centered motive, but they can slide. I personally slipped into reward-centered leadership on occasion, and it wasn't good for me or my people.
Lencioni presents the five pitfalls that too often stifle reward-centered leaders and even hurt the people they serve. I can confirm the accuracy of Lencioni's list through my own experience of counseling CEOs. Not only do many CEOs not like doing them, but they too often delegate these tasks, and everyone suffers.
Having Uncomfortable Conversations: Reward-centered CEOs don't like having tough conversations, especially if there's toxicity in the workplace. This was true for me in my early days of being a CEO, and I see it as a coach. It's more common than most leaders realize.
Many well-intentioned leaders openly declare that they don't want to have a difficult conversation with a direct report. I get it. I don't know a single CEO who says, "I love telling someone they are toxic." And yet, if the leader of the organization cannot sit down and have the difficult conversation, nobody else will – and no one else should.
Managing Direct Reports: A good manager and CEO realizes that the most important thing a leader does is help people grow and develop. I'm not talking about knowing a few details about your direct reports' personal life to appear relatable. I'm talking about understanding the deep nuances of their job performance.
This includes but isn't limited to questions such as:

What are they working on?
How are they performing?
How can you help?
What is their relationship with their peers?
Are they paying attention to input from their peers?
How do they manage and lead their team(s)?
Are they weeding out bad employees?
Are they setting a clear direction for their team?
Can they get their people to do heroic things?
Are they making space for innovation on their teams?
Are they constantly thinking about how to get better?

You may not like having to know that information, but if you don't, you can't expect your people to be successful.

Taking Responsibility for Building a Leadership Team: Building a leadership team can be emotional. However, there's nothing soft about it. Leaders create executive teams so the company can do more, avoid bad decisions, make money, serve customers, and accomplish the mission. This falls apart when a CEO believes it will be taken care of by an HR professional, an outside consultant, or a good trip.
I start with my clients by reading Lencioni's The Ideal Team Player: How to Recognize and Cultivate The Three Essential Virtues. The book helps each person become the best team member possible. Before I begin working with a team, I ensure the CEO is fully invested in the project's success. Without it, we're all wasting time, energy and resources.
Running Meetings: Meetings should be where you talk about real issues, but they can become predictable and boring. That's fine if everything is perfect, but perfection doesn't exist. Even worse, we flee at the mere hint of conflict, even though working through a problem can deliver the clarity your team needs.
In my experience, a series of consistent meetings sets a rhythm for your team, just as a metronome sets the tempo in a musical performance. Executed in proper sequence, you and your team will make better and faster decisions:

Daily (tactics)
Weekly (priorities)
Monthly (big issues)
Quarterly/annual (reflection, planning, and strategy)

Top everything off with an annual meeting to review goals from the prior year and set goals for the upcoming year.

Repeating Themselves: Until leaders have said something to employees seven times – reiterated here and there and in different ways – they really don't believe it's true.
When I work with CEOs, I use the "Jimmy Treybig Challenge" – you should share your vision with your employees to the point that they can give your speech for you. If you're a great CEO, your people should be able to do a good impression of you when you aren't around. They know what you will say, and they might get tired of it on occasion, but subconsciously, they think, "I'm glad he keeps saying it, because it's true."
Embrace Your Motivation Especially When It's Difficult
‍Since the start of the global lockdowns in March, running organizations and managing people has changed to the point that we'll never go back to the old ways. Not only do our employees appreciate this change, but many of them will resist returning to the old model. We've gotten to know our people like never before, which means we've become more human and more personally connected.
Personally, I think this is great, as I've been preaching this approach for a year now. I think we will look back at the tough times of 2020 and remember how businesses became more human and didn't go back.
It's to your competitive advantage to be a CEO who creates a culture where you pour into your people more than you did before. Ultimately, responsibility-centered leadership will lead to more commitment, more loyalty, more productivity, more innovation and greater results.
---
Commentary by Rob Lynch. Here's what you've missed?
World's Trendiest Countries.
World's Best Countries For Investment In E-commerce And Digital Sector.
World's Best Countries In Which To Start A Career.