These Are The Top 10 Colleges For Students With Special Needs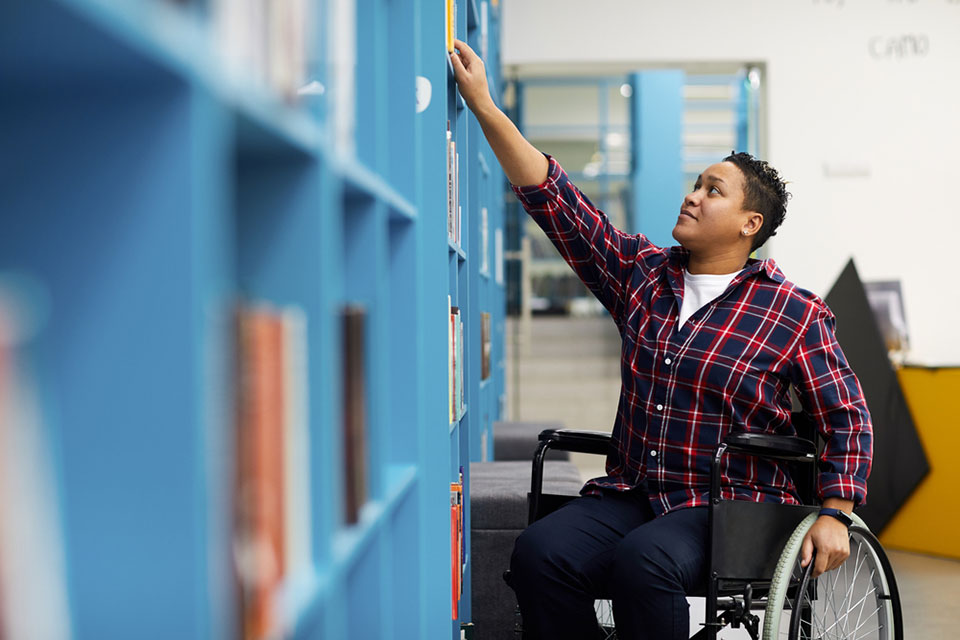 Students with special needs are welcome to a wide range of colleges where they can attend special courses. Here are some of the colleges that offer specialized courses for students who may have special needs.
University of Iowa: The University of Iowa offers the UI Reach (Realizing Educational and Career Hopes) program for students aged between 18 and 25 years old with intellectual, cognitive and learning disabilities. The UI Reach offers an integrated college experience in a caring and structured environment. The participants through the program learn to build career skills, perform better academically and learn to live as independent adults. During their first two years at the University, the students prepare a portfolio of work marking their transition into college life.
West Virginia Wesleyan College: The University offers the Mentor Advantage Program. This program is consisted of three basic elements. Organizational mentoring, Strategic Content Tutoring and day- time and evening check in. Through the program the participants get help transitioning into college, test and study labs while at the same time the students get assistance in academic goal setting and organization.
Daemen College: In this college students with an autism spectrum disorder can attend the «The Gersh College Experience» program. Through this program the participants develop all the necessary skills in order to succeed socially and academically. Students also get the right guidance on how to live as independent adults.
Bellevue College: Bellevue College's Occupational and Life Skills (OLS) program is an accredited associate degree program for students with learning disabilities. In their uniquely supportive skills-based program, students apply academic knowledge through community activities, service learning, and social experiences. Students identify a career pathway, gain marketable, workplace-ready competencies, develop better interpersonal skills, and complete an internship in alignment with their career goals.
Landmark College: It is one of the only accredited colleges in the United States designed exclusively for students who learn differently, including students with learning disabilities such as dyslexia, attention deficit hyperactivity disorder (ADHD) and autism spectrum disorder. There is a small number of students in each class so that everyone gets more individual attention. The college offers a variety of associate and bachelor's degrees with minors and concentrations within each discipline.
The University of Arizona, Tuscon: Students with special needs can take advantage of the Strategic Alternative Learning Techniques Center, which is widely known as the SALT Center. Each student attends a unique learning plan which is carefully designed in order to provide help and lead to success at a higher level in college coursework.
Drexel University: The specialized support program of Drexel University is ideal for students with autism. The participants can use the Self Advocacy and Social Skills program in order to find support, learn social skills and improve their approach to academic work. Also, the participants can learn from the experiences of other autism spectrum students. Undoubtedly, the college is a friendly and accessible place for a diverse crowd.
Mercyhurst University: The AIM program- created only a few years ago- made the school a good choice for students with special needs. The program focuses on assisting students with autism in their campus life. Also, the Learning Differences Program offers support to students with other special needs. This program gives participants access to special accommodations in order to cope with their everyday life.
Marshall University: It is another university which better fits for students with autism. The University is home to the West Virginia Autism Training Center which offers a college program to individuals with Asperger's Syndrome. Students with special needs are offered the right help in order to improve their time management, complete assignments and develop better social and independent living skills.
Beacon College: The main benefit of this College is that offers to students with special needs individual academic mentoring and full time access to support services. Each class is consisted of few students so that everyone gets structured, individualized attention. This private institution offers both associates and bachelors degrees in a few fields.
---
Have you read?
World's Best Cities For Food Lovers.
World's Best Football Cities.
World's Best Cities For Business Travel.
World's Largest Megacities By Population.