Caroline Scheufele and the passion for Gemology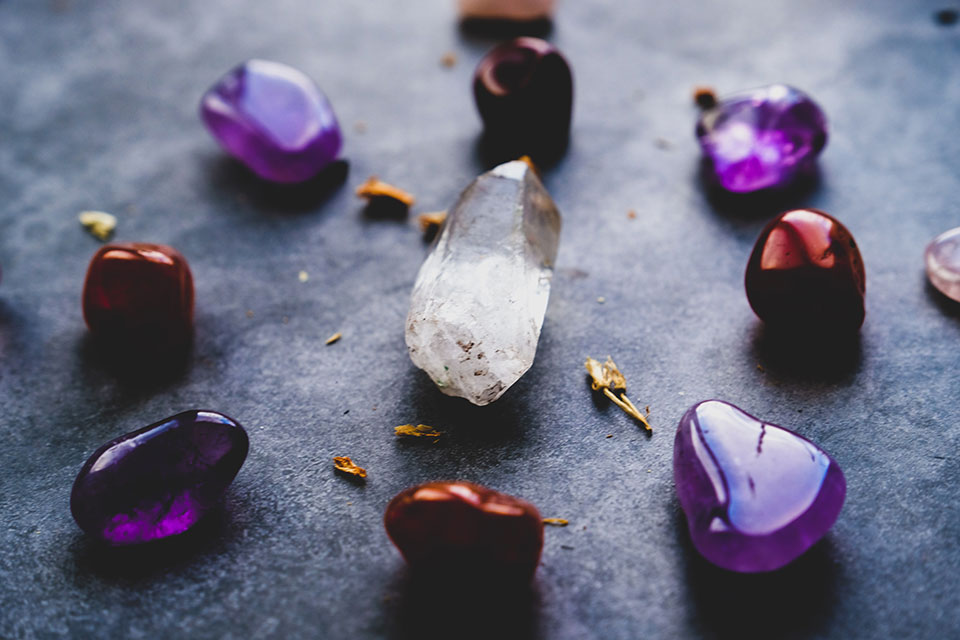 Caroline Scheufele's passion for gemstones began long before she began designing jewellery for Chopard. As a little girl, whilst her peers played with dolls, Caroline Scheufele played with diamonds.
The Scheufele family purchased jeweler and watchmaker Chopard in 1963, the year that Caroline Scheufele turned two, meaning that jewellery was an important part of her life from very early on. She spent her childhood playing in the corridors of the Chopard headquarters in Geneva, where the brand designed and produced diamond watches. "Sometimes my mother would let me count the diamonds," she says.
As a young child, Caroline Scheufele had a keen interest in jewellery and design, and at the age of 17 she sketched what would become the inaugural piece of Chopard jewellery – a clown pendant with loose jewels in the stomach to fit with the company's already iconic 'Happy Diamonds' line. Once Caroline's father (and owner of the business at the time) – Karl Scheufele – saw the design, he had it made up into a real piece of jewellery as a surprise for her birthday and liked it so much that he decided to manufacture more.
From there, Caroline Scheufele continued to work closely in the high-end jewellery areas of the business, becoming more passionate about gemstones the more she learned. Talking about her early experiences she says: "I remember seeing the private jewelry collection of Mrs. Imelda Marcos. She really had the most incredible collection, emeralds as big as eggs. I couldn't believe my eyes. I think that's when I got the passion for coloured stones."
After finishing her diploma, and whilst enrolled in classes in Design and Gemology, Caroline decided to join the family business. Later, she took on the role of Co-President of Chopard alongside her brother, Karl-Friedrich Scheufele, who is in charge of the men's watch division and manufacturing processes of the company.
What Is Gemology?
It is Caroline Scheufele's passion for gemology that makes her such a valuable asset to the jewellery-making departments of Chopard. But what does this really mean?
Gemology is the scientific study of gemstones, which means looking at how the stones are formed, what properties they possess and how to identify the different types. In this way, the study is very scientific and formal, but gemology can be considered an anthropological study as much as a mathematical one. Human beings place a lot more significance and particularity on gemstones than they do on other natural minerals. Historically they have long been tied in with spirituality and mysticism, and even used as talismans for protection throughout the ages. Studying this can give gemologists a unique look into human nature.
What Defines A Gemstone?
Gemstones are usually minerals, but may also consist of rock, like lapis lazuli, or other organic material, such as jet or amber. What defines a gemstone and separates it from a mineral is that it has been cut and polished to create jewellery or other ornamentation.
Five main factors are at play when deciding if a stone is a gemstone or not. These are:
Durability
Rarity
Beauty
Acceptability
Fashion
However, even these factors are fairly relative, and in some cases still do not apply. As an example, amber isn't rare at all, is inexpensive and has poor durability, but is still considered a gemstone because of its beauty.
Chopard And Gemstones
Chopard is well-known in both the luxury industry and amongst celebrities and stylists as a go-to red carpet jeweller, designing creative and flamboyant jewellery ideal for drawing attention at star-studded events. Chopard is even partnered with the Cannes Film Festival,  and creates a yearly jewellery edit to accompany the event.
With the inception of the Green Carpet Collection, an ethical and sustainable line in collaboration with Livia Firth and Eco-Age, Chopard has made the move to sourcing bigger and more beautiful gemstones, with an eye on ensuring complete transparency and social responsibility.
At Paris Couture Week in January of this year, the Maison launched Exceptional Gemstones, a haute joaillerie collection offering a significant and unprecedented assortment of some of the world's most beautiful gems. Each of the gemstones was hand selected by Caroline Scheufele, who searched all of the world in her search to find the most vibrant and unusual stones on the planet.
And she was successful! The collection featured an unheated sapphire alongside a series of clear and beautiful Colombian emeralds. A pear-shaped pigeon's blood ruby was displayed alongside a fine Paraiba tourmaline.
The true star of the collection was undoubtedly the rare and breathtaking coloured diamond. Only one in every 10,000 diamonds are considered coloured, and this one broke the mould – a chameleon diamond in dark grey, green and yellow, that changes colour when exposed to sources of light and heat.
Chopard has teamed with Gemfields in an effort to continue on their 'Journey to Sustainable Luxury', by creating a new global standard for sourcing and producing coloured gemstones. The partnership is also crucial in supporting local communities in the regions where these stones are mined, to ensure a conflict-free and fair process that benefits all parties.
None of this would be possible without Caroline Scheufele's passion for gemstones, teamed with the strong core values that set Chopard apart from other leading luxury brands across the industry.
---
Have you read?
World's Best Universities.
World's Best Fashion Schools.
World's Best Medical Schools.
---
Add CEOWORLD magazine to your Google News feed.
---
Follow CEOWORLD magazine headlines on:
Google News
,
LinkedIn
,
Twitter
, and
Facebook
.
---
Thank you for supporting our journalism. Subscribe here.
---
For media queries, please contact:
info@ceoworld.biz
---