A Blueprint to Create an Exit Strategy for COVID-19 Pandemic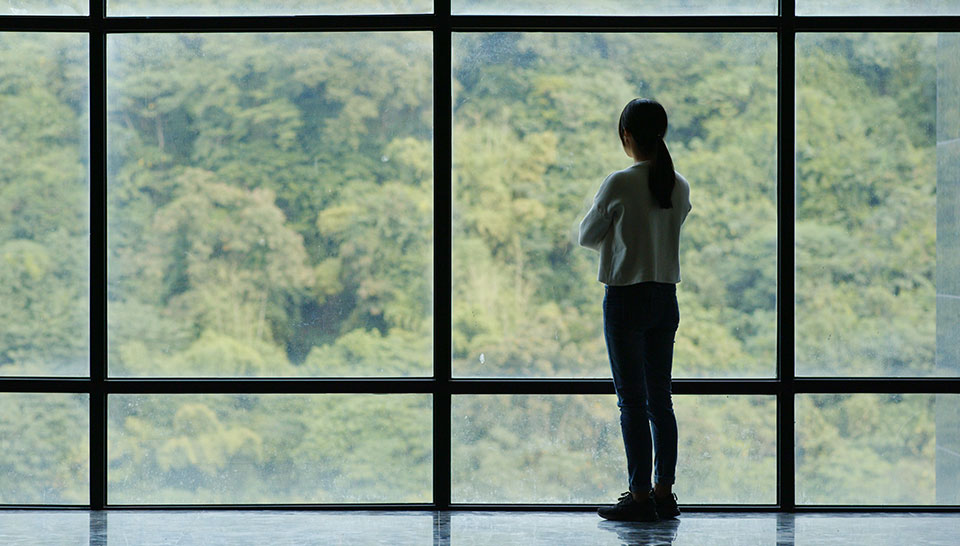 Businesswoman thinking over the glass window
"During World War II, an amazing amount of innovation, including radar, reliable torpedoes, and code-breaking, helped end the war faster. This will be the same with the pandemic. I break the innovation into five categories: treatments, vaccines, testing, contact tracing, and policies for opening up. Without some advances in each of these areas, we cannot return to the business as usual or stop the virus." —Bill Gates
Globally some of the nations have successfully flattened their coronavirus curves, and are exploring exit strategies to open their economies. It is a step in the right direction to overcome the challenges arose from the pandemic.
The virus is a huge blow to the world especially to less-developed nations and emerging economies globally. Getting onto the normalcy in the post-pandemic situation is a Herculean challenge but it is possible with a right strategy. The new normal is not reverting to the pre-pandemic period but the post-pandemic period with an emphasis on humility, humanity, and hope. It is not returning to the old normal but creating a new economy with innumerable opportunities for entrepreneurs and employees.
A Blueprint to Create Exit Strategy for COVID-19
Currently, there is huge pressure on governments to reopen their societies and economies. The initial scare on coronavirus is gone and people are used to it. They are prepared mentally to encounter the challenges arising from the virus. Additionally, they cannot afford to remain at home without a regular income because they have to meet their basic necessities.
Countries including China, Taiwan, South Korea, Singapore, Hong Kong, New Zealand, Germany, Italy, UK, and the USA have successfully flatted their coronavirus curves. South Korea combated the pandemic through surveillance testing. Some of the European countries including Italy, Spain, Austria, and Denmark have successfully opened their economies. In fact, lockdown served as an opportunity to prepare the ground to create a viable and feasible exit strategy. Most nations are planning exit strategies to bring their nations back to recovery. Their plans must have short-term and long-term strategies because it may take a maximum of a year to find a vaccine for the virus.
Individually, the short-term strategy must be to get on to the business. The people must maintain social distancing, take precautions from the infection, maintain healthy habits, and stay away from coronavirus. It helps them earn income regularly to survive economically. The long-term strategy must be to wait with optimism for the researchers and medical experts to find out the vaccine. A judicious blend of short-term strategy and long-term strategy helps them overcome this pandemic successfully.
Nations must have a short-term strategy to allow their people to pursue their routine activities to bring the economy back to the recovery. They must identify hotspots and prevent people from going there. They must provide economic stimulus to expedite the recovery. They must show opportunities to their people to earn their livelihoods. In the long-term strategy, nations must encourage research and development to enable the experts to find out the vaccine. They must also prepare for future pandemics and prepare for the post-pandemic world with a vision to bring prosperity. A judicious blend of short-term and long-term strategies help nations achieve a new normal. The virus is likely to rise even after the exit strategy. Hence, nations must prepare strategies accordingly to combat coronavirus permanently. An integrated effort from all stakeholders including citizens, nations, thought leaders, nonprofits, and intellectuals are essential to draw a blueprint to achieve a new normal.
Conclusion
We must not throw parties when the lockdown is lifted. We must be careful because we are up against something unseen. Director-General Tedros Adhanom Ghebreyesus World Health Organization remarked, "The risk of returning to lockdown remains very real if countries do not manage the transition extremely carefully and in a phased approach."
The world has entered a recession which is worse than in 2009. Opening the economies and societies is better than living in the lockdown with economic and health issues. There is an urgent need for nations to act decisively and innovatively to end coronavirus pandemic to enable them to overcome the recession. To summarize, in the short-term, people must maintain social distancing to ensure that the virus doesn't rear its head; and in the long-term, they must prepare for economic prosperity with an emphasis on healthcare and mindfulness. To conclude, there is no fixed exit strategy for COVID-19. It must be staggered and customized as per the nation and region based on the active cases and risk profile.
---
Have you read?
Luxury Superyacht charter in Greece and the Greek Islands.
Crewed MegaYacht charter in Greece and the Greek Islands.
Richest Self-made Women In The United States.
---
Add CEOWORLD magazine to your Google News feed.
---
Follow CEOWORLD magazine headlines on:
Google News
,
LinkedIn
,
Twitter
, and
Facebook
.
---
Thank you for supporting our journalism. Subscribe here.
---
For media queries, please contact:
info@ceoworld.biz
---