Why Entrepreneurs Can't Second Guess Themselves During Times of Uncertainty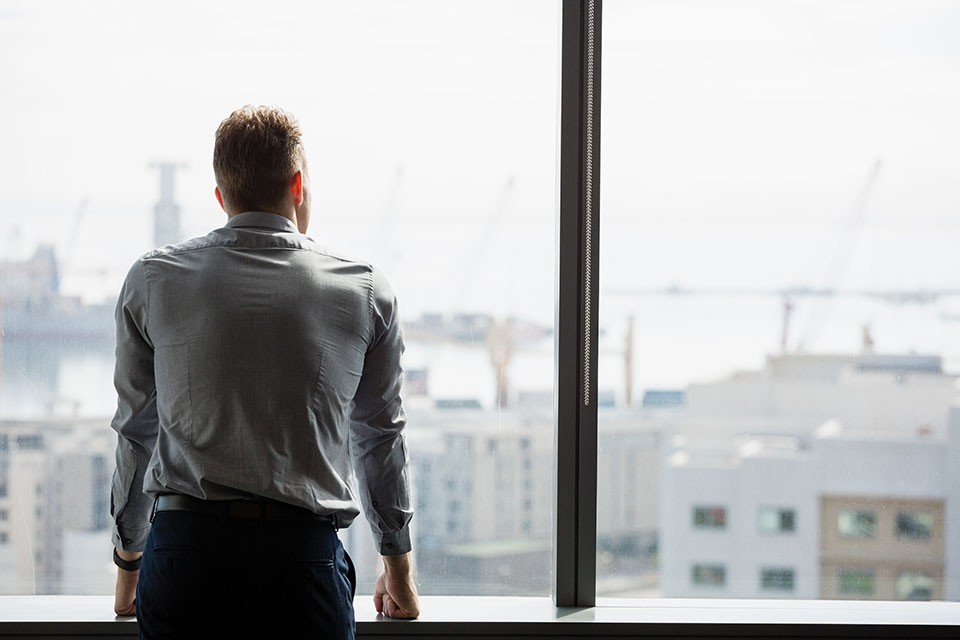 Entrepreneurship Blooms in Hardship
Entrepreneurship is inherently unpredictable. For many of us, the dynamic days are a part of the appeal. As hard as Business schools, thought leaders, and LinkedIn contributors try to pragmatize and formulate business, entrepreneurship is foremost about embracing uncertainty and delving into the unknown. These days, to say business is a practice of uncertainty would be an understatement. If business were a sailboat, we'd be sailing the Cook Strait in a wind tunnel. But amidst the storm, entrepreneurs must learn to love the taste of sea water.
I am the co-founder and CEO of The Glimpse Group, a Virtual Reality and Augmented Reality platform company that has been in existence for four and a half years. Given that I'm operating a small business in an emerging tech sector, I always need to be monitoring trends and market unpredictability. In my planning board meeting in January I outlined a list of things that keep me up at night, I outlined keeping and motivating our team, competitive dynamics in our industry, the need to raise growth capital and the potential for a recession in 2021 — shockingly a global pandemic was not on my list.
In the whiplash year of 2020, we as entrepreneurs do not have the luxury to doubt every decision we make. How do we follow through without second-guessing our judgment during crisis and chaos? Here's how to stay afloat and keep moving forward.
Be honest to yourself, employees, and stakeholders
Nobody likes to be the bearer of bad news, especially during a time where it is financially difficult and stressful for everyone. I recall a time in 2000 when I was running my startup Webbrix when during the dotcom bust I had to let all of my employees go because we ran out of money and could not raise a new round given the environment. I wrote letters to each employee, letting them know that it was time to move forward. It wasn't easy, but I understood the fact that deceiving yourself or choosing to ignore hard truths only sets you up for failure.
My advice for delivering bad news is simple: give it to them straight. As an entrepreneur and leader, it is part of the job to make the tough decisions. If you must deliver bad news, get it done, but do it with humanity. Respect that your employees have their lives, aspirations, and families as well as a personal stake in the firm's future. At the end of the day, entrepreneurs are the ones responsible for their employees, investors, and investors' resources. We have an obligation to ensure that every party involved is taken into account when making tough decisions. Be transparent from the start and treat others how you would wish to be treated in their position.
Remain conservative in your business projections
Unfortunately, there are many more wildcards aside from the pandemic that have the potential to impact your businesses. Uncertainties like these call for prudent levels of conservatism in how entrepreneurs plan the finances of their organizations. If you had told me to provide a forecast for 2020, I wouldn't have assumed that there would be three months without any significant new bookings.
Thankfully, because my team was prudent and engaged, we estimated that this scenario was possible as soon as the pandemic started. We were able to adjust well—or as well as we could—to this unforeseen situation. That being said, you also can't be too conservative and cut out the capacities that will help you succeed when the economy picks up again. There is a delicate balance between staying conservative if the future seems bleak and being positioned well when the future looks favorable.
A good starting point would be to identify the positive scenario for the company and plan from there. Understand what you need to do in the next six months to make it happen. It never hurts to consider all the possible scenarios and plan a few months ahead. However, unless you're a psychic, don't bother making preparations for anything beyond six months because it is too uncertain. Focus on creating a strategy for the present.
Know when to make significant changes
In 2008, I joined a telecom test & measurement company that seemingly had a large amount of cash at hand. The issue, however, was that the company had lost the previous year more money than it had in the bank and was continuously burning through a significant amount of cash each month. This was just as the recession hit, and thus my goal was to stabilize the company and bring it back on track before it ran out of cash.
As our financial clock was ticking we had to look at every dollar spent and understand why and how we spent it and how critical that spend was to the ability of the company to support its customers and to the building the next generation of products. We worked hard restructuring processes and changing behaviour and the next year the company was operating in positive cashflow..
The key takeaway from this experience is knowing when to make the appropriate adjustments. There are times when making small changes simply isn't enough and being aware of when it's time to pivot towards a different direction can be just the thing that will ensure the company's survival.
Understand that there will always be uncertainty
Many of us are hoping that 2021 will bring hope and new opportunities, but the truth is, no one truly knows what next year has in store for us. Given the elections and current projections, it is in all likelihood that 2021 will continue to be a tough year. But as entrepreneurs, we can't quit. We can't quit, especially when we believe in what we're doing. Despite the uncertainty, entrepreneurs must remain motivated by their passion. Smooth sailing gets boring. Learn to enjoy the rougher seas.
---
Commentary by Lyron Bentovim. Here's what you've missed?
The World's Best Non-Native English Speaking Countries.
Countries With The Largest Household Size.
World's Best (And Worst) Countries For Older People To Live In.
Crewed MegaYacht charter in Greece and the Greek Islands.
Track Latest News Live on CEOWORLD magazine and get news updates from the United States and around the world. The views expressed are those of the author and are not necessarily those of the CEOWORLD magazine.
Follow CEOWORLD magazine headlines on:
Google News
,
LinkedIn
,
Twitter
, and
Facebook
.
Thank you for supporting our journalism. Subscribe here.
For media queries, please contact:
info@ceoworld.biz