Is worker safety worth the risk? The gamble businesses take if they want a better chance at survival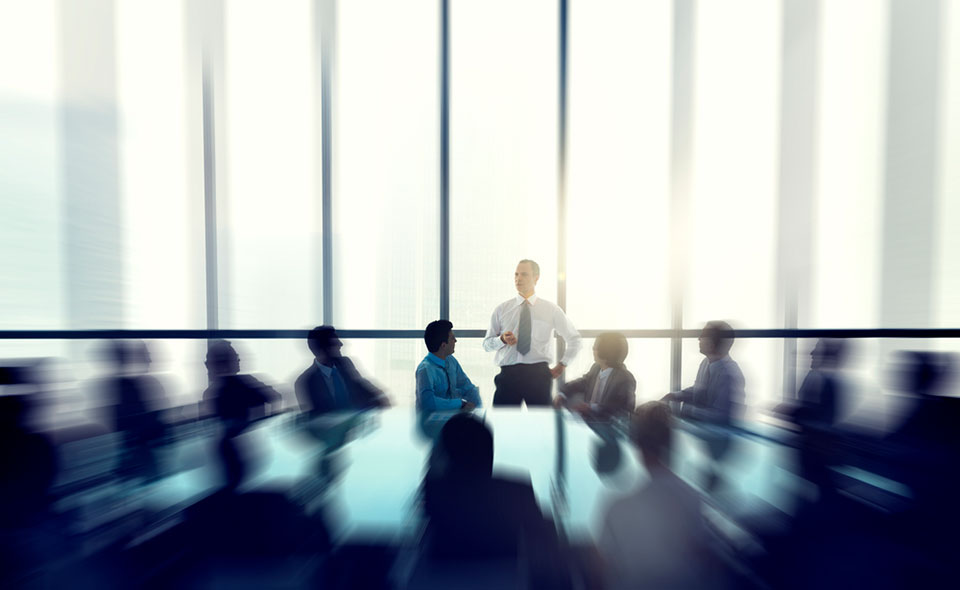 It's a scary statistic. CBS News reports that every 7 seconds, a worker gets hurt on the job. Pair that with a suggestion from classical economics that says safety regulations exist because organizations would not provide a safe workplace on their own volition. It's an unsettling statement, but all too common.
New research in the INFORMS journal Management Science addresses the fundamental question of whether providing a safe workplace improves or hinders organizational survival. Organizations don't provide regulations, the government does. Organizations have to comply with the regulations, but this is also why they aren't successful with safety because the regulations are minimal and in order to protect workers, organizations must go above and beyond the protocols.
Literature thus far has found conflicting predictions on the connection between worker safety and organizational performance. The results of this recent work indicate that, in general, organizations that provide a safe workplace have significantly lower odds and length of survival. Additionally, the organizations that would overall have better survival odds, benefit most from not providing a safe workplace. This suggests that relying on the market does not engender workplace safety.
The point here is there is no way to say that safety pays for organizations, but what we should be asking is what does it cost to make the cost beneficial?
Organizations that get inspected could conclude that the fines for noncompliance are miniscule compared to what it costs to have a safe environment, so for them it makes sense in the short term to lack compliance. Regulatory compliance is intended to prevent harm at work. But the problem and the question is: is it profitable to provide a safe workplace? Survival indicates that is the case.
Results from the study indicate that providing a safe workplace generally hinders organizational survival, as organizations with worker injury claims survived up to 56% longer than safe organizations. The effect was strongest among larger, older companies — those most likely to have the resources to invest in safety practices.
Younger or smaller companies, or companies that are growing quickly, were more likely to have high claims costs harm their survival. Thus they have a greater incentive to protect their workforce, but likely fewer resources to do so.
Companies with more than 100 employees and claims filed against them were more likely to survive compared with similar-sized companies without claims. That outcome holds until quarterly claims reach just over $9 million, a level that is unlikely to ever be reached.
Some businesses may take the view that they are unlikely to be inspected. The government needs to think about rewarding businesses that do protect their workers in order to protect them from being punished financially.
The research, which was an international research collaboration between Mark Pagell, Mary Parkinson, Michalis Louis and Brian Fynes of University College Dublin in Ireland; Frank Wiengarten of Universitat Ramon Llull in Spain; John Gray of The Ohio State University; and myself, suggests that businesses that enhance their own prospects over worker safety will be more likely to survive as they will be both minimizing their costs and maximizing their cash-flow.
It's a sad truth, but organizations that do not provide a safe workplace gain an economic advantage over those that do. The goal of improving the longevity of a business conflicts with the goal of protecting the workforce. What this research shows is that a safe workforce is burdensome and costly for employers.
As the amount of work increases and buffers or slack decrease, productivity increases, but so does the likelihood of accidents and other harm to workers. Organizations that do not provide a safe workplace gain an economic advantage by avoiding burdensome costs and being more productive.
Despite the presence of regulatory bodies like the Occupational Safety and Health Administration (OSHA), these results imply that the regulations of a developed economy are not enough to incentivize and eliminate poor safety at work.
This showcases the importance of written legislation to mandate future regulations and how they are enforced. A reward systems would also help to both improve worker safety and a business' likelihood of survival.
It's important to note, for businesses, this doesn't mean get rid of your safety programs. Some businesses do provide safe workplaces and also improve their competitiveness, but such businesses are not the norm. While we don't doubt organizations seeking to maximize their survival are unlikely to harm workers on purpose, they are correct in calculating that the costs of preventing all harm to workers is higher than the cost of not doing so. The time is now to hold these businesses accountable to a higher standard of safety while also allowing them to thrive in the long run.
---
Commentary by Anthony Veltri. Here's what you've missed?
Luxury Superyacht charter in Greece and the Greek Islands.
World's Most Stressed-Out Cities For Employees.
World's Most Stressed-Out Cities For Employees.
Crewed MegaYacht charter in Greece and the Greek Islands.
Track Latest News Live on CEOWORLD magazine and get news updates from the United States and around the world. The views expressed are those of the author and are not necessarily those of the CEOWORLD magazine.
Follow CEOWORLD magazine headlines on:
Google News
,
LinkedIn
,
Twitter
, and
Facebook
.
Thank you for supporting our journalism. Subscribe here.
For media queries, please contact:
info@ceoworld.biz