Five Ways to Build a Lifestyle that Helps you Thrive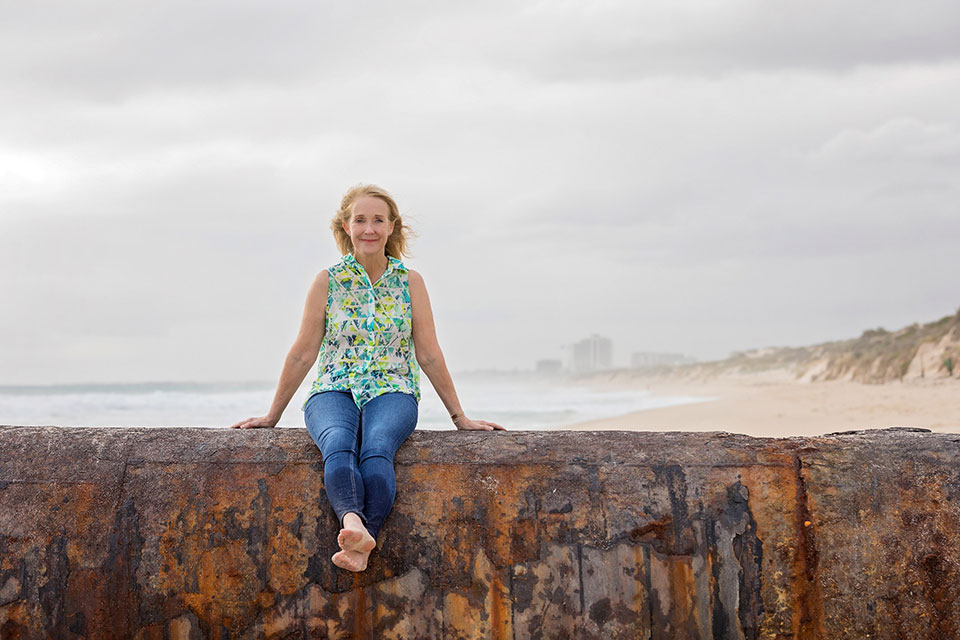 Lifestyle, it's the way we choose to live, work and play. It's also what works to keep us happy and healthy. Which is fine when things feel normal. But if your world has been turned upside down by the pandemic, you may be finding it harder to do those things that keep you active and healthy. With self-care paramount to your wellbeing there's never been a more important time to ensure you and your family stay well. Here are five ways to build a lifestyle to help you thrive.
Eat right
It's not that we don't know what a healthy diet looks like, but when hunger, boredom or the waft of hot chips beckons it's hard to resist those foods we love that aren't so great for us. This is where making one small change, adding an extra portion of vegetables, swapping soft drink for water or exchanging a muffin for a punnet of berries is a great start. Plant based whole foods are best for your health, smarter thinking and mental wellbeing, helping to strengthen your immune system and warding off many chronic medical illnesses including heart disease, stroke and some cancers. Your choice of food affects your mood, and consuming excess refined sugar acts like a depressant. Make leafy greens and veggies 50% of your plate with 25% lean protein and 25% smart carbs like sweet potato or quinoa and choose to reduce the amount of processed foods, fatty or sugary snacks and takeaways in your diet.
Exercise and get outdoors
If the thought of going to the gym brings you out in a cold sweat, remember all physical activity counts. The new exercise prescription is to move more and sit less aiming for 150 minutes of moderate intensity activity such as swimming, walking or jogging to get your heart rate up along with two sessions of weights or resistance training each week.  While any exercise is good, spending two hours exercising outside each week provides the extra bonus of keeping you mentally fit. Being physically active reduces stress, helps you to think more clearly, improves sleep and increases the release of your feel-good hormones, serotonin, dopamine and endorphins. It's time to find your joggers and head to the park.
Sleep well
Getting enough good quality uninterrupted sleep is vital to your health, mood and ability to think. While 7-9 hours is ideal, if you can get up at the right time feeling alert and refreshed without the aid of an alarm clock you're getting enough. Consistency is key so keep to the same going to bed and getting up time to avoid social jetlag. Follow a pre-bed routine by dimming the lights, switching off from all technology 60-90 minutes before bed, avoid caffeine after midday and the other sleep poisons smoking and alcohol. Keep the bedroom cool 18-19 degrees centigrade, dark and cosy and used for sleep and sex only. Why not try the three-week challenge of going to bed 20-minutes earlier each night and see what difference it makes to your mood, your energy and your thinking skills?
Strong relationships
Enjoying strong close relationships has been shown to be what counts for a long, happy and successful life. That's why having a partner or a friend to confide in, someone to share the good times and help you through the bad, builds resilience. A strong social network provides a sense of belonging and combats loneliness. Staying social by regularly catching up with friends, joining a club or a team sport or volunteering your time to a social cause will keep you feeling happier, more grateful and optimistic.
Relax
Working long hours and juggling all the multiple demands on your time and energy is stressful and exhausting. Sometimes it's good to press pause and just be. Taking time out for rest and recovery is a must, not a nice-to-have. Whether it's meditation, listening to music, getting creative, reading or sitting outside in the sunshine with a cup of coffee, restful activities contribute to your sense of wellbeing, calm and contentment. Add a couple of 15-minute pit stops to your day and a couple of hours as time out just for you each week without the guilt. Self-care is never selfish, it's essential to the creation of your thriving life.
Your choice of lifestyle is the key to enjoying life to its fullest. Are you ready to step up and thrive?
Track Latest News Live on CEOWORLD magazine and get news updates from the United States and around the world. The views expressed are those of the author and are not necessarily those of the CEOWORLD magazine.
Follow CEOWORLD magazine headlines on:
Google News
,
LinkedIn
,
Twitter
, and
Facebook
.
Thank you for supporting our journalism. Subscribe here.
For media queries, please contact:
info@ceoworld.biz