Most Important Destinations In Japan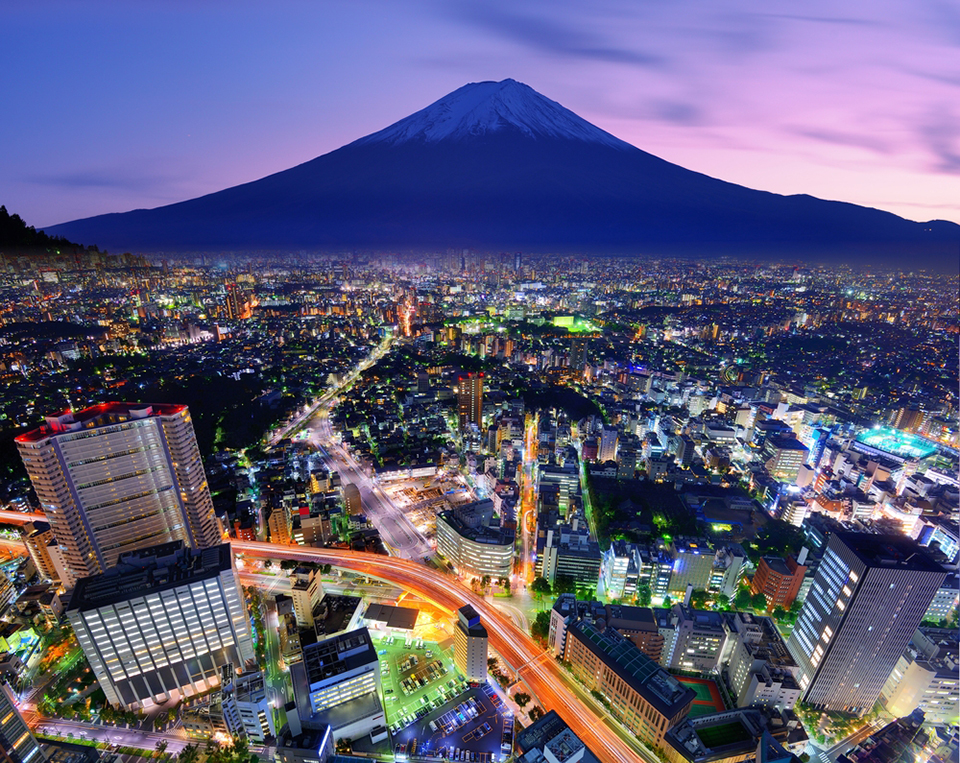 Japan is a warm and welcoming country involving rich history and traditions. The inhabitants are also humble and polite. It's turning out to be an astonishing tourist attraction due to the unique experiences it offers. It's a loving blend of East and West. It's filled with World Heritage Sites, nightlife options, tempting culinary options, adventurous activities, and what not! Now let's have a look at the best places to visit in the country.
1. Kyoto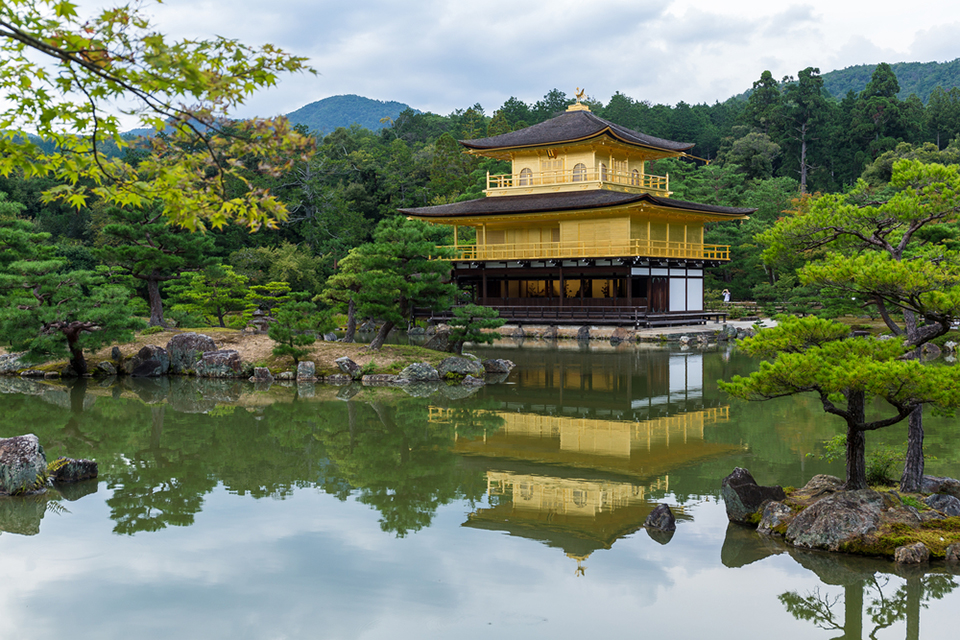 Kyoto has long been the cultural capital of Japan and is well-renowned for 'n' numbers of factors. Exquisite Buddhist temples, gardens, shrines, traditional wooden houses, and imperial palaces are just to name a few. The place features above 1000 Buddhist temples and more than 400 Shinto shrines that include 17 UNESCO World Heritage sites too. It's an astonishing blend of traditions and modernism, hence, covering a room for every type of traveler. Kyoto is a place of culinary delight too. Its tofu, sublime kaiseki, and Buddhist vegetarian cuisine are worth trying. Nishiki market is a shopping place in downtown. Quite rich in history and tradition, the market features various goods and famous culinary options.
2. Tokyo
Tokyo is the city that homes the world's most uplifting restaurants including more than 14 3-star Michelin restaurants, making it a top foodie city. Its Imperial Palace is a huge tourist attraction but generally remains closed to the public, a few areas open on New Year and the Emperor's birthday though. The Harajuku district magnetizes shoppers. Its street fashion carries a supreme teenage style and culture with its cafes, tourist attractions, museums, etc. If you admire the blooming flora, give it a visit during the spring season as this is the time when you can see cherryblossoms all over rendering you a picturesque view. Your camera will run short of memory space. Youth can be majorly spotted around ShibuyaCrossingespecially due to its wild nightlife offering.
3. Osaka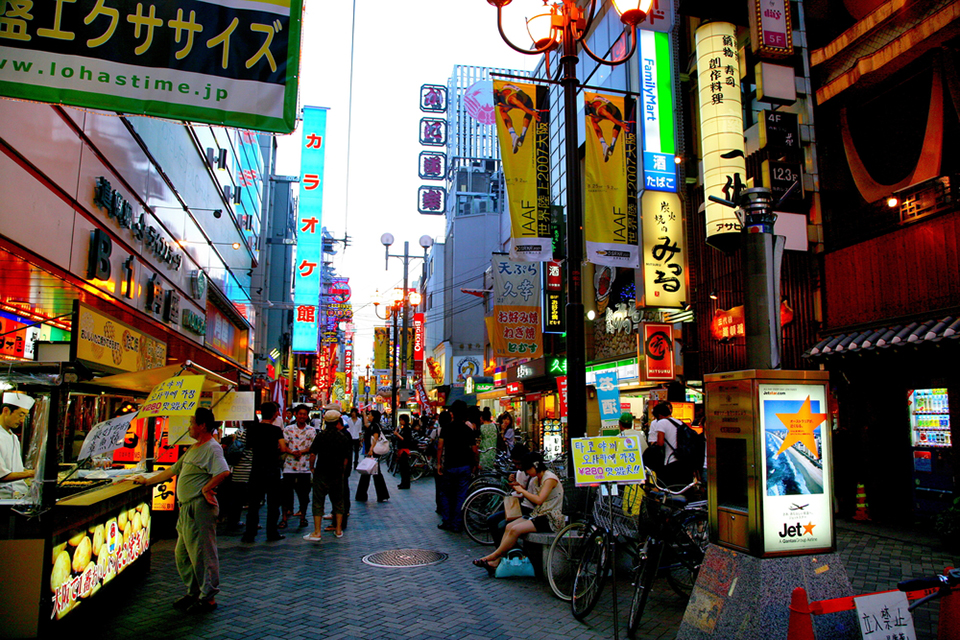 The word means 'large hill' or 'large slope' and this name is well-validated since it's circled by mountains and hills on three sides and a bay on the fourth one. One of its major attractions is an underground shopping complex in its central district, Umeda that contains fossils from the Jurassic and Cretaceous eras. The walls of the complex speak about it distinctly. If you're interested in art and theatrical works, do visit its Kabuki and Bunraku theatres. The National Bunraku Theatre of Japan is quite prominent among travelers as it provides the English translations via headphones. Osaka also features the world's second-largest aquarium. Aptly known as the 'Nation's Kitchen', Osaka offers scrumptious food to everyone, like takoyaki and okonomiyaki.
4. Hiroshima
Contrary to the past, Hiroshima is now a city of peace, with famous monuments and memorials like the Peace Memorial Park, the Children's Peace Monument, and the UNESCO-certified Atomic Bomb Dome. It's undoubtedly a city of immense beauty which is also home to 2 world heritage sites, the more famous being the Atomic Bomb Dome. Tourism here has now turned more popular than ever before since radiation level is now back to normal. Hiroshima features famous cycling routes attracting cycling enthusiasts from all over the world. Its snow resorts are easily accessible from the city also providing rental ski and snowboard gear. Its well-tramped trails through the gorgeous mountains allow you to trek and explore the beauty nature has to offer. Its glittering sand and the transparent waters give Hiroshima one of the best beaches in the country.
5. Nara
Though Nara is one of the ancient cities of Japan, it's not supposed to be missed due to obvious reasons. It's home to 8 UNESCO World Heritage Sites, friendliest countrymen, and traditional gardens. Its location attracts local tourists as well. Since it's located between two large and busy cities; it's a great option to escape the hustle and bustle of city life. The Isui-en Garden welcomes you to an altogether different and natural world. Well, the first permanent capital of Japan, Nara, also houses the Great Buddha, a 59-feet tall bronze statue of Buddha. The Todai-JiTemple and Yakushiji Temple are well believed by the locals, and hence, are not supposed to be missed.
So, which one hits your bucket list?
---
Add CEOWORLD magazine to your Google News feed.
---
Follow CEOWORLD magazine headlines on:
Google News
,
LinkedIn
,
Twitter
, and
Facebook
.
---
Thank you for supporting our journalism. Subscribe here.
---
For media queries, please contact:
info@ceoworld.biz
---