Why creativity is a key driver of competitive advantage in a digital era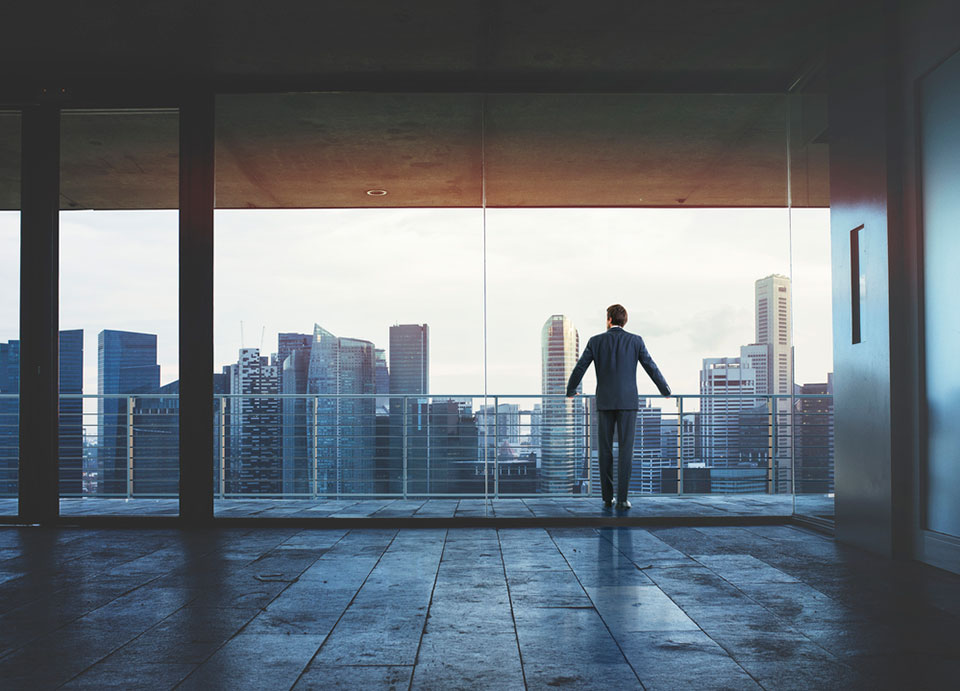 We've been told for well over a decade that 'the robots are coming'. That the ongoing digitisation of our work and life will continue at an astonishing pace. And when we look at the Covid-19 pandemic, it's clear how pervasive (and important) our digital tools have become.
To work or study from home, to communicate or connect on mass, to shop or socialise during lockdown. Digital drives almost every aspect of modern life, but with the onset of a new era we require a new set of skills to meet and succeed within it.
In the 'Future of Jobs' report 2018, the World Economic Forum predicted over 54 per cent of current employees globally will need significant re- or up-skilling by 2022. In Australia, the CSIRO in their report 'Tomorrow's Digitally Enabled Workforce' predicted 44 per cent of Australian jobs are under threat by the new digital revolution. And many research institutes around the world suggest that most businesses are grossly unprepared for the inevitable transition to a fully automated or artificially intelligent workforce.
What most people miss however, is that the robots aren't necessarily coming for your job; they're coming for the worse parts of your job, leaving you free to do more complex and creative work. Which is precisely the kind of work that is growing exponentially in value.
While smart machines might be better at processing and analysing old information, companies in the digital era need people who can synthesise that data and reimagine new possibilities with it. They need innovative minds who can consistently unearth and formulate new opportunities.
They need creatives. And not the stereotypical artist or advertising executive. They need people at all levels and functions of an organisation to think and act more creatively. To make creativity a daily habit not a distant hope.
If I had to pick three specific creative sensibilities to focus on to find success in the emerging economic climate, I'd choose the following.
Curiosity. 
In times of radical change, experience or expertise matters less than curiosity and a willingness to learn. Those who can stay open and responsive, playfully engaging with what is, and following their fascination to new, unexpected places, enjoy a significant advantage.
It's easy to feel overwhelmed in the digital realm. To feel afraid of looking incompetent when trying new tools or to feel uncomfortable in the face of so much ambiguity. But curiosity is the antidote. It enables you to shift from 'getting it right' to 'learning what worked (or didn't)'. From 'having all the answers', to 'finding better questions'. From trying to protect best practice to inviting the possibility of what's next.
Empathy. 
Captivated by twinkling LED lights and the promise of rich data, it's easy to put the digital cart before the human horse. To forget that the point of all this tech, isn't just to make things faster or cheaper but to make our lives, workplaces and customer experiences better. More meaningful, sustainable or dare I say, beautiful.
The people who are willing to make all strategic and tactical decisions human-centric will be winners in the new world. Those who empathetically consider and design for the human experience of their colleagues or clients will become infinitely more valuable. Which do you prefer, an automated email blast that you never signed up for that begins with [insert name here]? Or a carefully curated, highly personalised message that's delivered in a way that works for you, at a time that suits you, filled with information that is relevant and engaging to you.
Action.
In the digital era, success will go to those who have a bias for action. Those who are willing to take risks and launch before they're ready. The most effective creatives I know are prolific. They understand that the true potential of an idea is only ever revealed during the process of creating it. To borrow a sentiment from the lean startup methodology, 'we must build to learn'.
Businesses and leaders love to plan, design and strategise. And although they're important, you'll learn more in 5 hours of making something than 5 months of planning for it. The best thing you can do right now for your company or your career, is to grab that little idea. The one you've been sitting on for a while, and take one small action to bring it to life as soon as you finish reading this article. Then do it again tomorrow. What are you waiting for? Go!
---
Commentary by Mykel Dixon. Here's what you've missed?
World's Best Business Schools.
World's Best Hospitality And Hotel Management Schools.
Luxury Superyacht charter in Greece and the Greek Islands.
World's Best Countries For Education System.
Crewed MegaYacht charter in Greece and the Greek Islands.