You Need Bold Leadership to Counter Challenging Situations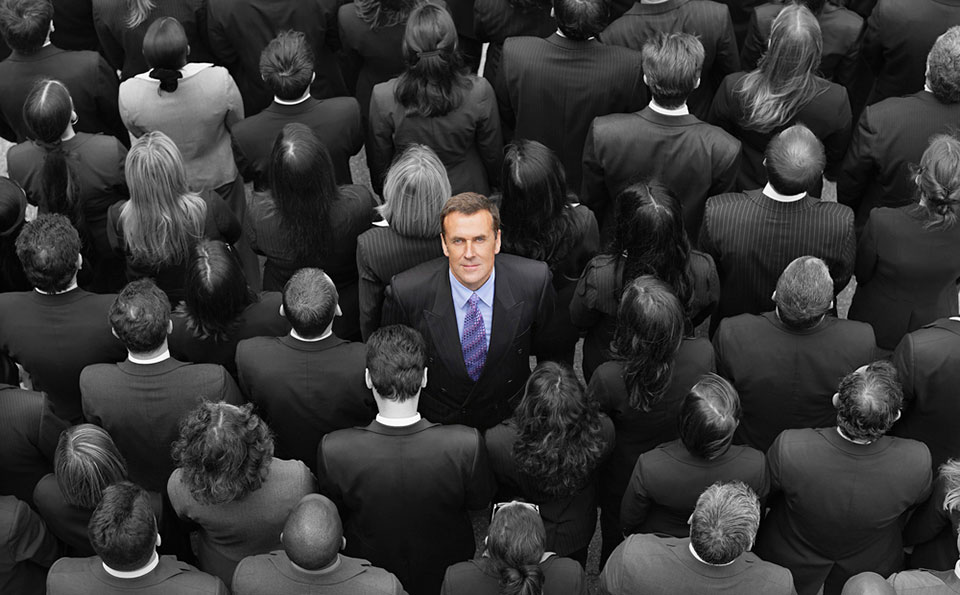 Two Powerful Practices for Encouraging Your People with Mindfulness and Resolve. The news remains jampacked with the latest developments surrounding COVID-19. Cities and entire states remain under "stay at home" orders, while medical professionals care for people and research cures. It is our duty as business leaders to help our employees and shareholders look past today's bad news to see a better future!
I want to share two beneficial exercises that will assist you guiding your company through these turbulent times. Now, more than ever, your people need strong and assertive leadership, the kind that doesn't back down from a challenge, no matter how daunting.
Don't Just Communicate. OVER-Communicate!
While communicating with employees can be tough during normal times, during uncertain times, they need to hear from leadership. Often.
As an added degree of difficulty, many companies are now completely virtual, as everyone works from home. Leaders must be more transparent and purposeful in how we share information, so I recommend three tips for effective over-communication.
Take the "Jimmy Treybig Challenge." When I was a first-time CEO, he told me, "You'll know you've shared key messaging enough when employees can give your speech for you."
Hold daily department huddles over video conference. The guiding principle of such meetings is "one minute per person, no longer than 15 minutes." The agenda should be the same every day, and it's just three items long:
What's up? Everyone gives specifics about the next 24 hours: key activities, meetings, and decisions, but not their calendar. This helps the team recognize potential problems so they can be addressed and fixed.
What's the daily metric? Choose one key item that needs increased insights for the day. This helps the team locate trends and patterns that could provide a jump start to your business.
Where are you stuck? The team should share circumstances slowing productivity. Verbalizing problems for the whole group to hear is powerful. It helps focus everyone's efforts on solving those problems, and it helps good leaders recognize how people get stuck so they can figure out why it happens.
Talk to everyone weekly. In real time over video conference, you must be frank with your people, while also offering confident reassurance about the future of the business. Give them details, because without your input, they'll automatically assume the worst. Share positive stories. Give them time to ask questions and provide input. Record the meeting for other employees and posterity. You should also make time for similar chats with investors and top customers.
Mobilize the Collective Intelligence of Your Employees: Creativity, Inc., by Ed Catmull with Amy Wallace shared this key management tool that helped Pixar achieve 14 consecutive box office hits:
A hallmark of a healthy culture is when people feel free to share ideas, opinions, and criticisms. 
Pixar was more successful when leadership actively relied upon the candor, knowledge, and opinions of everyone. Management helped the company embrace this approach by creating processes that showed its value. Their key system for straight talk is called the "Braintrust," which helps the company achieve excellence and remove mediocrity by working together instead of having people solve problems by themselves. While the Braintrust isn't infallible, Catmull declares that, "When we get it right, the results are phenomenal."
Employ the Stockdale Paradox 
In his book Good to Great, Jim Collins introduces the "Stockdale Paradox" to help leaders activate the collective intelligence in their companies.
You must retain faith that you will prevail in the end, regardless of the difficulties,
AND at the same time,
You must confront the brutal facts of your current reality, whatever they might be.
As an aviator and US Navy Vice Admiral, James Stockdale received the Medal of Honor after spending eight awful years as a POW during the Vietnam War. After escaping, he talked openly about how he and others survived, while both pure optimists and pure pessimists often died first.
Dr. Dennis Charney outlined the "Stockdale Paradox" thusly: "It really defines the optimism that is most important in becoming a resilient person and that is, when you're faced with a challenge or a trauma, you look at that challenge objectively. … You have a realistic assessment of what you're facing. On the other hand, you have the attitude and the confidence to say, 'But I will prevail. I'm in a tough spot, but I will prevail.'"
Business leaders must use this concept to face our current situation head-on, so have your leadership team and each department complete this five-step process and compare notes:
Examine your company's Core Purpose (why you get out of bed each morning and why your customers care) and Core Values (the central ideals everyone lives by each day). Are they still relevant? If not, what happened?
Recognize the harsh truths of your present situation.
View each harsh truth using your Core Purpose and Core Values. Can you can do anything to weather that harsh truth or do you have to deal with it?
If you can do something, create a plan with the owner, team, and deadline.
Start work on Step 4 and talk about it at your weekly employee meetings.
Our challenging times demand courageous and thoughtful leadership. Your employees, customers, and the future of your business deserve it, and it can only happen through increased communication and increased interdependence.
---
Commentary by Rob Lynch. Here's what you've missed?
World's Best Business Schools.
World's Best Hospitality And Hotel Management Schools.
World's Best Countries For Education System.
World's Best Countries For A Child To Be Born In.
O'Mega superyacht and TITANIA superyacht available for Luxury Superyacht Charter.
---
Add CEOWORLD magazine to your Google News feed.
---
Follow CEOWORLD magazine headlines on:
Google News
,
LinkedIn
,
Twitter
, and
Facebook
.
---
Thank you for supporting our journalism. Subscribe here.
---
For media queries, please contact:
info@ceoworld.biz
---