The One Self-Limiting Behavior that Derails a Leader's Effectiveness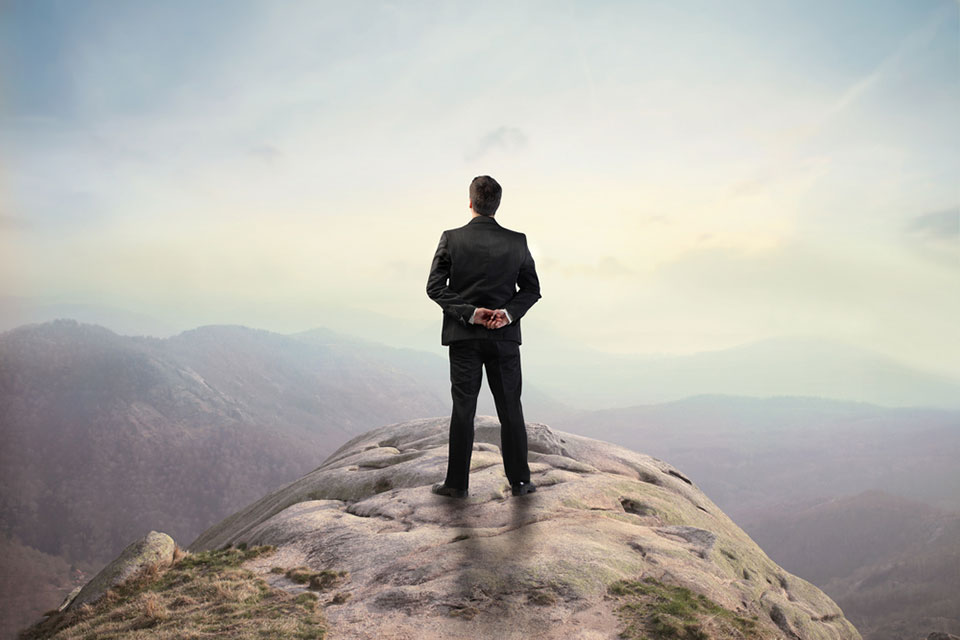 2020 is a year that we will never forget. Nevertheless, it's time for growth and we need agile leadership to take its people and teams (remotely or otherwise) to significance and success in the marketplace.
A study by Gallup reports that leaders account for 70% of team climate. In his book, Primal Leadership: Realizing the Power of Emotional Intelligence, Daniel Goleman says approximately 50-70% of how workers perceive their organization's climate is attributable to the actions and behaviors of their leader.
In his Harvard Business Review article, Leadership That Gets Results, Goleman cited further research that shows up to 30% of a company's financial results −− measured by efficiency and profitability, revenue growth and return on sales −− hinges on the climate of the organization.
Clearly from this research we can conclude it is the leader who creates the atmosphere at work that ultimately determines the people's attitude and mood, and in turn affects their engagement levels, performance and the company's bottom line.
Still, effectiveness eludes many leaders and their organizations. While relying only on a business strategy to achieve profit, recognition, market share and other external competencies, they are derailing their progress by leading with a judgmental behavior.
Judgmental Behavior
Most times this behavior is unconscious. Leaders who take a judgement approach generally don't realize this. Because their eyes are closed to the judgmental side, often they engage defensively with employees and aren't willing to stand in their vulnerability. They have a set or fixed way of approaching situations and dealing with people.
Driven by their egos and emotions, the goal is to affirm a belief they have about themselves or to validate their own significance.  Simply put, you cannot lead and create enduring value this way.
Leadership expert Liz Wiseman in her book, Multipliers, says this type of leadership behavior drain intelligence and capability, and kills and destroys ideas and energy. They tend to do all the critical thinking on their own or with limited inner circles and then announce the decisions to others.
As a result, unhelpful leadership behaviors, whether conscious or not, can undermine the mood and engagement levels and bring no value to the workplace. Leaders must grow in areas of positive behavior change to fully step into their roles with vulnerability and courage.
Here, we explore how the future of effective leadership means that we must look inside ourselves and examine those unhelpful patterns if we want to kick the judgment conduct to the curb.
Outsmart Judgmental Behaviors with More Awareness
Take advantage of these times to practice a critical skill for effective leadership: awareness of self.
Daniel Goldman identifies awareness of self as an inner dynamic of emotional intelligence. Without it, leaders are limited in making a more positive contribution to the world.
Developing an awareness of the self involves connecting with your own inner identity. This inner focus directs you to become an objective evaluator of your current behavior in comparison to your internal standards and values. As you do, you become self-conscious with a more intentional manner of leading and living.
You must never loose connection to your inner core of success. For that reason self-awareness is a very strong ally. Those internal mental processes guide how you behave and how you act. Becoming more self-aware is how you begin outsmarting those destructive thought patterns and unhealthy emotions.
According to Goleman, it's essential to recognize that emotions can be fleeting, and they shouldn't be the foundation of decision-making or communication.
As you consider how your negative emotions impact others, like your colleagues, your employees or your family, you also begin to realize how emotions like anger, jealousy, or frustration have a negative impact. Building self-awareness can help you acknowledge and outsmart your judging behavior as you identify and reflect on where it came from — your three biggest triggers.
Start here:
Reflect on what triggers you or what sets you off. Name the three biggest triggers.
Why do they trigger you? What is your reaction to these triggers? What do you
need to remind yourself to stay in control when confronted by your triggers?
Being tasked with inner reflection opens your awareness to self. To continually develop self-awareness, make a commitment to see yourself as others see or perceive you. And with this awareness you can choose where to focus your energy and emotions so that you can better direct your behaviors to increase your effectiveness.
You'll begin to have a more open, undefended dialogue with your people and be willingly vulnerable. On top of that, people will notice how much the office climate softened. They will say what's on their minds and perform their duties without fear of judgment.
---
Commentary by Dr. Deana Murphy. Here's what you've missed?
World's Best Countries For Business Expats.
World's Most Fashionable Countries.
World's Most Forested Countries.
Luxury Superyacht Charter with Aegean Luxury Yachting.
Track Latest News Live on CEOWORLD magazine and get news updates from the United States and around the world. The views expressed are those of the author and are not necessarily those of the CEOWORLD magazine.
Follow CEOWORLD magazine headlines on:
Google News
,
LinkedIn
,
Twitter
, and
Facebook
.
Thank you for supporting our journalism. Subscribe here.
For media queries, please contact:
info@ceoworld.biz