The Future of Mobility is in Our Hands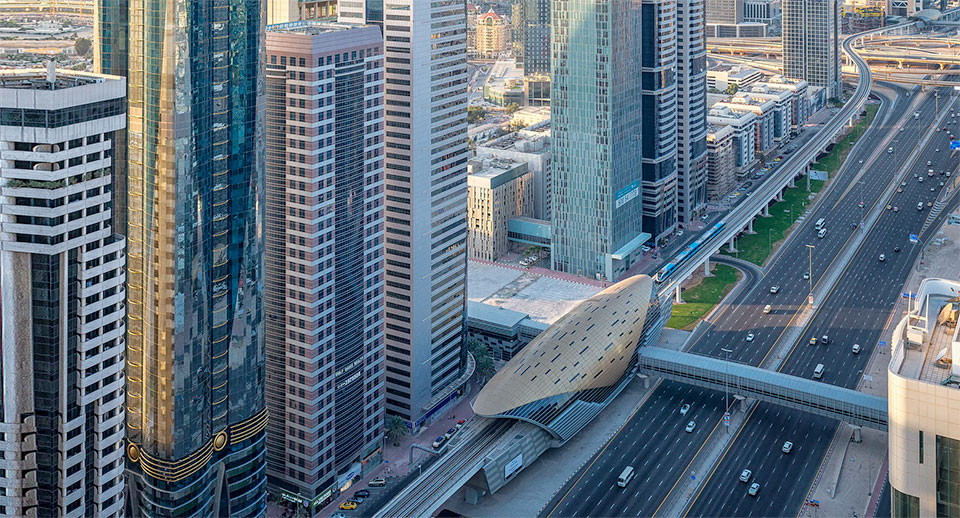 Pre-COVID-19, electric bikes, ride-sharing services, and mass transportation ridership were on the rise, with smart mobility gaining attention as a revolutionary way of moving from destination to destination efficiently—one that is cleaner and safer.
Hedges & Company reported that in the U.S. alone there were 284.5 million registered vehicles in 2019. Global calculations from Wards Intelligence estimated that by 2016 there were approximately 1.32 billion active cars, trucks and buses worldwide, with experts predicting that number to exceed 2 billion by 2040, perhaps sooner. Meanwhile, the United Nations reported that city populations continue to balloon, with urban centers growing from 751 million in 1950 to 4.2 billion—and expanding along with traffic and congestion that not only impacts mega cities like Tokyo (37,435,191), Delhi (29,399,141), Shanghai (26,317,104) and Sao Paulo (21,846,507) but also cities with populations under 3 million, like Toronto, Medellin and Brisbane, where during peak hours it was faster to run a mile than to drive. All that came to a grinding halt when COVID-19 hit, and for a moment, people experienced wide open roads, streets and interstates. Eerie as it was—and still is in some regions—the absence of traffic and congestion was a breath of fresh air in every respect, even giving city planners a break to re-evaluate mobility needs.
While the future of mobility has paused with the pandemic, one thing is for certain: the way we move people and things will never be the same unless we address the changing dynamics and uncertainties facing the present-day consumer. In a McKinsey report, The impact of COVID-19 on future mobility solutions, experts speculate that if social distancing recommendations continue, city leaders may be forced to relax regulations, at least short term, for private mobility, stating that "people feel less vulnerable to infection in individually owned vehicles." Whether that's the case or more a reflection of how car ownership is embedded in American society, it is a fact that General Motors, Ford and Volkswagen are quickly recovering, with production of new vehicles already back on track. But, given the very nature of mass transit, public transportation systems will have to do far more to restore trust before riders are willing to return. In many cities where years of planning and route expansion was finally paying off, ridership plummeted by up to 95 percent when the pandemic hit.
There is no doubt COVID-19 has been a catalyst in hygiene awareness. New York City subway cars, for example, have been completely transformed by it. A recent New York Times article described them as "almost unrecognizable to New Yorkers all too familiar with trains that once felt like petri dishes for the city's grime" thanks to  the system's new, daily disinfectant regimen. "No trash or spilled drinks carpeted the floors. The metal walls were perfectly shined. Some train cars even smelled like lemons."
If cleanliness is the only way forward, it is a welcomed challenge for innovators rolling out new solutions to ensure the wheels of public transit keep turning. Wabtec, a global leader in rail friction, HVAC and pantographs, launched its BlueFilter® air filtration product on June 2, 2020, to provide clean air for transit rail passengers. The company says the air filtration product eliminates more than 90 percent of contaminants per air cycle in railcars. That's good news for Amtrak, whose ridership as of May was down 95 percent with losses of $700 million. Nova Bus, the leading North American transit bus manufacturer, is also offering a number of new products to its customers to enhance safety, cleanliness and security onboard its public transportation vehicles as operations gradually resume across several of its sites. Features include a driver barrier to provide operators with extra protection, safety alert decals, seat indications for social distancing and the implementation of certified cleaning procedures to help operators clean and disinfect vehicles as well as protect drivers and passengers.
Post-COVID, if such an era exists, the need for public-private collaboration cannot be overstated. With continuing pressure to reduce the number of cars in overcrowded urban areas, partnerships between public and private companies and national, state and city governments will be required, as well as the ethical exchange of data to design a sustainable roadmap that includes mass transit, ridesharing and private vehicle ownership—whether fuel-based, electric, hybrid or autonomous. In addition to an increased focus to ensure consumer and driver privacy is a top priority, we have an obligation and a duty on the technology side to make sure that our legislators are well informed if we are to deliver a better consumer experience.
While we are nowhere near the end of this unprecedented event playing out on the global stage, we cannot lose sight of the fact that the future of mobility is in our hands. Perhaps with rider and driver incentives, we can collectively improve America's transportation network, where consideration for the environment and each other is the top priority.
---
Commentary by Greg Kahn. Here's what you've missed?
World's Most Powerful Women.
World's Most Powerful People.
World's Top 100 Most Successful Unicorns.
The World's Richest Tech billionaires.
---
Add CEOWORLD magazine to your Google News feed.
---
Follow CEOWORLD magazine headlines on:
Google News
,
LinkedIn
,
Twitter
, and
Facebook
.
---
Thank you for supporting our journalism. Subscribe here.
---
For media queries, please contact:
info@ceoworld.biz
---