How to Ensure Your Site Can Handle Increased Reliance on E-Commerce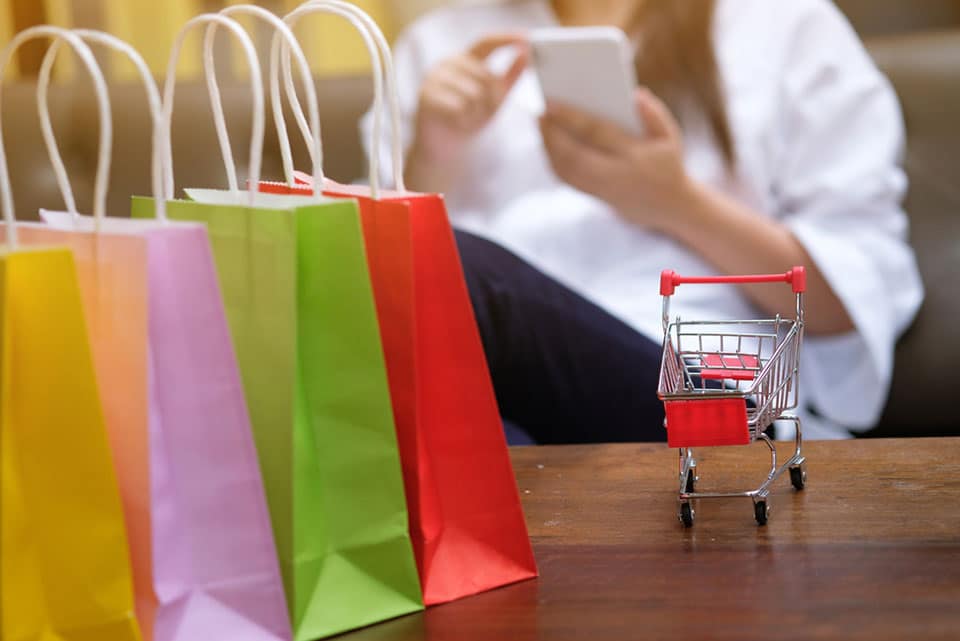 Even as some cities and states begin to reopen, COVID-19 is still present around the world — and that means plenty of consumers are still making online purchases rather than buying essential items in person.
In the past few months, e-commerce orders have soared, and they're not slowing down yet. According to data from Klaviyo, the number of orders placed in June is still higher than in February and March, when local governments across the U.S. began discussing stay-at-home orders and the rush on toilet paper was at full speed. In addition to essential businesses like grocery stores, retailers in industries from electronics to beauty to home and garden have seen rapid growth.
So what does this mean for an e-commerce company today? It means the recent upward trend for e-commerce orders isn't going away anytime soon. It certainly also has the potential to mean soaring profits — but not if the brand's website can't handle the increased load or provide a seamless experience for shoppers.
With an increased global reliance on e-commerce, businesses need to focus on optimizing their websites so that they don't miss out on sales. Want to ensure your company can keep up with the competition? Start with these three strategies:
Optimize website speed
How quickly (or slowly) your website loads is one of the first things your customers notice about your e-commerce experience. And if it's on the slow side, they may not stick around for long.
"Customers demand a clean interface, quick loading times, and an optimized mobile shopping experience," says Ajay Kapur, co-founder and CEO of Moovweb, a website infrastructure platform that enables instant websites with sub-second page loads. "Retailers that have invested in website speed and deliver modern frontends, such as Walmart and Target, grow an average of 53% more year-over-year. Their competitive advantage is that their websites load faster for mobile shoppers."
You can start digging into your site speed with tools like WebPageTest or Google's PageSpeed Insights. From there, you can start implementing suggestions from those tools or exploring different backend options to get your site loading at the speed customers expect.
Make checkout simple
Another roadblock on your customers' buying journey is the checkout experience. When customers switch from browsing through your products to reviewing the items in their cart and hitting the "place order" button, the shift should be seamless. All pages of your website should follow your branding guidelines to avoid a sharp disconnect that can lead to cart abandonment.
In addition, avoid starting the checkout process with a mandatory screen or pop-up that forces buyers to sign into their accounts or create one to move forward, as it may dissuade them from continuing forward. Instead, add a sign-in option at the cart stage or on the first page of the checkout process. From there, consider adding a progress bar to show consumers how many more fields they need to fill out to complete their purchases.
Finally, ask for information in the order that aligns most with consumers' priorities. Ask for shipping information first, for example, so buyers can determine shipping speed and cost before inputting payment information.
Ensure transaction security
Trust is one of the most important elements of your brand's relationship with consumers. You can gain customers' trust by acting according to your values, offering timely and helpful customer service experiences, and providing high-quality products or services. Of course, building trust also extends to ensuring customers' data and payments are collected and stored securely. It takes only one breach to put customers at risk and take trust in your brand down to zero, so security should be high on your priority list.
To protect your customers' transactions and data, ensure your website has an SSL certificate — that's what changes the beginning of your URL from "HTTP" to "HTTPS" and allows for data encryption. From there, your tech team should be on the lookout for any potential gaps in your website, such as outdated plugins, that bad actors could use to gain access to your data. You may also consider adding a bot-detection program to your tech tools to help avoid fraudulent activity.
As your e-commerce company continues to adjust its business plans according to market demands and the ever-changing nature of COVID-19, make sure to include these three strategies on your path forward. By optimizing your website speed, simplifying the checkout process, and ensuring your customers' transactions are secure, your brand will be able to keep up with demands — and competitors — as consumers continue to rely on digital orders to get what they need.
***********************************
Written by Rhett Power. Here's what you've missed?
World's Most Forested Countries.
World's Most Trendiest Countries.
World's Best Countries To Invest In Or Do Business.
Track Latest News Live on CEOWORLD magazine and get news updates from the United States and around the world. The views expressed are those of the author and are not necessarily those of the CEOWORLD magazine.
Follow CEOWORLD magazine headlines on:
Google News
,
LinkedIn
,
Twitter
, and
Facebook
.
Thank you for supporting our journalism. Subscribe here.
For media queries, please contact:
info@ceoworld.biz