The Rolls-Royce Cullinan: An Ultra Luxury SUV For CEOs, CFOs, And Senior Executives
The Rolls-Royce Cullinan, the first SUV launched by the Rolls-Royce Marque, is the brand's first all-wheel-drive vehicle that can be run over on dry, wet, snowy or icy surfaces. Whatever challenge the environment portrays, this one is ready to handle it with absolute authority! It is named after the Cullinan diamond, the largest gem-quality diamond ever discovered.
This vehicle's structure reworks the "Architecture of Luxury" that lies beneath the incredible Phantom. It is a modular aluminum space frame, with castings in each corner and extrusions in between, reconfigured into a form that sits higher and shorter than the Limousine, with a split-tail gate added for the needed versatility.
To the Phantom's calmness, the Cullinan adds all the hardware needed to send it down the path and turn it into a war machine. According to CEO Torsten Müller Ötvös, this SUV is their answer to the visionaries, explorers, adventurers, and all the believers of the supremacy of liberty.
Rolls-Royce's first-ever SUV that also became its best model is powered by an effortless twin-turbo V-12 engine and floats on an adjustable air suspension. The cabin is complemented by supremely comfortable seats and abundant passenger space.
To match its optional viewing suite and all-new sanctuary seats, it can also be ordered with plush leather. This upgradation adds to it extra padding and a power-adjustable calf rest on the right rear seat.
Cullinan's immersive seating option allows you to simply lean back and relax as the massage seats coddle you in ultimate luxury and this option makes it the only SUV with a glass partition between the luggage compartment and rear passengers. At the push of a single button, open the tilting and retractable sunroof glides to reveal the sight of the sky above.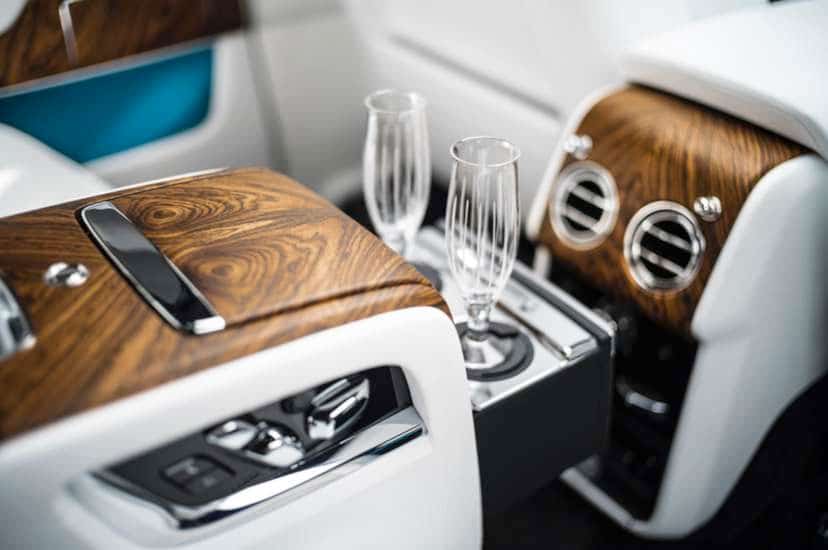 The Rolls-Royce Cullinan has mastered every craft with grace and its extremely innovative features enhance every journey. To experience the 'Magic Carpet Ride" this rolling palace can be bought at around $330,000.
---
Have you read?
World's Best Countries For Education System.
World's Best Countries For A Child To Be Born In.