Let Freedom Ring: What Our Founding Fathers Would Think Of These Lockdowns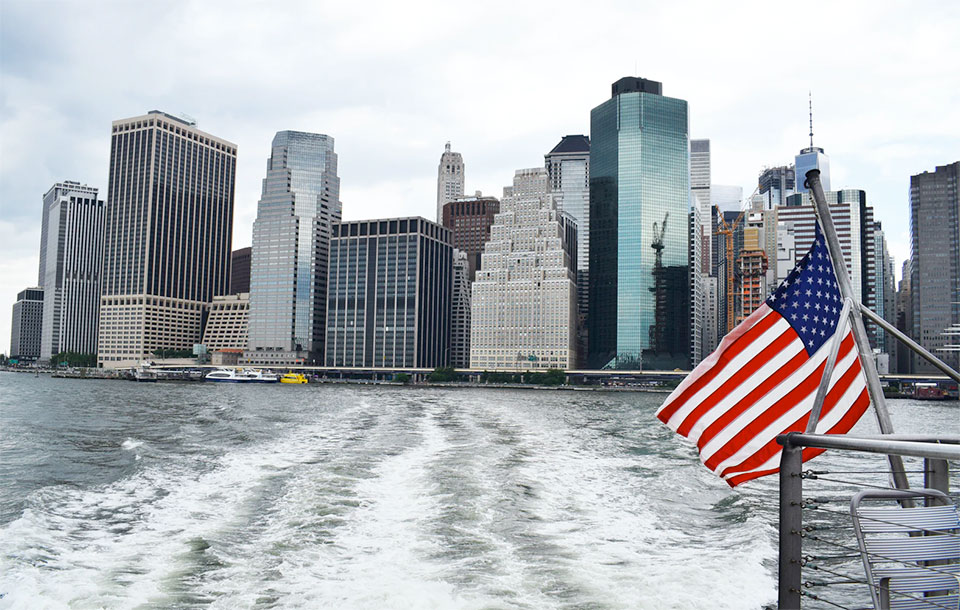 As of May 19th, 34 states in the US have re-opened mostly or partially for business. Another 10 states have opened regionally, leaving decisions to local authorities. If you're like us in Illinois, you're part of the minority, the 5 states finally starting open, still with significant restrictions (NY Times, 2020). Lockdowns haven't stopped the spread, and only time will tell if they really worked to prevent death.
Initially, states shut down for one primary reason; to prevent a run on hospitals. Data shows the medical system largely hasn't experienced the abyss experts predicted. On April 3rd, McCormick Place in Chicago was re-purposed as a makeshift Corona-hospital. Of the 500 beds built, only 29 patients were treated. Less than a month later, on April 30th, the hospital was shut down for lack of occupancy. The converted Javits Center in New York intended to handle 2,500 potential patients shut down May 1st with less than 5% occupancy (ABC, 2020).
The narrative then changed from "flatten the curve" to avoid a run on hospitals, to "crush the curve," and now to, "stop the spread." Some governors across the country have flexed their political muscles, threatening to throw people in jail, charge violators of social distancing policies with misdemeanors, and shut down places of worship permanently if stay at home orders are ignored. We think it's a strange time in American history, politicians have allowed massive hardware stores to stay open, but have forced small mom and pop retailers to close. They've shut down Churches and taken away rudimentary constitutional rights. Michigan allowed sailboats to operate but not speedboats. Illinois classified construction as essential, but declared landscaping non-essential.
Remember, shutting down the economy, we believe, was never about stopping the spread completely, it's illogical to assume shutting down will eradicate the virus. Many scientists have pointed out more importantly, we need to develop herd immunity and display critical anti bodies, proving we're immune. Sweden never shut down, instead they told the elderly and most vulnerable it might make sense to stay at home; they never took away any rights. It's quite possible many Swedes have already developed these important antibodies and many Americans have not (BBC, 2020).
Life is full of risk. Simply driving your car to work every day is a risky activity. Statistically, the CDC reports car crashes are one of the highest probability causes of deaths in America (CDC, 2018). We don't stop going to work though. or shutdown schools because of car crashes, instead we enforce speed limits, use airbags and seatbelts, and require new driver training. Eventually, we will have to resume normal life and allow people to take risk once again. In New York, 95% of COVID fatalities were among people with pre-existing health issues. Over 1/3rd of the 94,000 some deaths nationwide, have been nursing home residents (NY Times, 2020).
The data reveals who we need to protect, and we absolutely should advise the elderly and the vulnerable to take extra precautions. However, as I reflect on Memorial Day and think about the millions of lives that were lost fighting for freedom, I can't help but imagine what our Founding Fathers would think of these lockdowns. Our thinking is; we're Americans, we want to work and we won't stay home much longer; most of us are ready to get back to "normal."  We know who we should protect, but it's time to take risk once again. Our country has fought too hard to restrict freedom forever and must protect our most fundamental liberties.
---
The views expressed herein are those of the author and do not necessarily reflect the views of Morgan Stanley Wealth Management or its affiliates. All opinions are subject to change without notice. Neither the information provided nor any opinion expressed constitutes a solicitation for the purchase or sale of any security. Past performance is no guarantee of future results. The Standard & Poor's (S&P) 500 Index tracks the performance of 500 widely held, large-capitalization US stocks. An investment cannot be made directly in a market index.
Written by Nicholas Stenger. Have you read?
# Ranking of the world's largest crude steel-producing countries 2020.
# Ranking of the world's best (and worst) countries for old people to live in, 2020
# Countries with the highest life expectancy in the world, 2020
# Cities With The Largest Number Of Skyscrapers In 2020
Respond