13 Tips to Look More Professional On Your Next Zoom Call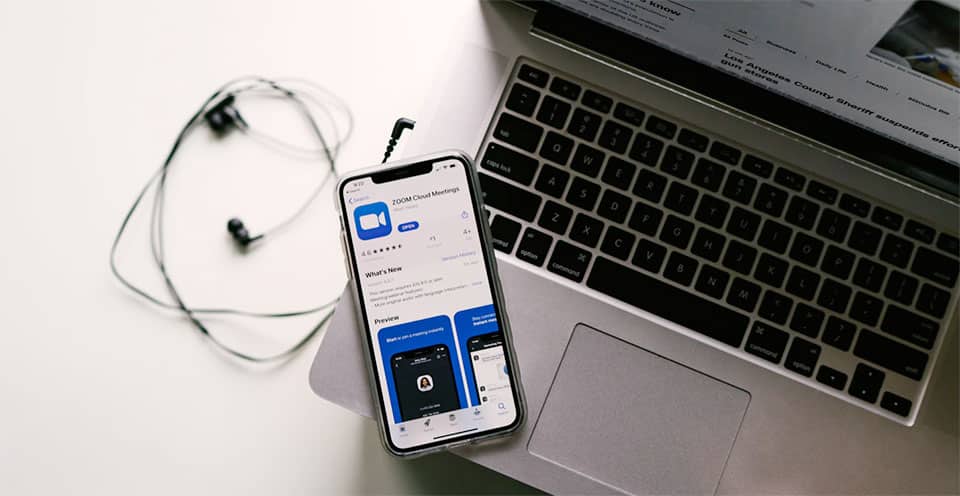 We are all spending a lot more time on Zoom calls these days and as such, I have seen a lot of conference call faux pas. Here at Maui Mastermind, we have been working virtually for over 10 years so while we may be pros, it's understandable that for many this is a completely new way of doing business and communicating.  So today I wanted to share with you a list of tips and tricks that you can do to help look more professional on your next zoom call or meeting.
Check Your Camera Position. When possible, set your webcam to eye level and make sure that you frame your head to the top of the frame. This will make you appear taller and others will perceive you as more capable, competent, intelligent, and compelling. Avoid awkward camera angles.
Lighting is Key. Working from home gives you the freedom to work from various rooms within your home. But choose ones where you get diffused fill lighting from the front. Avoid open windows directly behind you, as you will appear dark to others in your Zoom call.
Can You Hear Me? Webcam built in mics stink and will make it really difficult to communicate. You have to worry about feedback loops and echoes. Buy and use a real mic – a headset or a full-on professional mic – one or the other. The simplest would just be a high-quality headset with a boom mic to it. And for the sake of everyone in your meetings, learn how to use your mute feature and use it often.
Contrast Matters. While yoga or sweat pants may be acceptable in this new form of communication, take a moment and pick a shirt that shows up well on camera. You want to choose a color that stands out against your background.
Clean Up Your Space. Be intentional about what others can see in the background. If you are forced to work in a space that isn't clutter free, consider using a zoom background to hide the mess.
Make Sure Others In Your House Know You Are In a Meeting. We are all home right now, and so it's inevitable that eventually a spouse or child will walk in the room during a meeting. But make sure that they are all at least fully dressed.
Remember That You Are On Stage. They see you – so no eating, vague looks, frowns, or other silliness.  If needed, turn off your camera.
SMILE 😊 and nod to show you are interested. 
Use a "Pretty Link" to give access to your meeting rooms
Learn the security features.  They will change, but they are easy.

Never share your "screen" – instead share the "application screen". When you're not directly using the screen share, stop it so all participants see each other bigger and better.
When sharing a word doc or other doc – ZOOM IN!  And use movement, so that viewers can follow along on the screen with you.
ALL the other meeting best practices of in-person APPLY to virtual. All the normal best practices about meeting in person still apply to virtual. So, have a good agenda. And start the meeting strong by involving everybody in it. Make sure that you capture action items and follow-up immediately post-meeting with a summary of who's committed to do what by when and how they're going to close the loop when it's been done.
---
Written by David Finkel. Have you read?
# Global Passport Ranking: most powerful passports in the world in 2020
# Ranking of the world's most expensive countries to live in for 2020
# Ranking of the world's world's best countries for investment in ecommerce and digital sector for 2020
# Ranking of the world's world's billionaires: Richest People in the World in 2020
Track Latest News Live on CEOWORLD magazine and get news updates from the United States and around the world. The views expressed are those of the author and are not necessarily those of the CEOWORLD magazine.
Follow CEOWORLD magazine headlines on:
Google News
,
LinkedIn
,
Twitter
, and
Facebook
.
Thank you for supporting our journalism. Subscribe here.
For media queries, please contact:
info@ceoworld.biz