Here Are 5 Rising Luxury Fashion Brands You Should Know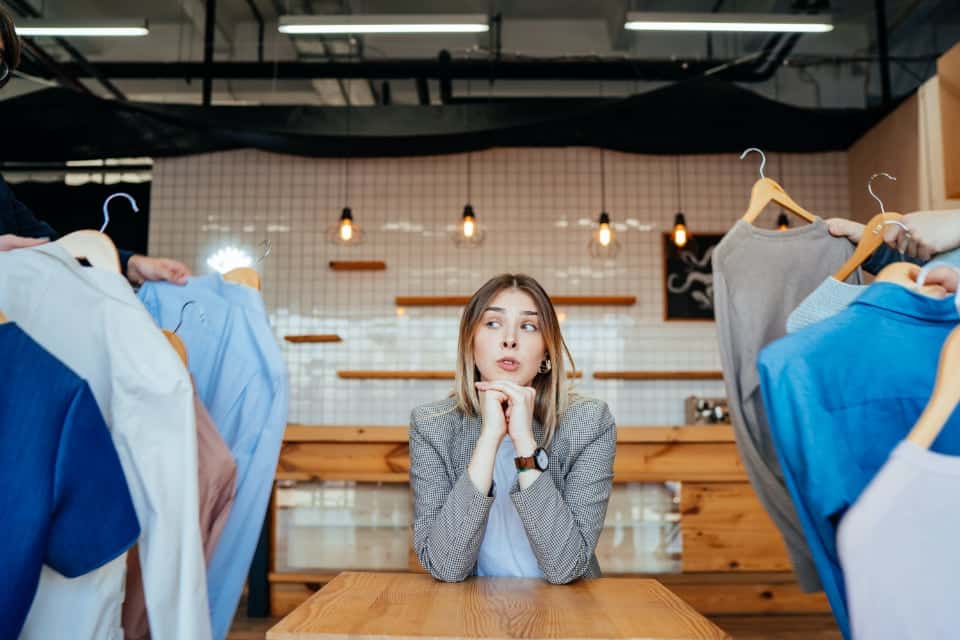 Many of you reading this article must have some knowledge about who's who in the luxury fashion industry. From Ralph and Russo to Sabyasachi, these individuals have shaped and re-shaped luxury fashion. Today, these people have their names engraved in the hall of fame. However, there will be more to come who will carve their names in the history of luxury fashion like these did. In fact, there are many luxury fashion designers who are already climbing up the ladder with their brands and are probably going to be the world's best in the near future.
You may be a loyal fan of Ralph Lauren but it does not hurt to explore more choices. Today, there are quite a few luxury fashion brands that are stealing much limelight and could be the future of the industry.  Should we take a look at a few of these brands which have been created by highly talented, visionary individuals? Yes, we should.
Here are 5 rising luxury fashion brands you should know:
SemSem: Drawing heavy Egyptian influences, Abeer Al Otaiba has created a brand where you will carry with yourself a carefully blended vibe of the Middle East and the West. SemSem is her brainchild and produces fashion which is smart and stylish.

If you are in a mood for a nice vacation but want to slay with your style, then SemSem is the brand you should take a look at. The brand has been worn by a galaxy of celebrities, from Kourtney Kardashian to Blake Lively.

Saks Potts: Despite being a young fashion brand (having started in 2014), Saks Potts is already a powerhouse in its own might. Within a short period of time, it has won international acclaim evident from its many awards such as Elle Style Awards for three consecutive years.

The main selling point of this Copenhagen-based brand lies in its peculiar aesthetics that embody technological brilliance and artistic charm. The designers, Catherine and Barbara, have infused their expertise to create something that prompts us into wonder. Wear Saks Potts, if colorful patterns and summery shades are your things!

Rejina Pyo: Welcoming on our list is Rejina Pyo, who made her debut in 2017. With every collection of hers, she solidifies her position as the next potential big star in the luxury fashion industry. Known for encouraging diversity in her choices, she has something for every woman of any color, race, and creed.

Her style is feminine and smart keeping in mind the fashion necessaries of a modern woman. She has been duly recognized for her incredible skills and vision and has been a recipient of multiple awards; for example, she won the British Emerging Talent Womenswear Award at the British Fashion Awards in 2018.

Christopher John Rogers: It was not just Rejina who created ripples in the fashion industry in 2017. Christopher John Rogers stepped into this industry with the aim to revolutionize it with his creative sense. His designs have been well-received by many notable personalities and fashion powerhouses such as Vogue.

His designs are very dramatic, giving an impression of dazzle, excitement, and gorgeousness. When you wear his brand, you would feel like one of those celebrities on red carpet events. His eccentric designs are quite a rage in the world of big names. The Former First Lady of the United States of America, Michelle Obama, herself is a fan of the brand. So, you may think that his designs are too loud, but the world is just fine with the unique taste of this young talent. Wear his brand especially if you want to wear an instantly eye-catching, peculiar design fit for a high-end party.

Sami Miro Vintage: High-quality fabric, smooth texture, and eco-friendly concept are the key features of Sami Miro Vintage. Sami Miro is an advocate of environmental protection and speaks frequently about the role of fashion in environmental damage.

To contribute to sustainable fashion, her designs follow the mantra "recycle, reuse and reduce" and this has won appreciation from environmentalists and celebrities alike. She has been in this business for about 14 years and has managed to maintain her reputation for having created one of the best eco-friendly labels in the world.
---
Have you read?
# Global Passport Ranking: most powerful passports in the world in 2020
# Ranking of the world's most expensive countries to live in for 2020
# Ranking of the world's world's best countries for investment in ecommerce and digital sector for 2020
# Ranking of the world's world's billionaires: Richest People in the World in 2020