Best DIY Manicure Ideas, Your Nails Got To Shine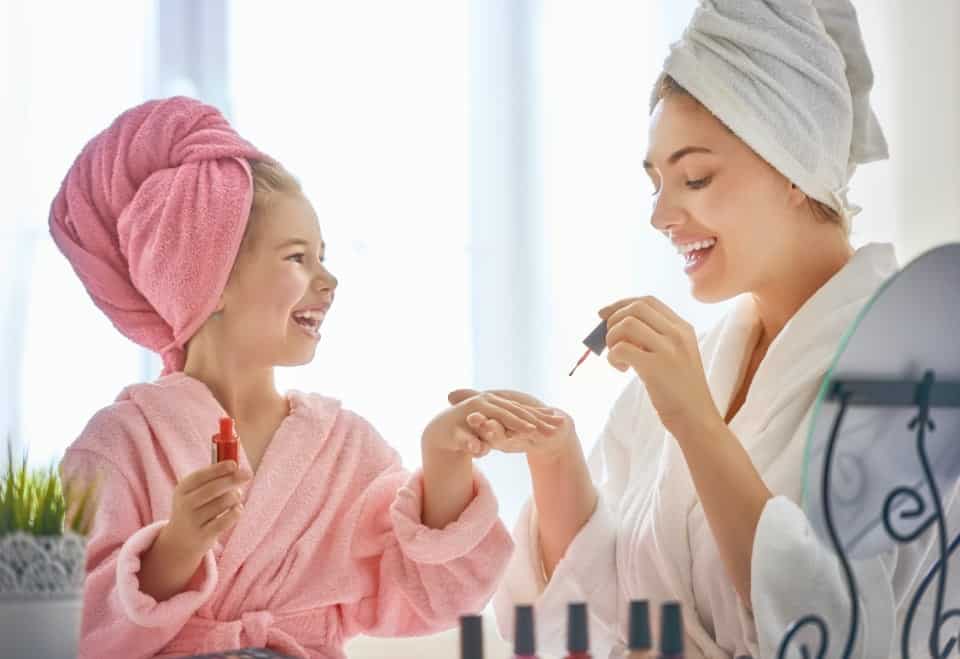 Women and fashion go hand in hand! Be it a rocking accessory or casual attire, the craze for styling is endless. Nail arts are also a predominant part of women's styling and have become a favorite since their debut.
All thanks to the ever buzzing fashion industry, today nail arts are trending on all social platforms. If you are an ardent follower of street styles, then probably you must have noticed that not all but there are certain nail designs that are enjoying a fan moment.
In this blog, we have detailed out all those latest manicures that can be easily done while at home. So. let us now take a look at the same and lay hands on some of the trendiest designs:
Marble Nails: The first nail art to pop up on our list is that of marble nails. To make this design, choose two contrasting colors, and apply the lighter coat first. Once it dries off, apply the second coat that is much thicker. While the second coat is still wet, make use of any dotter tool and apply the contrasting nail polish while making a swirl design. Let it dry off, and your marble nail art is all set to grab attention.
Reverse French: This particular nail art is for all those who have long nails with a naturally rounded shape. Start by painting your nails with two coats of any metallic shade. Once it dries off, its time to apply a darker shade. Apply a stroke of the second shade by leaving an inch off the cuticle and cover the whole nail. Feminine and versatile this manicure will definitely make head turns.
Dots:  Dotted design is one of the most versatile manicures. Speaking eloquently about your feminine and girly side, this nail art is very easy to carry out. Take any two shades of nail polishes and apply the two coats of the first shade and let it dry off. After that apply the contrasting shade by creating polka dots all over your cuticle. If you don't own a dotting tool, then fret not, as you can make this art with the help of bobby pin, pencil, or pinhead.
Ombre: Ombre nails have always been a favorite of everyone, due to its stunning appeal. The trick to this manicure lies in combining two colors with perfection. Start off by applying a lighter shade on the cuticles. For getting the ombre effect, drop a few drops of both nail paints on a plane surface and with the help of a pin or toothpick, swirl the paints so that they amalgamate into an ombre effect. Now take a sponge, dab it on the polish, and apply on your nails from side to side, to get that perfect ombre nail art.

Gray-dient: Gradient nail arts were all over in news sometime back, and guess what they are back in action now! Super cute and easy to do, this nail art combines five different polishes from the same color group. Apply each one on a separate nail, and finish off with a topcoat. For a more cohesive effect, try colors from pale to nude gray.
Sea-inspired:  An easy and attractive nail art that represents the tranquil waters of the beach. To get this manicure perfectly, opt for sage-color nail polish as the base and then add wave design to it in the shades of indigo or deep blue. After both the shades dry off, take a brush and draw clean white lines to get the perfect beach-inspired look.
Half-moon:  This extremely gorgeous nail art can be easily done using only two colors. For the first coat, apply a metallic color base and let it dry off completely. Then go for the second shade in an oxblood or any deep color and apply in a way that it covers only half of the cuticle. You can also mix and match with two contrasting colors of your choice to get a perfect half-moon nail art.
All the designs that are listed above, can be easily achieved at home without any professional tool kit. Try these awe-inspiring designs and get the desired nail art like a pro!
---
Have you read?
# These are the richest actors in Hollywood, 2020
# Ranking of the World's richest CEOs, 2020
# Ranking of the World's Richest Women, 2020
# Most luxurious hotels in the United States for CEOs and business leaders, 2020