Lessons from Silicon Valley: How to Create a Company of Innovators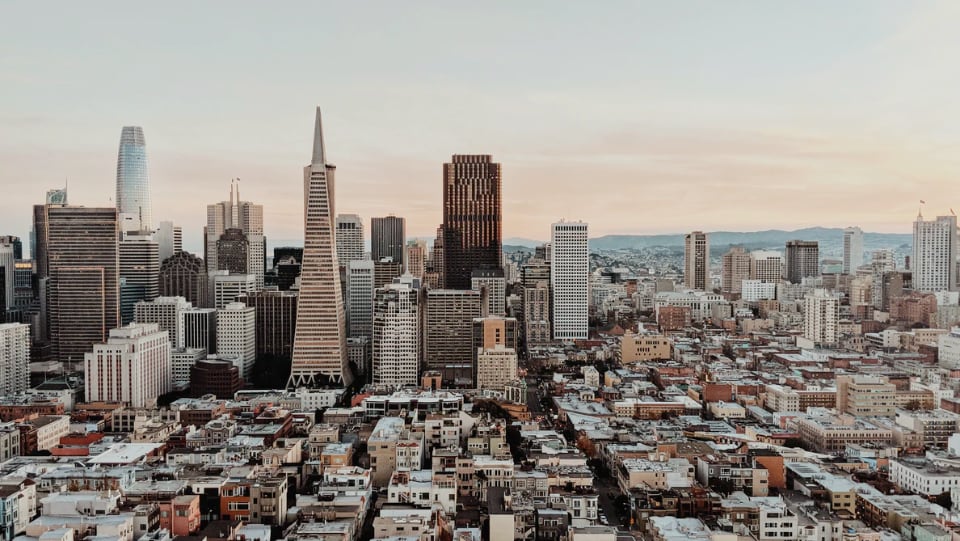 All over the world, companies are working at breakneck speed to adjust and react to the monumental shifts we see in the marketplace and workforce. To survive, companies need to innovate. And fortunately, they already have the right people working within their organization to meet the challenge: entrepreneurial-minded employees brimming with big ideas that could transform markets and lead their company into the future.
So how do you support your teams to be more innovative?
The key is to take the proactive steps to unlock this innovation within the organization, providing employees with the framework that assists in creative problem-solving, and launching innovative ideas.
From government agencies and non-profits to startups and Fortune 500 companies, I have worked with organizations of varying sizes and across industries to help their leadership unlock creative potential and empower their employees to innovate. Co-author of Start Within: How to Sell Your Idea, Overcome Roadblocks, and Love Your Job, we have created the playbook that helps innovators and budding intrapreneurs the insights, examples, tested approaches, and recommendations for innovating within a company.
Borrowed from the book outlined below are ways you as a leader can help intrapreneurs rise, launching new products, services, and solutions to provide your company higher profit margins and more significant growth opportunities.
The key to fueling the innovation within your company lies in providing the right kindling as a framework and stoking the fire through teaching innovation skills.
Communicate Key Strategies & Business Objectives
Now more then ever, teams need to understand what they are working toward. They need clear direction from leadership guiding the business objectives and goals to drive the company toward growth.
But when it comes to communicating this information, how effective are you in reaching everyone and ensuring that it's understood?
Think about the different employees in your organization and the various company communications they receive. With all the emails, memos, training, and internal communications that companies have, employees likely miss the important messaging around business goals.
Make sure your strategies are shared through multiple mediums and opportunities: internal company website, all-hands meeting, smaller team off-sites, etc. The goal is to share early and often.
Once you do the work to make sure teams have access to the goals and objectives, it is essential that you make them understandable and then test to ensure people connect to them.
Leadership often misses the mark in ensuring the strategies are relatable. They are written in lofty terms, frequently using jargon or set too broadly. It is vital that employees can see how their day-to-day work can contribute to the goals set.
Check-in with teams to see if the information shared was understood. Feedback can be collected through employee surveys, asking whether they are aware of the objectives and then if they can define what it means in their jobs.
It's not enough to present the information; you need to follow up and make sure employees understand and connect to it. When that happens, you are unlocking real opportunities for innovation. Employees will appreciate the strategic goals as it will give them the map to be able to align against them with innovative ideas and initiatives.
Create Opportunities to Learn & Grow
Employee satisfaction goes up when there are opportunities to learn and grow. Learning makes employees feel valued and able to grow and develop throughout their careers, leading to increased motivation and satisfaction. And most importantly, employee learning and organizational growth are interlinked – learning enables change, allowing people within the organization to adapt to an increasingly competitive market.
But not all "learning" is created equal. In the age of increased automation and smart tools performing tasks, what's key to learning is honing in on one's soft skills. These soft skills are the highly-transferable capabilities like leadership, communication, and collaboration – all key to driving the business forward and innovating.
Critical skills to help your teams become better innovators:
Effective communications strategies
Growth mindsets
Selling ideas and getting stakeholder buy-in
Building and leading teams
These skills are key to driving innovation from within a company, and while they are covered throughout the Start Within book, you can find some of these taught through online learning platforms. Courses like Product Innovation for Product Managers on LinkedIn Learning or IDEO U's Cultivating Creative Collaboration course.
Additionally, utilizing virtual workshops to unlock creativity on your team could be a great way to bring people together, even if working remotely. You can get guided facilitation through company's like Voltage Control or use online resources like Mural to create your own.
Providing opportunities for employees to explore new areas and learn will give them new skills and motivate them to continue to grow their career within your company. Learning new skills will spark new ideas for creative problem-solving and innovation.
Innovation From Within
Many leaders focus efforts on building an "innovation culture" that creates a top-down innovation system and leaves the less-senior employees wondering where they fit. While it's an essential step in the right direction, setting up the culture is only the first step. It's time to go beyond the idea of culture and put it into the hands of the people that work in the organization. You need to equip them with the tools and resources that empower them to push their ideas forward.
Take a moment to evaluate your approach and look into ways that you could better articulate the business strategies and goals. Arm teams with the information they need to align innovative practices to, and it gives them a target to aim toward. Then, ensure people are given the resources they need to learn the skills required to innovate.
People that work within a company don't act on innovative ideas. Most people will not launch a great idea or innovate within their company because they believe they need "permission" through a formal title or mandate from leadership or, there is no clear way to start the process to move forward.
Taking the above measures will equip teams with both and unlock innovation potential.
---
Written by Karen Holst. Have you read?
# Richest Women In The World For 2020
# Africa's Billionaires: Richest People In Africa, 2020
# Most economically influential cities in the world, 2020
# The World's Best Cities For Luxury Shopping, 2020
# World's Best Countries To Invest In Or Do Business For 2020
---
Add CEOWORLD magazine to your Google News feed.
---
Follow CEOWORLD magazine headlines on:
Google News
,
LinkedIn
,
Twitter
, and
Facebook
.
---
Thank you for supporting our journalism. Subscribe here.
---
For media queries, please contact:
info@ceoworld.biz
---