How to Maintain Your High-Performing Team During Social Distancing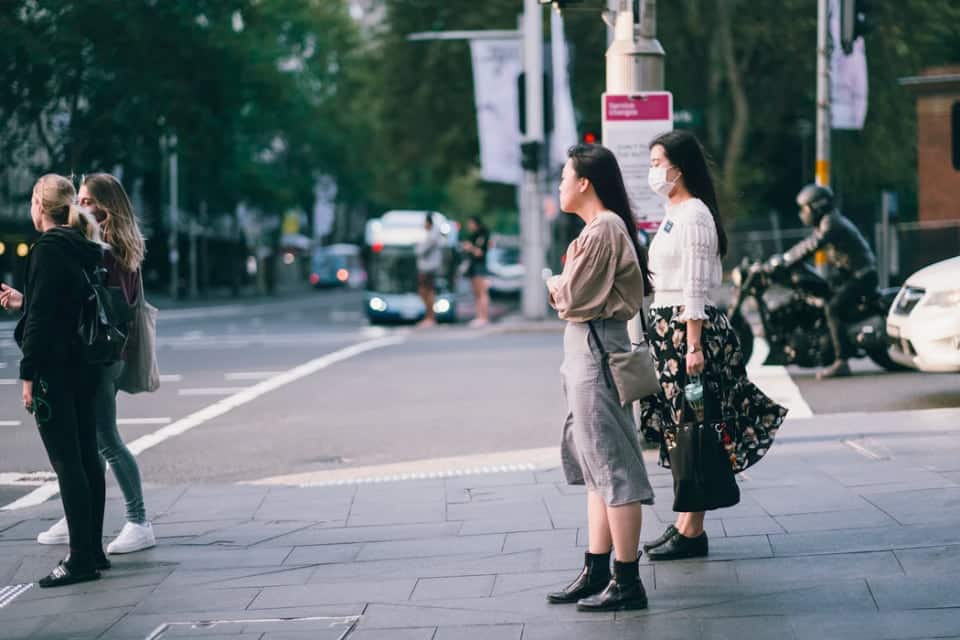 If you're a leader who works with a great team that communicates effectively, trusts one another, manages conflict productively, and experiences great results, then you're also worried about how to maintain these same outcomes during a worldwide pandemic that has most of your team working from home.
Your team members are also concerned about what will happen to their cohesiveness when they don't get to share the same space, easily communicate and collaborate, or otherwise depend on each other to work in the same way they did before COVID-19 took hold.
Chances are, every member of your team is comparing the effectiveness they had a few short weeks ago with some other team experience that was less successful—and they know they're at risk of losing some of their magic.
But you know that cohesive teams don't happen by magic. You didn't just "get lucky" with the amazing group of humans on your team. You invested in them as individuals, and you worked hard to build systems and norms that produced highly effective teamwork.
You may have benefited from the work of others in your organization, or you might have moved into your leadership role with an existing team that had already established a powerful bond, but your behavior as the leader still had a great impact on the outcomes that you had been experiencing before.
So, what can you do to maintain this while your team is keeping their social distance? Here are five ideas that can help:
Create new team norms. If your team is made up of high performers, then they likely care a lot about the successful completion of their work. When you have highly motivated people, your job is to keep their motivation going, which means you have to encourage their engagement. Now isn't the time for you to sit in your home office and figure out how things will work for them while issuing rules and demands on their process.
Instead, get everyone together in a meeting. Ask what norms are essential now that everyone is working from home. Ask what they're concerned about, and encourage them to make agreements about how to keep these issues from creeping in.
By engaging with your team in this way, they will work out their own agreements, which is far more powerful than having to comply with requirements someone else chooses for them.
Assign work that requires collaboration. While it may seem easier to let everyone work independently from their own homes, this isn't the time for your people to go solo.
People can figure out how to share documents and meet using technology, just as they figured out how to connect in an office space that's filled with distractions and other priorities. Give your team work that requires them to connect with each other.
Hang out as a group. Most of the leaders I've talked with in the past few weeks are making a major effort to stay connected to each of their employees, which is awesome! However, they're also trying not to overly burden their team by putting meetings on their agendas that didn't already exist. This is not so awesome if you want to keep your team performing at its best.
If team members were used to seeing each other and working in a shared space before the pandemic, they need to see each other now. Maybe it's a quick check-in meeting as everyone starts the day and a bit of time for camaraderie. Or perhaps it's a weekly meeting that takes more time and has more work purpose, but it gives everyone a chance to see and talk to everyone else.
If your team members don't hang out as a group, they will quickly become independent, and you'll have to start over and rebuild their cohesiveness when you return to the office.
Build in some time to be human. Make sure the people on your team get time to share some of their worries or struggles. Encourage them to support one another as humans who are going through something scary and challenging. Let the meetings have some space for people to simply say hello, to reach out to each other, and to have a laugh if possible.
As time goes on, add some creativity or social fun, such as a competition for the best work-from-home setup, or meeting each other's families or pets. These are critical aspects of building trust that maintain the foundation that's needed for strong teamwork.
Celebrate wins! If you want people to hold each other accountable and strive for results, you need to make sure they see successful progress toward goals. These can be small accomplishments or milestone achievements, or they can be the final, game-changing results.
It's hard to imagine what work life will look like when the pandemic is over, but we all know it's not going back to what it was before. As a leader, the effort that you put into maintaining and strengthening your team now will pay great dividends when you're finally able to get your team back together in your "normal" office setting.
---
Written Cathy Bush, Ph.D. Have you read?
# Richest Women In The World For 2020
# Africa's Billionaires: Richest People In Africa, 2020
# Most economically influential cities in the world, 2020
# The World's Best Cities For Luxury Shopping, 2020
# World's Best Countries To Invest In Or Do Business For 2020
---
Add CEOWORLD magazine to your Google News feed.
---
Follow CEOWORLD magazine headlines on:
Google News
,
LinkedIn
,
Twitter
, and
Facebook
.
---
Thank you for supporting our journalism. Subscribe here.
---
For media queries, please contact:
info@ceoworld.biz
---