10 Things To Know Before You Decide To Move To Spain For Higher Education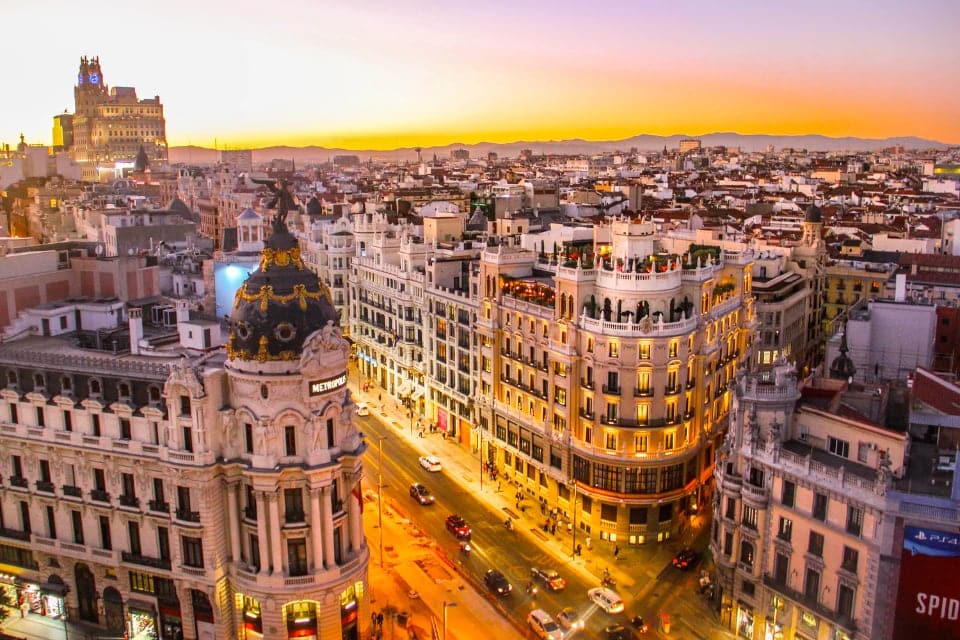 Moving to Spain for pursuing higher education? Well, good decision but you must take a look at what I have for you in this article. It is necessary to acquaint yourself with the ways of the place where you might end up spending a good number of years. You will, of course, not learn about the place in a day or two, and reading about it will surely not give you enough practical understanding of what awaits you. However, you have to start from something—and I am going to give a bit of that.
Over here, you will find 10 things to know about Spain if you are coming here to brighten your academic potential.
Tuition Fee Is Moderate
European countries are infamous for being quite financially burdensome. However, there are a few notable exceptions where education is accessible and less burdensome. One such country is Spain. While the cost will vary depending on the university, the cost would not be too steep. For example, a Master's degree course would ordinarily cost you around €1400-€1700 in a public university, and the cost will increase in the case of a private university.
English is a popular medium of instruction
It becomes easier to assimilate in a society if you share a language with it. Lucky for you, many of the Spanish universities provide courses which are instructed in English. This means the absence of fluency in Spanish will not be a setback for you. Of course, it would not hurt to learn the local language because this will help you make inroads into the local culture.
Where you stay will decide your expenses
This is a general rule, but it is an important one. The value of the property will vary considerably and will largely depend on the location of the place. If, for example, you are renting a property close to a commercial center or in, say, Barcelona, then you will be spending quite a lot. However, the rent will go down considerably if you decide to stay in a residential area or on the outskirts of a city. It is, however, advisable that you cut down your living expenses by finding a roommate to split your bills with.

Transportation is smooth
Like many other European countries, Spain is very well-connected. The public transportation facilities work round-the-clock and with brilliant efficiency. They can be found in many forms such as buses, metro, trams, and trains. Also, the ticketing system is systematic, and you can even purchase monthly passes. But, if you don't mind, then you should consider getting a bike, preferably from a second-hand store.
Food is good
Food has to be one of those areas which can affect our budget. The food affair is not that expensive here. The student community gets a lot of discounted food items in eateries close to educational institutions. Also, the best way to cut down your food expenses is to start cooking at home instead of hiring a tiffin service. Make the best of the sale day in common grocery stores so that you are stocked with all essentials and at cheaper prices.
A typical day in university
You might wonder about how Spanish universities administer education. Well, they take many forms: examinations, group work, presentations, tutorials, and seminars are some of the examples. The focus is on imparting practical knowledge to the students which means they will be routinely involved in activities throughout their course life. You might be asked to go for an internship or apprenticeship program as part of the coursework.

Support groups for international students
Intimidating is one of the many emotions you feel when you enter a university. Becoming a part of a student community is not easy. Much of it depends on the institution's environment and its people. To provide support to international students and help them to integrate into Spanish society, there are many support groups in operation. Many student associations function across universities that guide international students from admissions to housing. Moreover, they offer a perfect platform to make friends. Some student associations operate nationwide such as the Erasmus Student Network and the International Student Association.
Student privileges
It is not just transportation where students get discounts. Student privileges are a common feature of the Spanish culture, and you should exploit them whenever you get the opportunity. There are many public establishments where students can either visit for free or at reduced prices such as museums, gardens, and others. The universities host many free events for their students such as movies. So life is good especially if you are a student in Spain.
Water is Expensive!
You will surely realize the value of water when you are in Spain. It may come as a surprise to you, but water is very expensive in Spain and will cover a good part of your budget. If you forget your water bottle, then you will surely end up paying at least a euro to get a bottle. There are sites where water is available for free in public so make sure you carry your bottles and refill them at these places.

Pickpocketing
Spain, particularly Barcelona, is notorious for being the meat for pickpockets. You will find them everywhere, and many of them may accost you for directions or a conversation to distract you. Be on guard when something like this happens. It is advised that you wear layers when you are going to a crowded place such as a popular tourist place. You can take other precautions as well such as carrying your backpack on the front or tying wallet with a chain. You are on your own out there and must do everything within your means to protect what must be protected.
---
Have you read? Moldova CIP: Moldova Citizenship By Investment Program, Turkey CIP: Turkey Citizenship By Investment Program, Portugal Golden Visa Program, Dominica Citizenship by Investment Programme