The Future of Work Is Now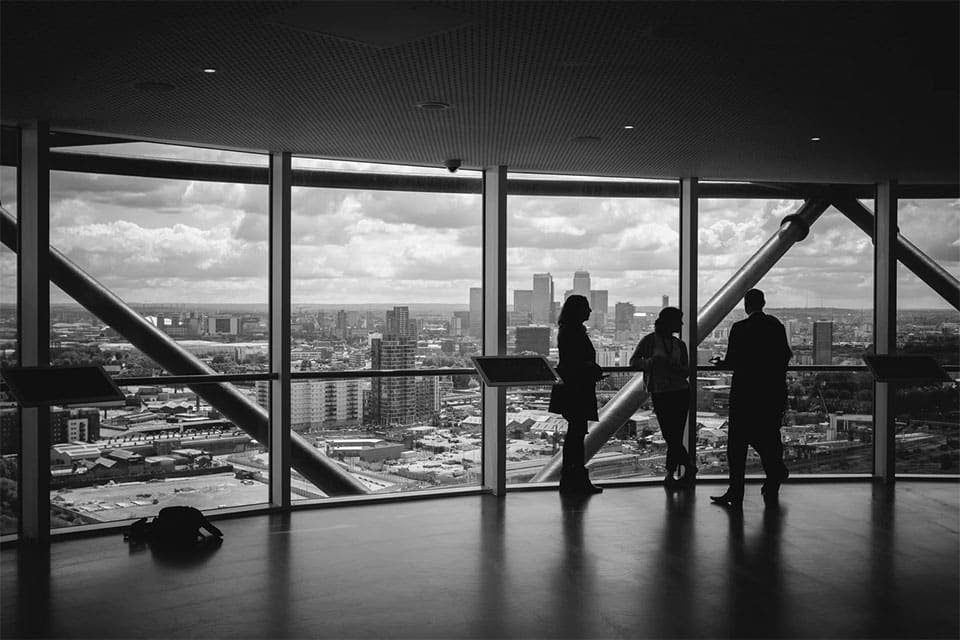 We have been dancing at the edge of the future of work for the past decade. Keeping our partnership with that future close enough to reap the amazing benefits of disruptive technologies, but at a safe enough social distance to ignore the messy truths and human costs attached to those disruptions.
Then came the coronavirus. Forcing massive disruptions upon us all. No place to hide from hidden human costs.
Suddenly, everything changed.
Companies and managers who had forever insisted that employees remain desk-bound to ensure proper supervision suddenly found ways to make teleworking work; school districts that were stuck in the 20th century suddenly found new ways to teach, evaluate students, and keep track of learning; every organization in every industry completely rethought every aspect of work.
Suddenly, teachers, healthcare workers, grocery store employees, community food pantries, and delivery people became far more important than NBA players, pop-stars, and all who we had worshipped just days earlier.
The need for major changes was not tied solely to a global pandemic. They had been there all along, as part of the coming disruptive future of work.
The most direct path to that future is not paved with disruptions caused by viruses or technologies like AI, 5G, or the Internet of Things. It is paved by those who are bold and brave enough to get past their own limiting beliefs.
Where Will Your Leadership Take Us?
Pandemics are one of four biblical horsemen creating clarity, meaning in our lives, and shaping the rest of human history. As Andrew Nikiforuk wrote decades ago in his book, The Fourth Horseman, pandemics may seem to be random events, but they are actually the result of systemic vulnerabilities we've created ourselves.
The same is true about how today's leaders are approaching the future of work. Are you creating the next apocalypse or several decades of abundance? Your ability to move past your current prejudices, propensities, and predispositions may be the deciding factor.
Once the current crisis is over, we need you focused on the coming Era of AI. What you do, how you lead, how you plan, truly matters to us all.
You are the translator between extremely disruptive digital transformations and those we wish to empower to do their best. You are the difference between everyone soaring to new heights or having a robopocalypse forced upon them.
More than ever, we need you to understand how major changes in technologies impact human behavior, needs, performance, and motivation.
This is your legacy moment. We are at the edge, advancing towards a tech-driven future that has lost major chunks of its humanity. How do you as a leader ensure that we build a more human-centered future? The fierce urgency of tomorrow begins today.
4 Ways to Use Today's Pandemic to Jumpstart the Future of Work
Take Stock. Reflect. Reimagine the Possibilities. This could be one of the top five societal moments in your life that radically impacts your thinking. Within just weeks, most every system you use has been disrupted. Are you disrupting yourself and your pre-conceived ideas at the same pace, with the same intensity? Define success in a month or two as: How radically has your thinking changed because of this historic moment?
Study the Soft Stuff Behind Virus-Driven Teleworking Changes. We've had teleworking technologies for decades, and they keep getting better and cheaper. Technology has never been the issue. The real reasons teleworking has been limited until now: Not trusting your people to manage themselves, and treating employees as costs to be managed instead of assets to be freed and leveraged. What have you learned about freeing human potential because of this crisis? How have you reimagined productivity, learning, and personal development across the company because of this crisis?
Discover Your People's Real-Life Stories. The reason that Undercover Boss is compelling reality TV is that it takes executives out of the C-suite and exposes them to the human dramas and life challenges behind each employee's work. Use this crisis to get to know the real-world difficulties and struggles of at least five of your employees. For decades, I have asked senior executives to spend a day doing frontline jobs, and every leader said it was one of their most eye-opening professional experiences. What have you learned about your people because of this crisis?
What Do You Want Your Legacy to Be? This crisis has afforded each of us the opportunity to reexamine and reimagine what truly matters. How has this crisis caused you to rethink the impact you wish to have on the world? If it's not bigger and bolder than when the crisis began, return to Number 1: Reflect and Reimagine.
The future of work is now. The pandemic crisis is your once-in-a-lifetime opportunity to see the world differently, to lead differently, to make a difference in more profound ways than you ever imagined. Go for it!
---
Written by Bill Jensen.
Have you read?
# Best (and worst) countries in the world for old people to live in, 2020
# Countries with the highest life expectancy in the world, 2020
# Most expensive countries in the world to live in, 2020
# Most Popular Places To Birdwatch In Each US State
# Best Countries For Investment In Ecommerce And Digital Sector, 2020
---
Add CEOWORLD magazine to your Google News feed.
---
Follow CEOWORLD magazine headlines on:
Google News
,
LinkedIn
,
Twitter
, and
Facebook
.
---
Thank you for supporting our journalism. Subscribe here.
---
For media queries, please contact:
info@ceoworld.biz
---