Best Women's Outfits for an Interview
Getting dressed can be a stressful task, especially when there's an interview involved. Not only do you want to appear professional, but you also want to look like a good fit for the company and its culture. Unfortunately, there's no wonder outfit to suit all scenarios. Instead, you need to tailor your clothing choices to the type of interview and the business type. Below we have a few important styling tips that will help you decide on what to wear to your next job interview.
Internship Interview
Internships are an important part of developing your career, and you should treat them as such. So, if you want to nab the position that'll set you on the right path, you need to dress the part. What you wear to your internship interview will largely depend on the type of company to which you're applying to work for. If the business is formal, a white shirt and black pants will make an excellent option. If the company is a start-up, on the other hand, you can be more creative and casual. In most cases, an outfit that appears professional and smart without seeming stuffy will be perfect.
Formal Interview
An interview with a formal dress code requires a dressed-up version of your best office wear. In other words, a pantsuit is a perfect choice. Partner it with high heels and a collared shirt for an outfit that'll leave you looking professional and powerful. To keep the overall aesthetic sharp and sophisticated, stick to a neutral color palette. Black, white, and grey all make excellent choices for formal interviews and can be worn as block hues or as part of a traditional check or stripe pattern.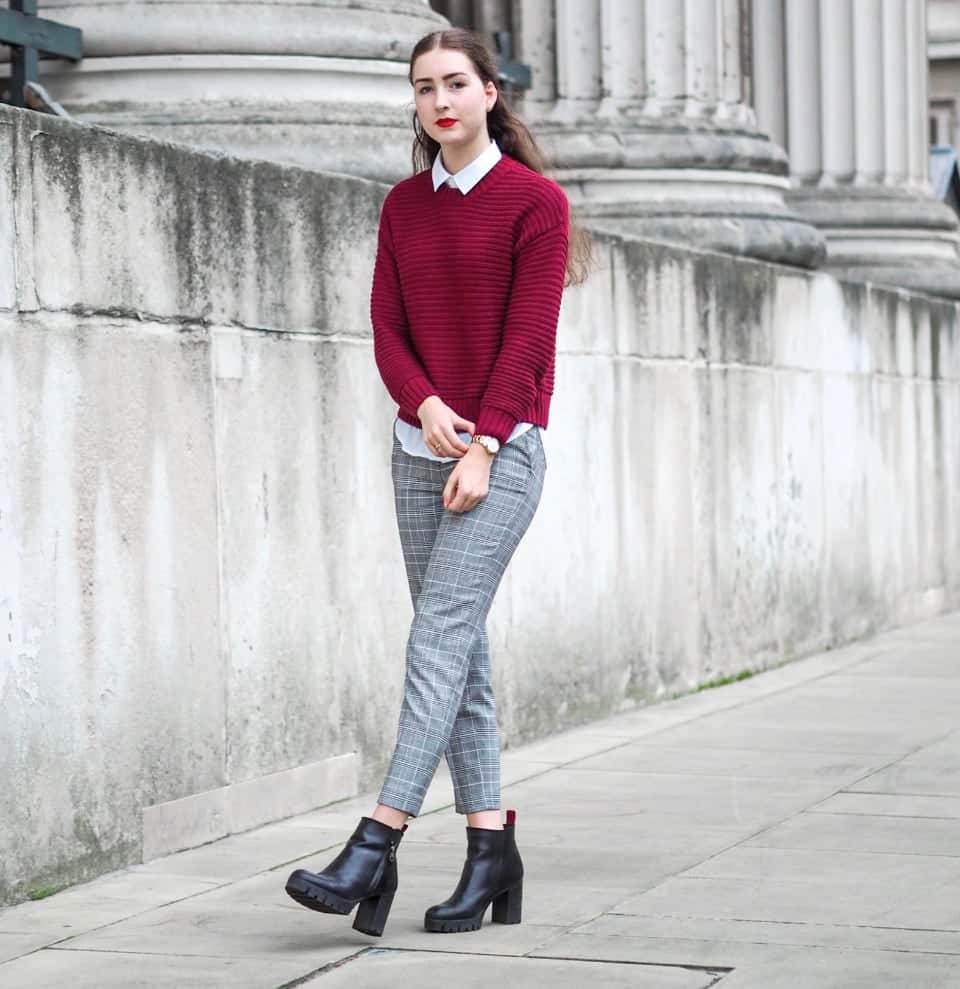 Top Choices:
Black, Navy or Grey Suit
In case you're cringing at the phrase "power suit," keep in mind they've come a long way since the heavy, shoulder-padded iterations of the 1980s. Now a slim, tapered pair of pants and a well-fitted blazer—things you'd probably wear anyway—counts.
Pencil Skirt & Blazer
A pencil skirt with a blazer is always interview-appropriate. Make your look pop by wearing it with the expected white or blacktop, but feel free to choose one with an unexpected flourish.
Black Dress
A tasteful "little black dress" is the hallmark of a simple yet refined business wardrobe. Invest in a quality dress that skims the knee. A dress with a structured fit and nice details (like the capped sleeves here) is professional yet still modern.To give your outfit some life, pair the dress with textured tights, like the ones shown here. Make sure the pattern is subtle, though—a sheer stripe, cable pattern, or ribbed look adds texture and interest, but anything that resembles fishnets is not workplace-appropriate. Finish your outfit with a pair of black heels for a classic, timeless formal business look.
Informal Interview
Don't make the mistake of heading to an interview with a casual dress code in your loungewear or gym clothes. To make a good impression at any job, you still need to appear polished and neat. As such, dressing up just a little will ensure you don't look sloppy and may help you get the position. While there's no need for a suit, wearing a blouse with a pair of pants or a pencil skirt is an excellent idea.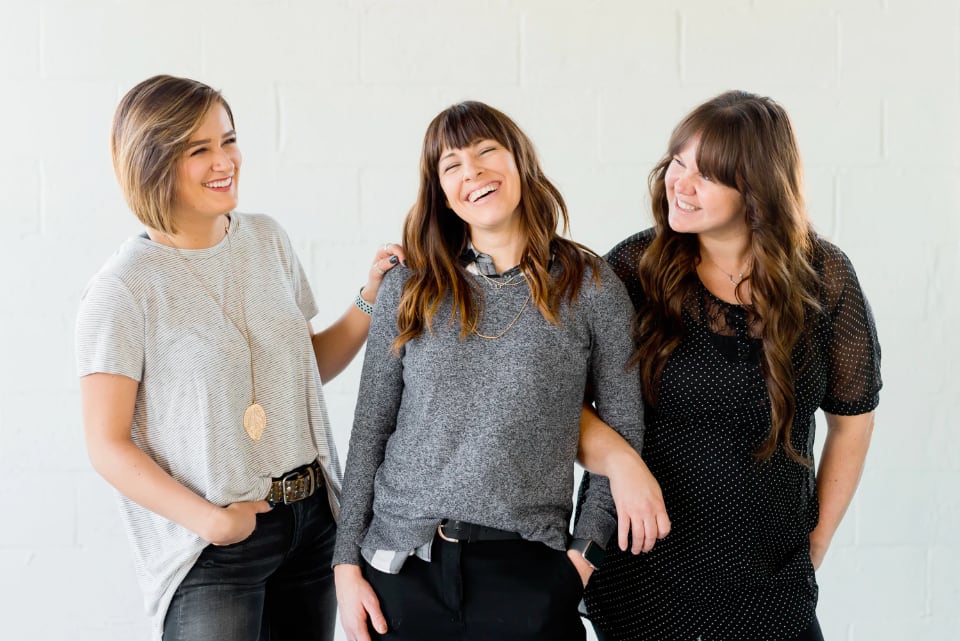 Top Choices:
Statement Dress
A tasteful dress in an interesting color, such as a muted turquoise or deep red, is a good addition to your interview wardrobe. It's always important to make sure that both the neckline and hemline are appropriate: avoid short dresses and low-cut, revealing necklines. With a bright-colored dress, it is more important than ever that the piece covers you appropriately. All you need to round off a dress like this is a pair of black heels or black ballet flats.
Jumpsuits
Due to the growing trend of wearing jumpsuits, there are a lot of variety and styles of jumpsuits that are suitable to wear for work. Nowadays, women have been replacing the traditional pants and suit office wear for a couple of stylish office jumpsuits. Jumpsuits are becoming more and more popular since they are comfortable and easy to walk around in. There are a few things you might want to consider while searching for the perfect office jumpsuits for work.
Skype/Video Interview
The rule "dress to impress" doesn't go out the window just because your interview will be via Skype rather than in person. You still want to impress, so a sophisticated look is a must. Don't think that you can get away with sweat pants either. If your interviewer gets a glimpse of them, your chances of getting the job will be ruined. Also, be mindful not to choose any distracting clothes. Patterns, large jewelry, and low-cut tops can all appear a little too much when only seen from the waist up. Likewise, vibrant shades, such as red and magenta, can seem too bright on video but cool colors, such as navy and sky blue, will look fantastic. If your interview is via video, avoid wearing patterns, bold jewelry, and low-cut tops.
Last but not least there is something you should definitely avoid an interview.
Keep Bright, Flashy Colors to a Minimum
Go Light on Perfume and Cologne
Don't Overdo with Makeup
Keep Accessories to a Minimum
---
Have you read?
# Richest Women In The World For 2020
# Africa's Billionaires: Richest People In Africa, 2020
# Most economically influential cities in the world, 2020
# The World's Best Cities For Luxury Shopping, 2020
# World's Best Countries To Invest In Or Do Business For 2020