Super Comfortable Lounge Pants For Busy Women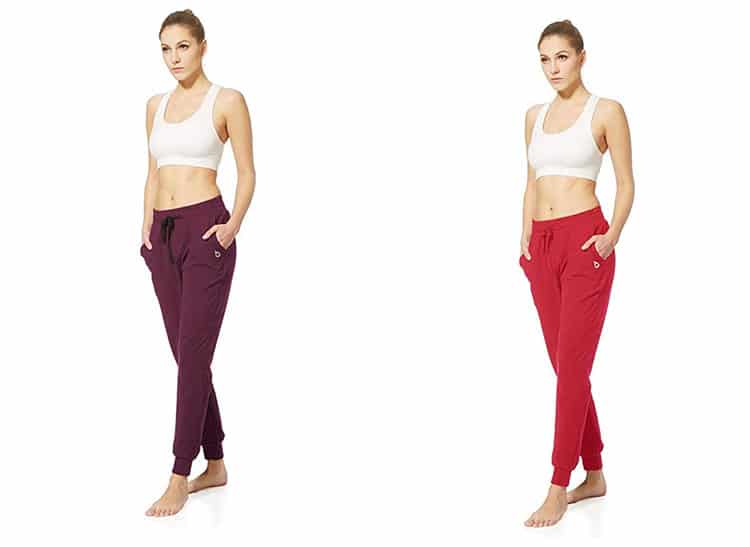 Lounge pants are very cozy and airy pants. Before you confuse lounge pants with pajamas, there are some differences. You'd look underdressed if you wore your typical pajamas outside. Pajamas are comfort wear for when you're home. But that's not the case with lounge pants.
They fit closely while maintaining the relaxation factor. Like pajamas, they can be worn while you sleep or Netflix-and-chill. But you can also sport them for a very casual meet up away from home. You may also choose to do your workouts wearing lounge pants. Not something you can do in your pajamas. Lounge pants come with the laidback feeling of pajamas and can be worn outside as well. A great combination indeed.
Lounge pants can be found in every woman's closet. Most men also have them. So, should you also jump on the lounge pants wagon? Considering the comfort and versatility they come with, why not? Here's the list of the most comfortable lounge pants for women:
Some other lounge pants that are bang for the buck are as follows:
AMiERY Women's Casual Lounge Pants
Barefoot Dreams Cozychic Ultra Lite Pants
Brooklinen Boerum Jogger
Uniqlo Women Drape pants
Athleta Luxe Coaster Jogger
Free People Movement Sunny Skinny Sweatpants
HDE Cotton Lounge Pants
Viosi Cotton Spandex Lounge Pants
GAP Lounge Pants
Old Navy Mid-Rise Breathe-on Joggers