10 Things To Keep In Mind Before Applying For A Student Visa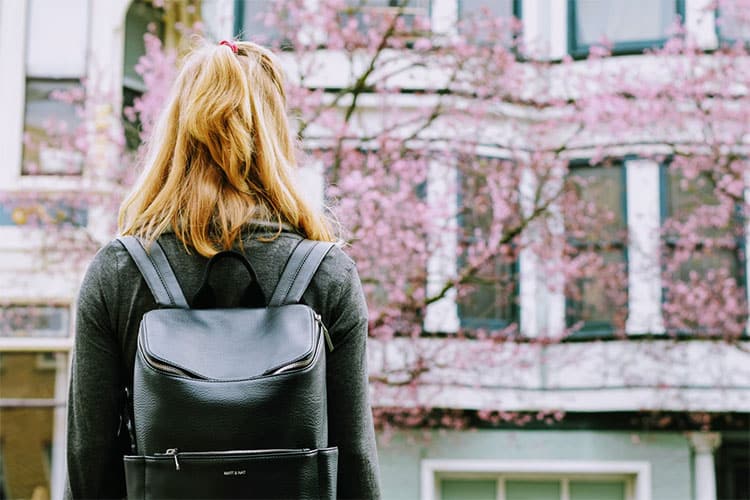 Studying abroad is a dream-come-true for many. But the process of visa application and procurement is a nightmare in itself. As your first real-world hassle experience, it would be better if you go into the process prepared. Although you cannot jump through the process entirely, there are certain things that you can do to ease the process.
If you are someone who relates to the first few lines and needs the guidance mentioned thereafter, you are in the right place. In this article, we will talk about the 10 things that you should do before applying for a student visa.
Do you need one?
Depending on your country of origin you might not even need a visa for travel abroad for your studies. Each country has different requirements for a visa. If you are a student in Europe, you will not need a student visa to study in another country within the European Union.
Other countries provide exceptions depending on which country you are coming from. You can get these details from the national immigration website of the country that you have chosen.
Language test and relevant score
TOEFL and IELTS are two tests that are accepted the world over. Their test scores are valid for two years after you have cleared them. These exams are not exceptionally tough and can be cracked within a matter of months (less if you are good at the English Language).
The scores of these exams will be required in your visa form and you should clear them a few months in advance. Also, make sure that your exam scores are valid at the time you apply for the visa.

Have some pages left in your passport
Some countries require you to have at least two usable blank pages left in your passport. Immigration takes up only one but sometimes, they may ask for more. Not that it is going to stop your visa application, but you should renew your passport beforehand if it is filled up. Otherwise, it is only going to delay your application process by a few weeks. Adding time of weeks to an already long process is not a smart move.
Read the documentation process thoroughly
It might not seem like much but you should read all the steps and procedures listed in the visa application. If you fail to meet the due requirements, you will be asked to start the whole process all over again. Another important aspect is the photo that you attach to the application.
Many countries have strict rules when it comes to the picture that you use on your application. They reject applications that do not meet the requirement mentioned in the application process.

Money matters
The visa application process requires you to deposit some monetary amount as the application fee. This amount is asked for either at the time of your submission or at the time of your interview. This payment can be made in cash although some countries do accept online payments too.
Either way, it would be better if you keep the amount ready beforehand. Running from ATM to ATM at the nth hour will put you under unnecessary stress. Check beforehand what payments are to be made and when they are due.
Be an early bird
When it comes to applying for a student visa, it is always better to do so early in the phase. These processes take time and you never know what might cause a hurdle in your application. If you wait till the end to apply and then your application gets rejected, you might not be able to go altogether. Your visa is based on the college academic session. Plan and make your application process hassle-free.

Translators and the role that they play
At the time of applying for your visa, all your documents will need to be translated into English. This is generally done by a translator provided by immigration. But if you do stumble upon bad luck and a translator is not available, you don't want to get stuck on the process.
This is why it is better to get these transcripts made beforehand. You won't have to wait until the end to find out whether or not you are getting a translator.
Sets and copies of all documents
Always have copies of all your documents with you. No matter what the immigration authority says, you should have with you, physical copies of your most important documents. When you are traveling abroad, it is better that you also take with you digital copies of all these documents. No matter what, you should always have access to these documents. Your voter-ID card is one of the most important identifications that you possess.

Prepare for the interview
Facing an interview is an integral part of the process of getting a student visa. During this interview, you will be asked all types of questions regarding your study program. You have to know your study plan and the reason as to why you choose a particular country as your destination.
Don't panic
Yes, there are a lot of boxes that you have to tick to get a student visa and it can go wrong at any point. But that in no way means that you are not going to get your application approved. It is very likely that you get across that entire process without any glitch and land your visa.
For that to happen, the most important part is that you remain calm and relaxed throughout. Getting a student visa is a long process and nothing that you can do is going to make it shorter. Plan your application wisely and avoid any unnecessary friction.
---
Add CEOWORLD magazine to your Google News feed.
---
Follow CEOWORLD magazine headlines on:
Google News
,
LinkedIn
,
Twitter
, and
Facebook
.
---
Thank you for supporting our journalism. Subscribe here.
---
For media queries, please contact:
info@ceoworld.biz
---